Hey, kids. I recently introduced my buddy to the wonder that is a 7-string guitar, and now he wants to sell off his sixer. I am a member of forums, he is not. So, I'm selling it for him. Now, onto the good stuff.
Brief & Accurate Description of gear/guitar:
RG520 Quilted Sapele, in brown, or whatever Ibanez called this finish. TKS?
Mahogany
body, with a thin Quilted Sapele top. (Sapele, for those unaware, has characteristics like mahogany, and a really sexy quilt.) Original Edge trem, Japanese-made. Trem is in good condition, a bit of sweat-pitting on the bass side of the baseplate. all saddles mint or near-mint. I've tried my best in the pictures to capture the most egregious damage to the guitar. There's other small dings that are not pictured. Neck is super-wizard profile, with a bubinga stripe. The neck is stamped RG-570, and carries a late '99 serial number (F99 508xx, though this particular color of the 520 was a 2000 model.
Modifications (if any):
Bridge pickup replaced with what I believe to be a Duncan Custom SH-5. May also be a Screamin' Demon, though I'm not sure if those are/were available in white. if it's REALLY important, I'll take it apart to check.

Accessories (hardshell case etc):
Will ship in padded box, with gig bag.
Location (City,State or City,Country):
Wynnewood, Pennsylvania
Contact Info (No Phone #s)
PM here, or post here.
References Required (eBay or other forum userid):
iTrader here.
Price (include currency and if firm/obo):
425 USD shipped ConUS. International buyers, 410 USD, split shipping 70/30. All prices OBO. He's flexible. Trades will be considered for 7-string guitars.
Pictures: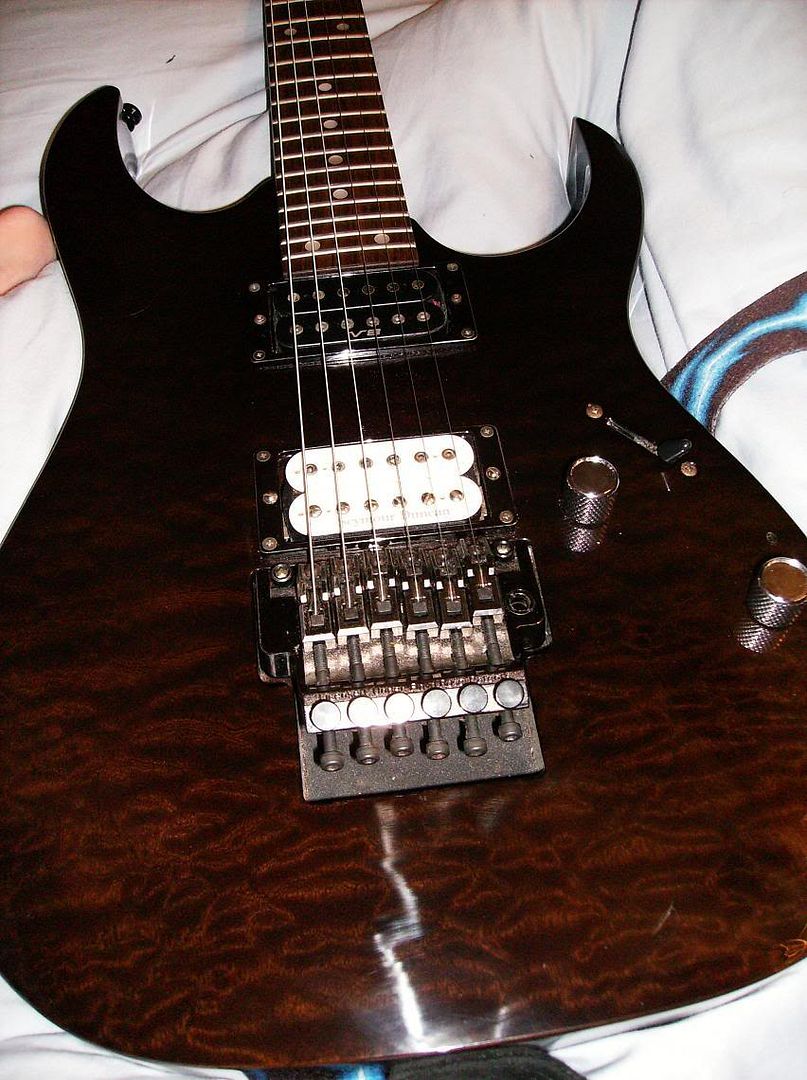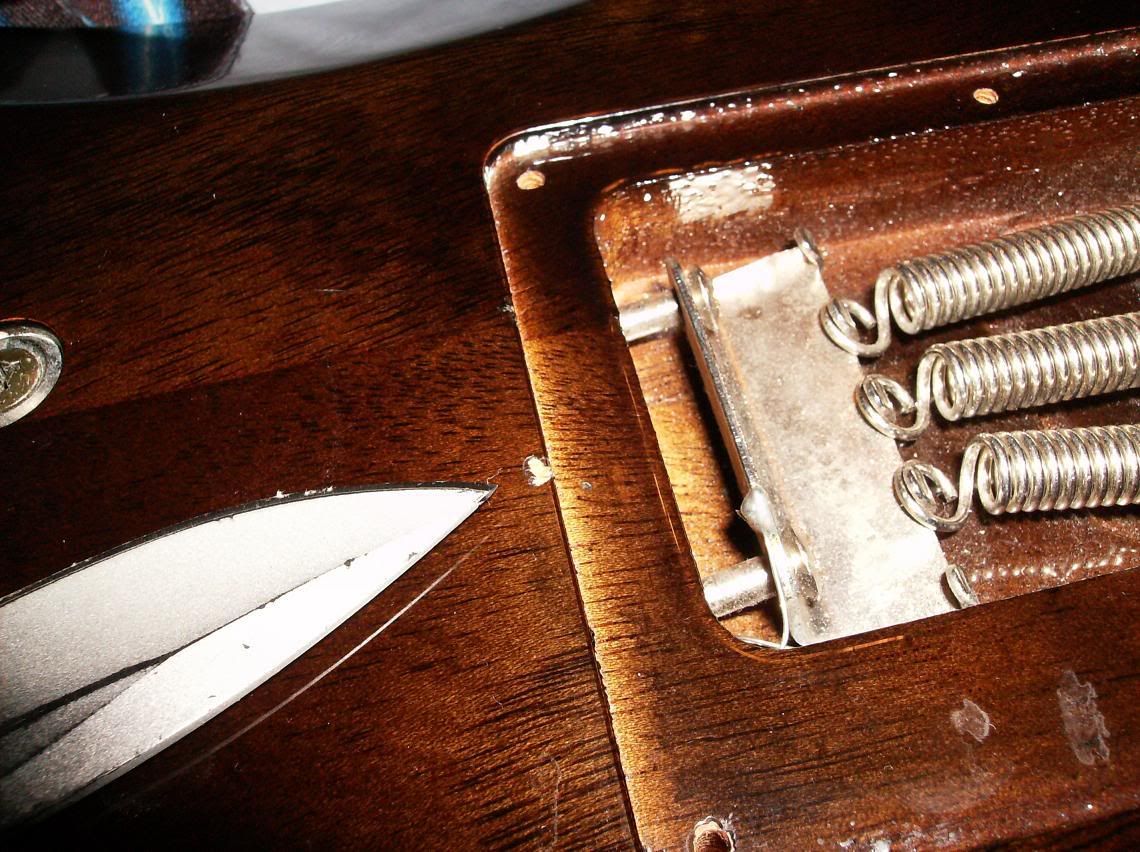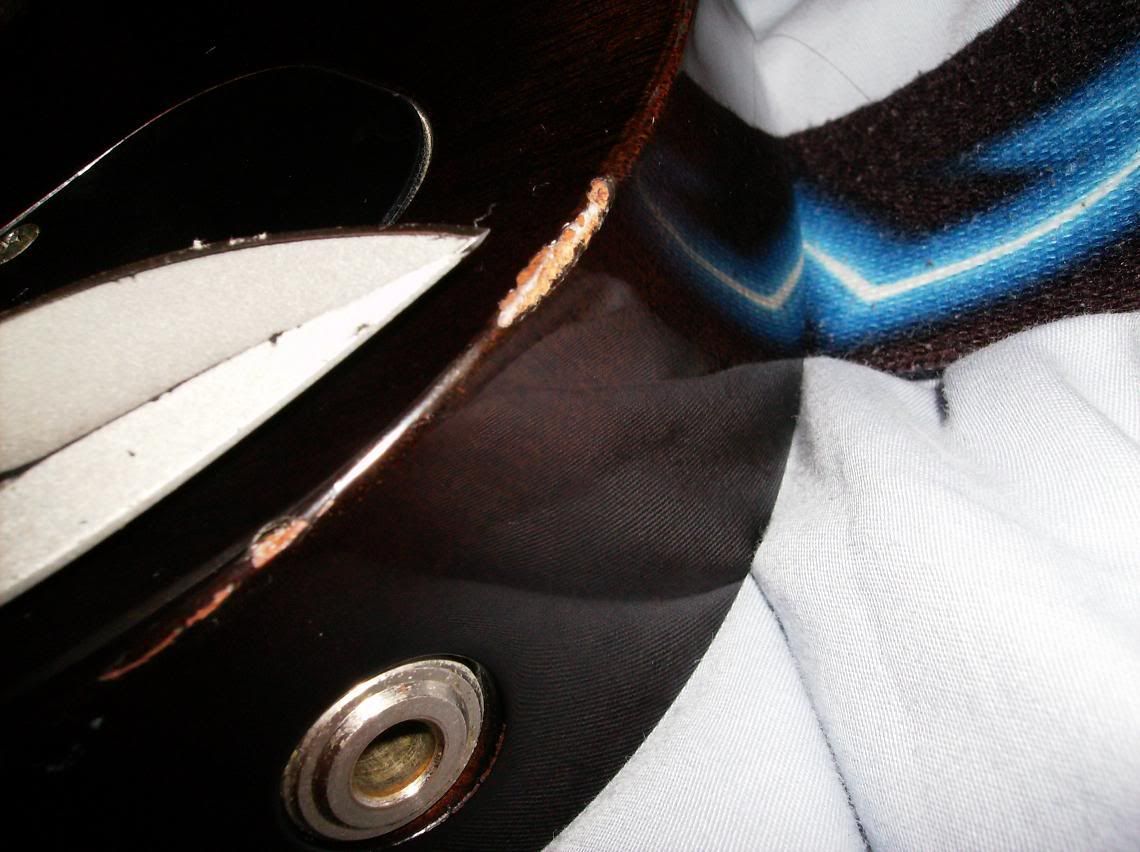 (the white slash lines are actually paint, and will be removed prior to shipping.)