I do like this guitar alot but I'd rather have something more versatile in looks and sound. It's a 1999 Gothic V. It's in pretty good condition for its age. Most of the Matt finish still has its satin look, the neck has gone shiny but feels good. Also has gone shiny where your arms rests and on the back where it rests on your stomach.
Only two little dings on the upper 'wing.
Has a Bareknuckle Warpig installed in the bridge. Set up with 12 - 60's tuned to D. The original Gibson humbucker is in the hardcase but it's microphonic. Schaller Strap locks included. Frets are in good condition too.
The hardcase is in good condition too. Has the paper work inside as well.
Asking £600. Paid with cheque or cash in hand if you want to collect it. May deliver it to you myself if you live close enough. If it doesn't sell in a couple of weeks, I'll just keep it.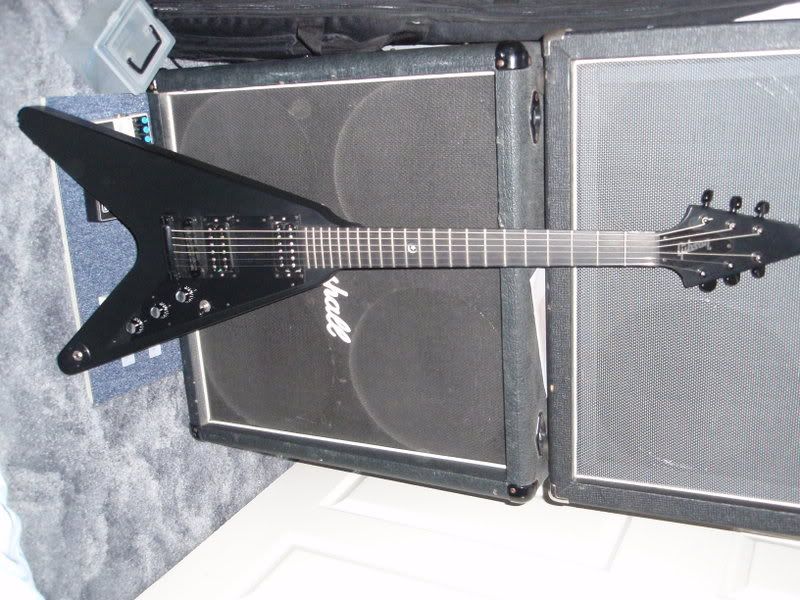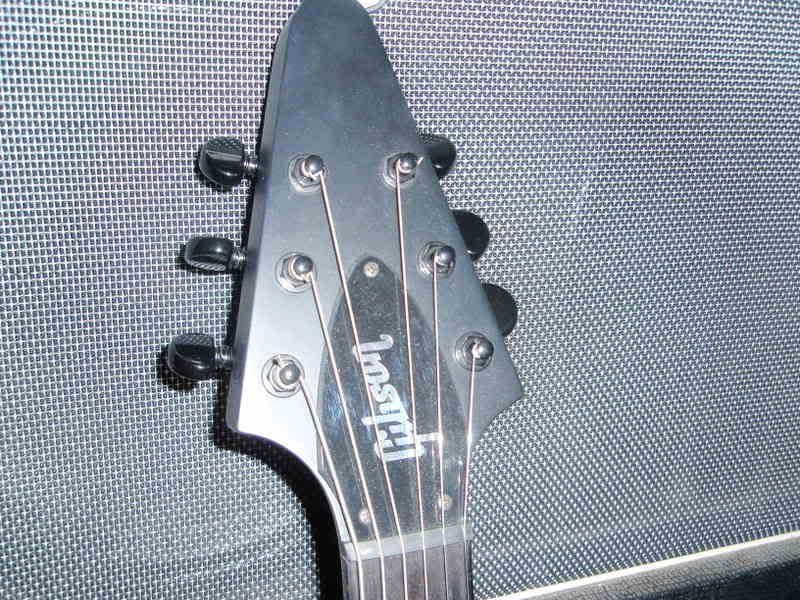 I'll upload some more soon.