I posted this on ss.org too.
I bought this because I thought I'd be using it more than what I have, which is a pathetically small amount of time, around the 3 or 4 hour mark. I'd rather see it go to someone who uses it instead of seeing it just sit in its box in the corner. It's in absolutely mint condition. See bottom of post for a list of features.
Brief & Accurate Description of gear:
Extremely lightly
used Tascam 2488 mkII 24 track digital recording unit.
Modifications: None.
Accessories: 4 Multilingual instruction booklets (including English), power lead (AU/240volts) and original box. See pics.
Location: Wodonga, Victoria, Australia.
Contact Info: PM me here.
References: -
eBay My World - thesixthwheel
plus I've had positive dealings on ss.org with HaGGuS, Barrett and william93.
Price: AU$999/approx US$700.
These recording units sell new in stores for $1,800 over here in Oz. Seeing as this one is basically brand new and in perfect operating and cosmetic condition, I'm offering it at virtually half price. Also interested in trade for 6's, 7's and 8's, or a tube amp. Feel free to PM me and we can work something out.
Pictures: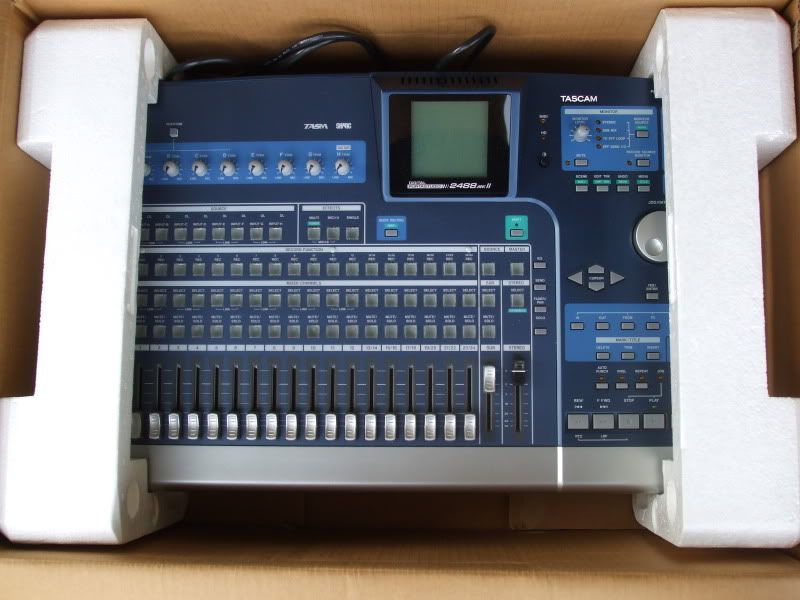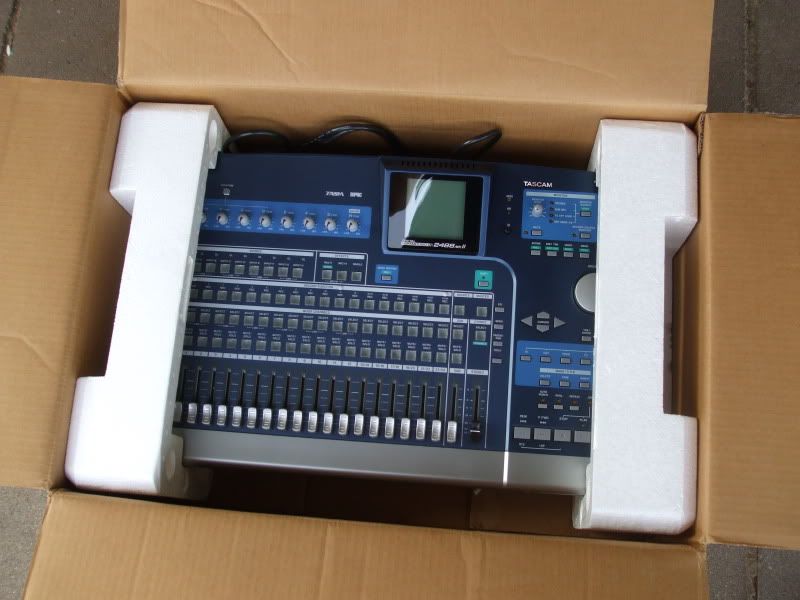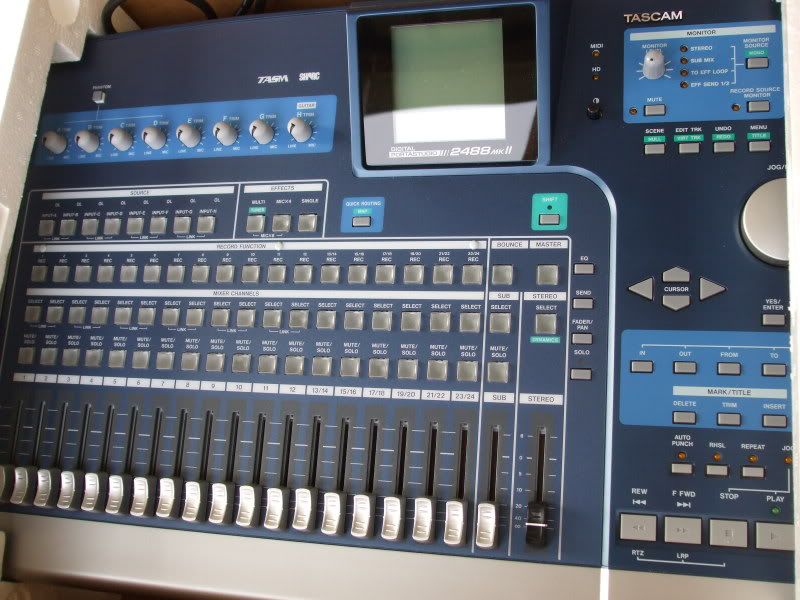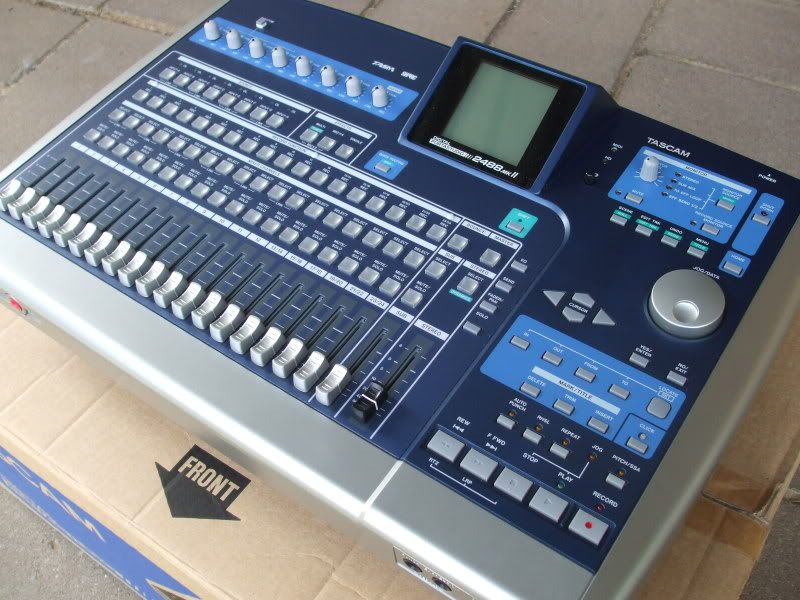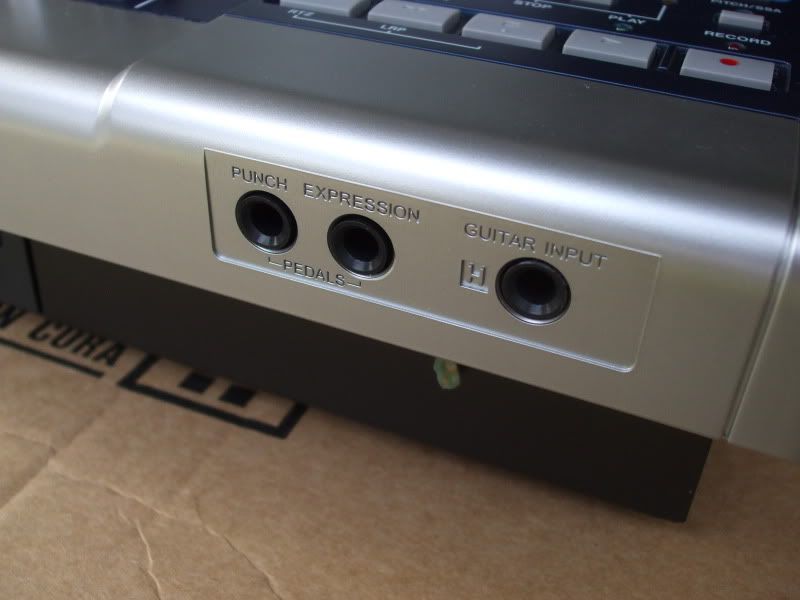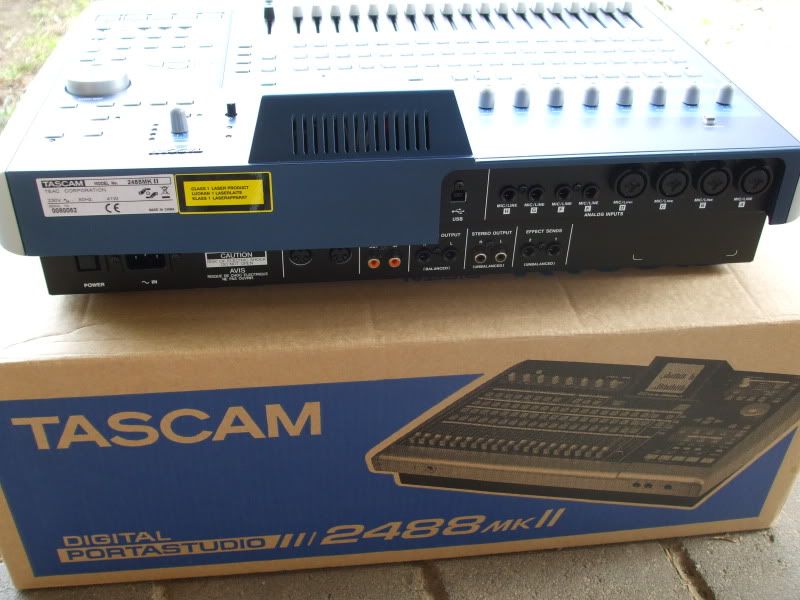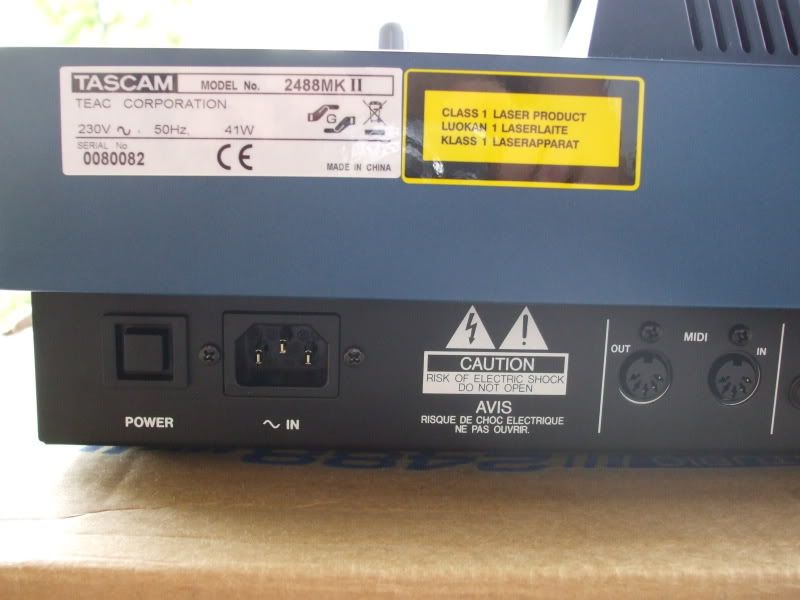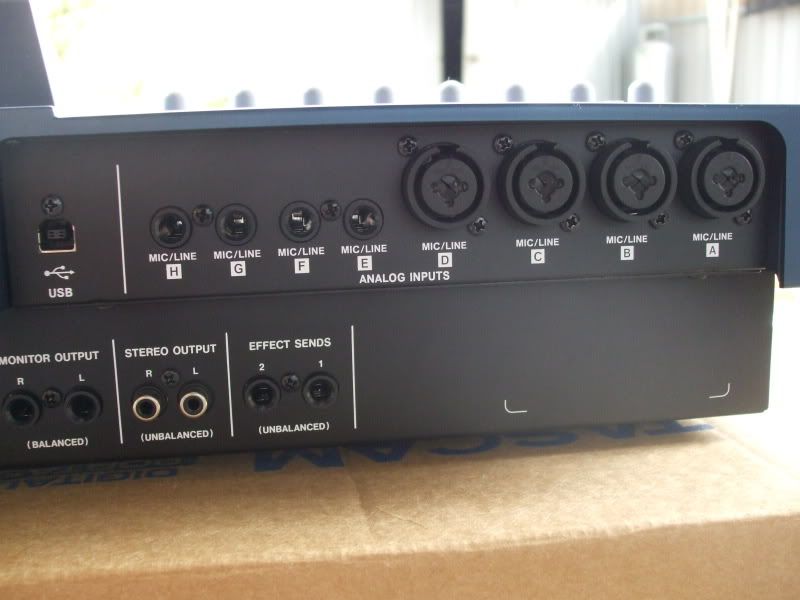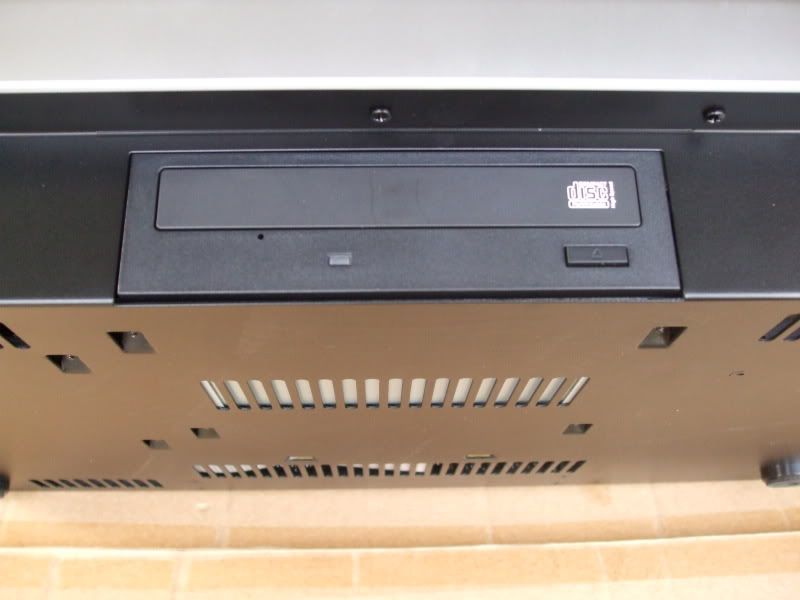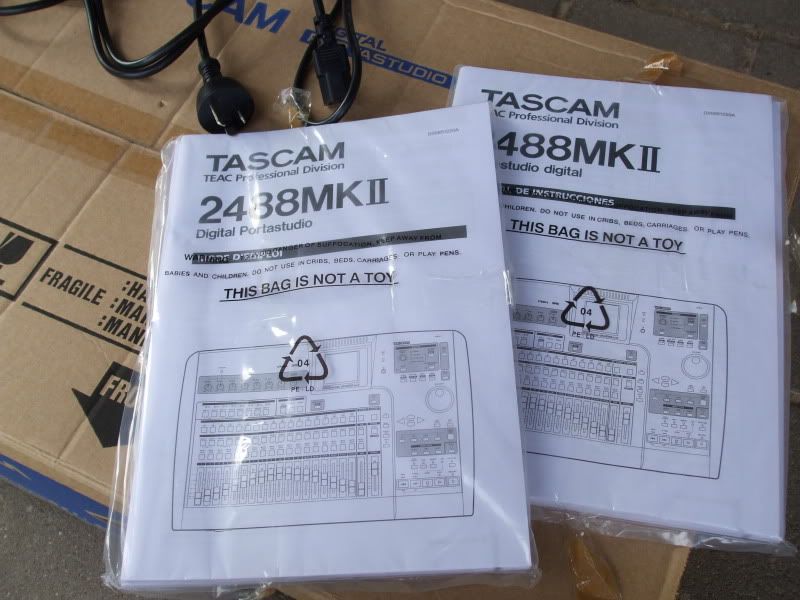 Features:
- 24-track recording at 44.1kHz/24-bit
- 36-channel mixer
- 3-band EQ on 24 channels, 8 inputs and tone generator with high and low sweepable shelving bands and full parametric mid band
- 3 aux sends on all channels except the effects return
- Loop effect provides reverb, delay, chorus and more on an aux send and return
- Up to 8 assignable dynamics processors
- Assignable guitar multi-effects processor for distortion, flange, and more
- Dedicated stereo compressor on the stereo output
- 8 inputs: 4 XLR with phantom power, 4 - 1/4" mic/line inputs
- 20 - 45mm faders including master fader
- Improved LCD display for viewing meters and edit parameters
- 80GB hard drive
- CDRW drive to record mixdown, import/export WAV files and backup hard drive
- 64-voice General MIDI sound module
- High-speed USB 2.0 jack connects to PC for data backup and .SMF/.WAV file transfer
Connections at a glance:
(4) Combo XLR / 1/4" TRS Mic Inputs
(1) Phantom Power switches (sends +48V phantom power to mic inputs 1-4)
(4) 1/4" TRS Line Inputs
(1) 1/4" TS Instrument Level Input
(2) 1/4" TRS Control Room Outputs
(2) RCA Stereo Outputs
(1) RCA S/PDIF Stereo Digital Input
(1) RCA S/PDIF Stereo Digital Output
(1) 1/4" TRS Headphone Output
(2) 1/4" TS Effect Sends
(2) " TS Footswitch jacks (Punch, Expression)
USB 2.0 jack (backwards compatible with USB (1.1)
MIDI Input
MIDI Output
Cheers, Nick.