I need to get my bursars account at school paid, and would like to get some other shit paid (work credit, target card) as well (and need a fucking amp lol), so im offering most of my shit up for sale
Ibanez MTM2 - $525
Great guitar, my main player until i got the carvin. Dyed the board, added an evo bridge and Mo Joe neck. Fixed Edge 3 trem, this thing is a beast. More of a wizard II profile, but closer to a wizard in thickness. will be restrung with your choice of D'Addario or Ernie Ball sets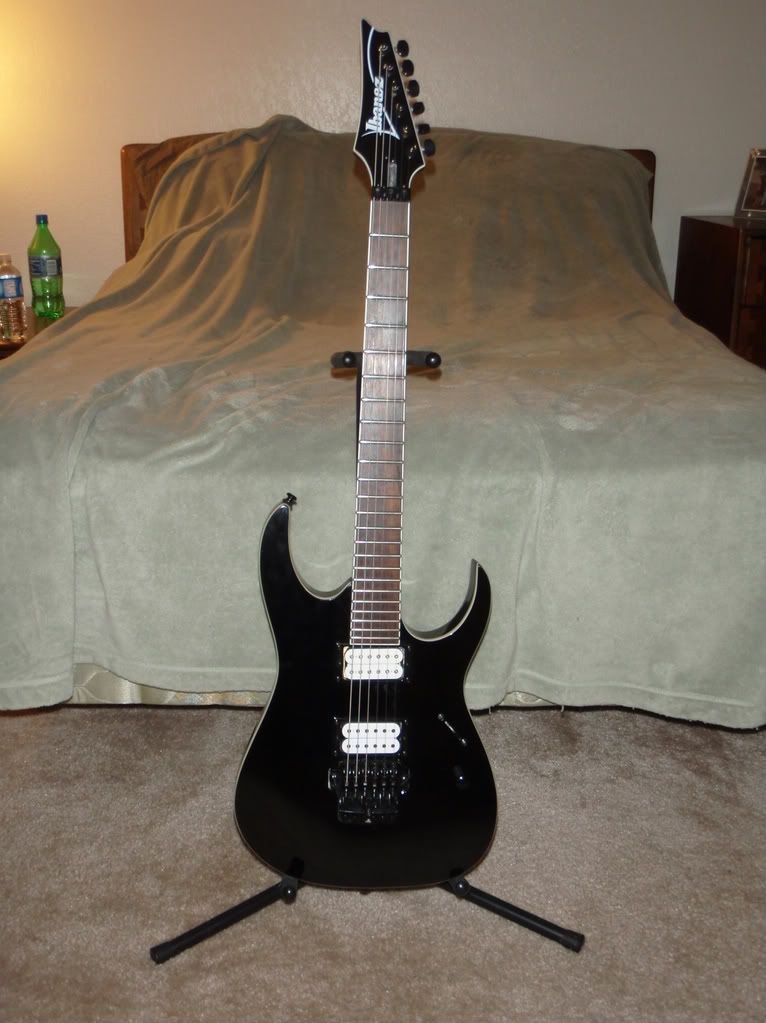 Ibanez RG350 - $300
Routed somewhat, to take a Lo Pro (included, Cosmo). Its been routed to fit, but isnt that clean. plenty of wood left to make it all clean and symmetrical without having a huge gap. Also upgraded to gotohs and japanese nut, all cosmo. will be restrung with your choice of D'Addario or Ernie Ball sets
Kramer Vanguard - $125
in pieces. Has neckplate, screws, and an ibanez gibralter custom with a bit of finish wear despite staying in its packaging (
at ibanez). Needs to be finished. Sanded partially through sealer, needs to have sanding finished, or just be coated in sandstone finish ala ryans RG9whatthefuckisit.
Frets are in great shape however. No nut/tuners/electronics.
Seymour Duncan JB7 - $60
Fantastic shape. Freshly installed from new. Got it to rewind from Wolfetone, but no cash.
Dimarzio Air Norton (6) - $45
Great pup in great shape. got it to install in the kramer, and that project i just dont have time for.
Ibanez M100C Case - $75
gotta charge a bit more cause of shipping. Buy one of the RGs and the shipping discount will be a bit bigger cause you know, it fits inside of this. fucking balloon pricing. Fantastic shape, a bit scuffy on the feet but otherwise awesome.
Taylor big baby gigbag - $45
Made for a taylor big baby acoustic, but fits Superstrat electrics amazingly well thanks to the small size of the big babies.
RULES
All prices shipped ConUS/Canada
I ship worldwide at your expense
Paypal only, excepting local sales.
OBO, but no loballs please
Trades considered for the following


Boss GT8
Boss GT10
Peavey 5150/6505 (No II's/+'s)
Hipshot Locking Tuners
References
Jemsite - Ibznorange
Harmony Central - Espnorange
Sevenstring.org - Ibznorange
Ebay - Ibznorange