Has the full shebang, from the JT580 trem to the bizarre locking nut behind the standard gibson-style nut. Its the guitar-style Charvel logo as opposed to the toothpaste type.
I picked this guitar up a couple of years ago with the intention of refinishing it and I got as far as working down three wet&dry grades before giving up, as I didn't have the time.
My intention was to keep the red polyurethane paint as a rough base to paint over, rather than stripping to the wood and having to reseal and prime the wood with several undercoats. If you want to continue where I left off you'll need to rough up the paint just a touch but it's almost ready to go. I filled in the pickup surround screws as I intended to body-mount the pickup - as such it also has small wood fillets where longer pickup legs would reach into (easily removed) and a slight channel routed so that if I went the EMG route I could still fit a quik-connect harness under there.
I also have the original wiring (as if you want that?!) a brand new CTS 500kΩ pot, a solid black metal knob, original J90C covered pickup, the neckplate, screws, claw, claw screws, strap buttons, the whole shebang.
It's all there, so if you just want it made up to play then it can definitely be done - and indeed, I could do that for you, for a slight upcharge.
It's a wicked guitar, stupidly fast neck which has a satin finish (pretty sure thats from years of playing, as the wood has marked slightly from playing position) and overall a very nice bit of kit. I don't want to sell it but realistically I don't have the time to devote to it and I can't use it as is, I'm a bit OCD over these things.
I'm looking for £110 shipped, although that is COMPLETELY OPEN TO OFFERS.
Photobucket album is here:
http://photobucket.com/charvelmodel2edinburgh
I can take more pics on request.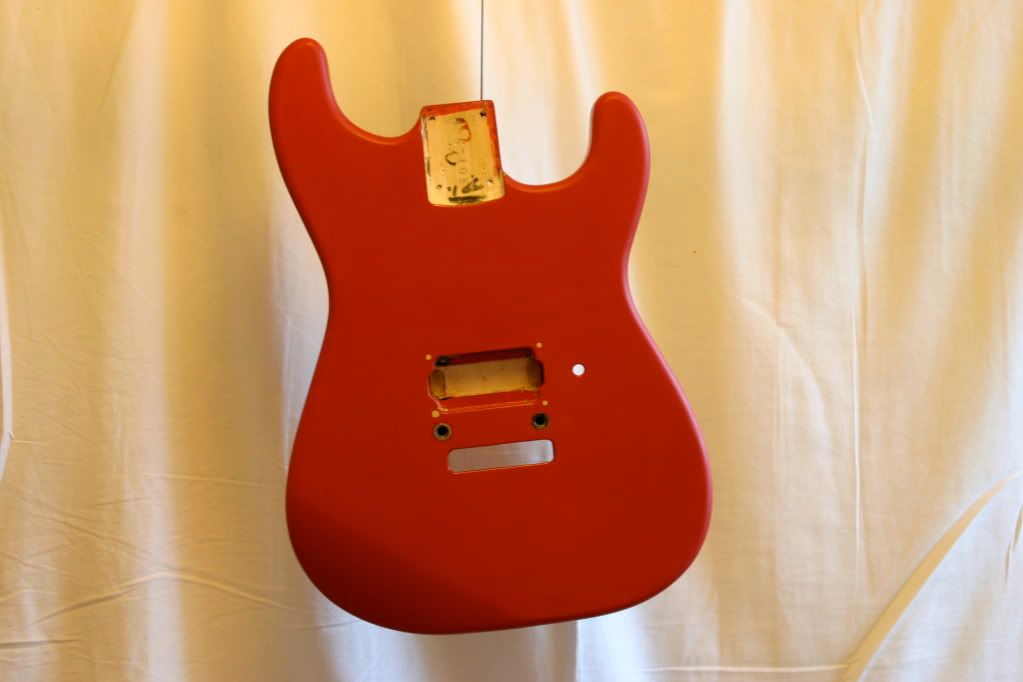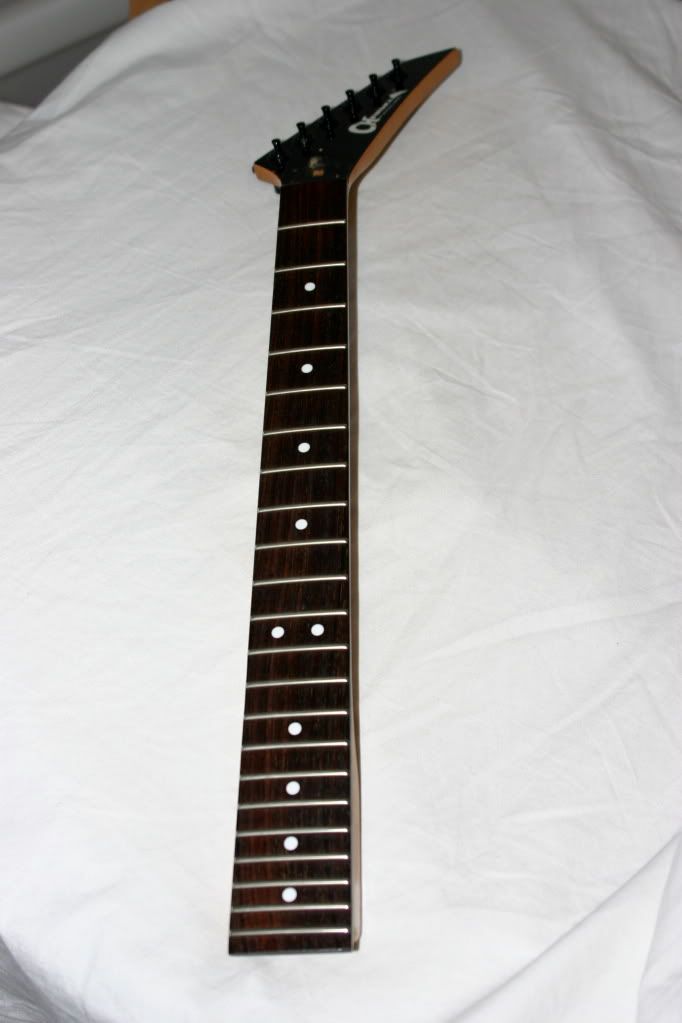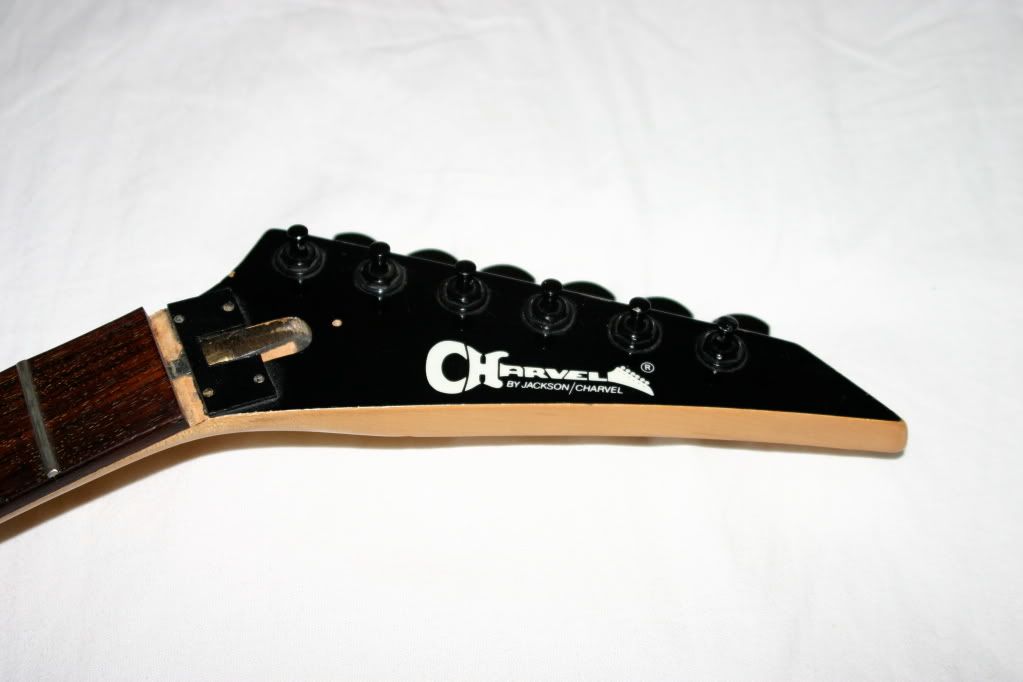 The white marks are just sawdust - present since it left the factory I would venture!