Up for sale is my Ibanez S7420FMTW - the less common one with waves that was US market only. Most of you know it, you know of the heartache that was me finding one, saving for it, selling my K7 for it, buying it...
I simply do not play it enough. I love it to pieces but only when I look at it, other than that it does not enter my head. Taking these photos reminded me it looks incredible and I don't want to sell it but I can't realistically justify it.
I'm struggling for light just now so I
will
get nicer pics up soon, and if anyone wants hi-res ones please give me PM, I don't know of anywhere I can upload at full size for free. The photos have been edited
very slightly
purely to add a little detail and true-to-lifeness, and I assure you there is no photoshop work, simply the basic sliders for contrast, brightness and straightness in iPhoto.
It comes with an Ibanez M100C hardcase and will be very well packed - I work for guitar guitar Edinburgh sending out all there websales so I know what I am doing
£500 shipped next day + insured OBO.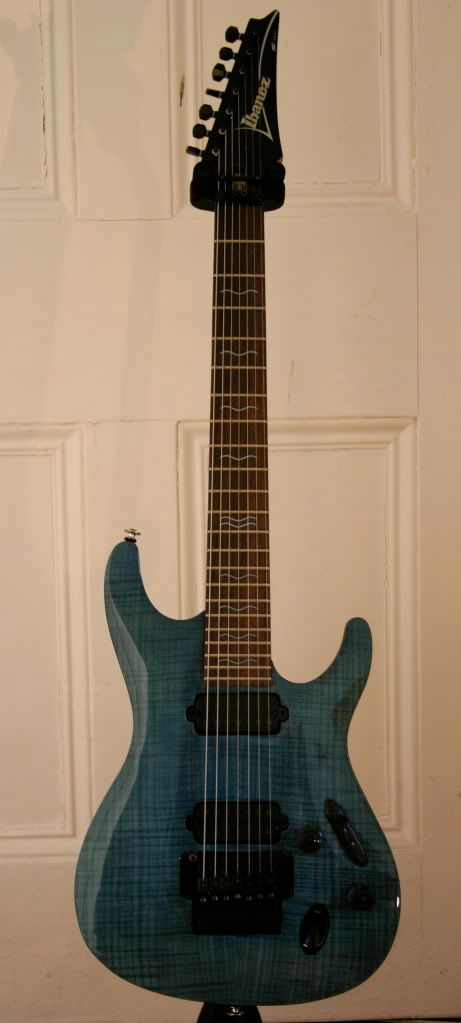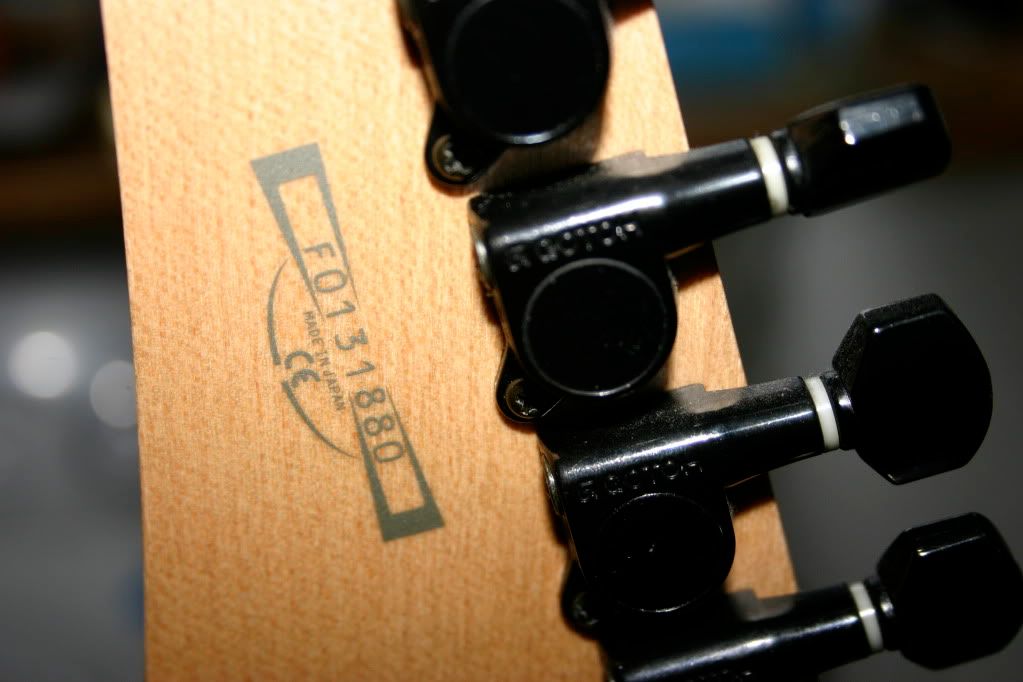 It's missing a truss rod cover and a trem arm - I can source these if you wish. Although photographed with Cosmo strap buttons I will replace it with the original black ones. Likewise it currently has Ibanez SureGrip II knobs on it - I can replace these with the stock ones if you prefer. There is minor oxidation on the neck screws (does not affect their sturdiness) and a touch of buckle rash on the backplate only, which is attached using four screws as opposed to six. There is a slight discolouration of the D string string bolt on the bridge which again does not affect functionality.
The only two major cosmetic issues are a slight mark around the upper straplock - a very slight 'scrape' on, but not through, the clearcoat, and a slight dink on the lower horn. I bought it with the dink, which the previous owner (Ryan) coloured with a marker and filled with superglue then buffed it back. I've used a flash to really highlight it as you cannot see it in normal circumstances - it really appears much worse than it actually is.