Hey guys,
Im trying to trade these guitars for whatever you have got, so shoot me some offers for either one or both even, im looking for amps, guitars or whatever you think might be a fair trade and could be interesting!
So just shoot me a PM with some offers!
I am in the DC/MD/VA area and would prefer to deal locally but we can work something out if not!
First the gorgeous PRS:
Its a prelawsuit model with a ridiculously beautiful flame 10 top in orange or amber, leaning towards orange though i believe. The dots on the fretboard are actually glow in the dark stickers that can be removed if you dont want them, but i kinda like them to be honest, so if you dont want em, ill definitely keep them. The bridge on the guitar was upgraded by the previous owner and the guitar stays in tune and intonates incredibly well as a result! The only blemish on the guitar is a small ding and even smaller scratch which I tried to show in the last pic.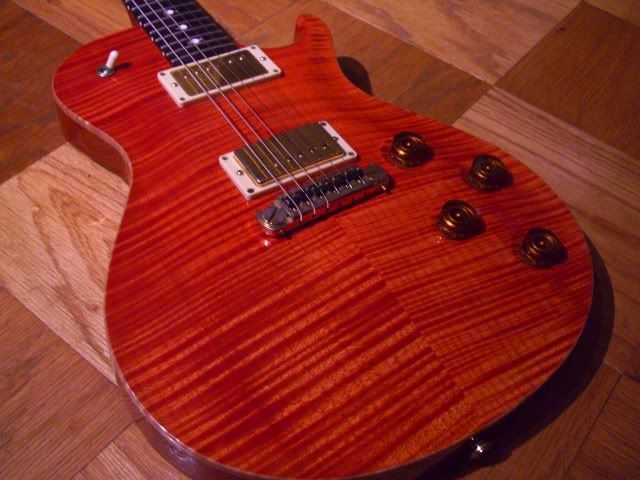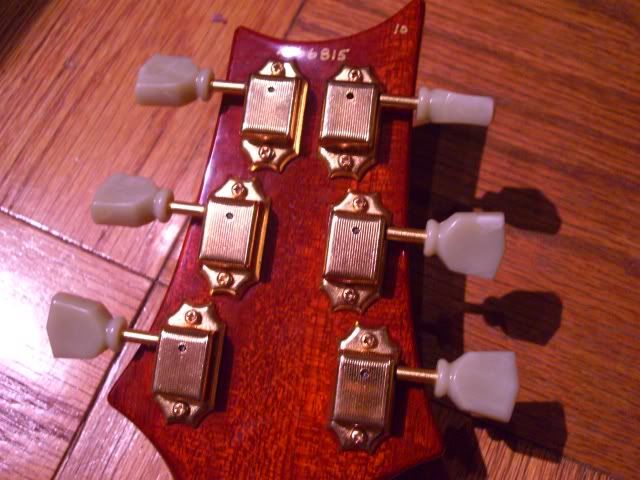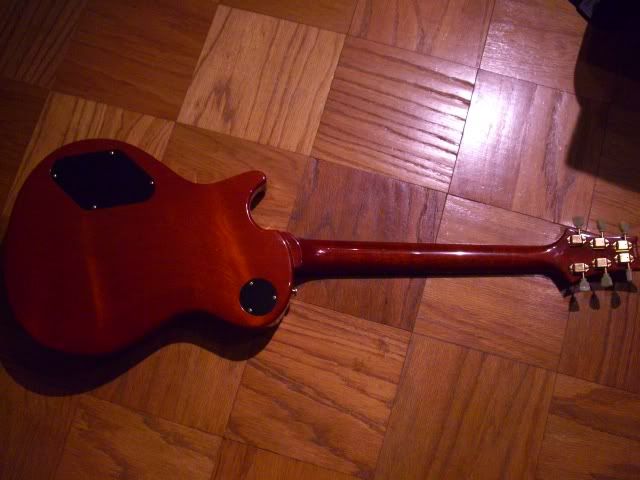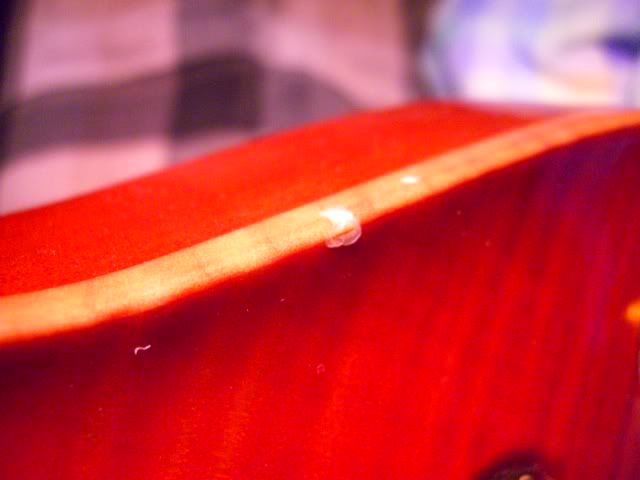 The Carvin HF2 Fatboy:
I bought it the second i played it. There is something really special about this guitar. I used it on countless Bulb and Periphery recordings because it just sounded so awesome and clear. Its an incredibly Djenty guitar too which is the first thing that surprised me about it, and its really easy to play. I unfortunately just dont use it very often anymore now that i have my Blackmachine B6 which has become my main recording guitar. It has a really nice flame top on it as well, is in excellent condition and has the standard holdsworth pups in it, which unlike the other carvin pups i actually think sound great (which is why i never switched them out). It also has sperzel locking tuners so it stays in tune VERY well! Oh and one thing that gets a bit overlooked, but it has better upper fret access than either my JP6 or even my Blackmachine!