I had planned to do a little more headstock inlay work on this before I let it go, but GAS waits for no man. Although this is mainly a FS post, I am open to all offers involving trades, throw 'em at me. This thing is now an extremely resonant machine with excellent tuning stability. Its faultless Japanese fretwork was the highlight of the instrument for me before I did the mods. Now the whole thing is just awesome. I'm selling this to probably fund a tube amp. My solid state Randall has issues
.
Brief & Accurate Description of gear/guitar:
Naturalised Jackson DK-7 COW.
Modifications
: Boring gloss black paint replaced with tung oil finish. Seymour Duncan Blackouts, Schaller M6 Locking tuners.
Accessories:
Hard Shell Case included.
Location:
VIC, AUSTRALIA.
Contact Info:
PM me here.
References:
my itrader over at ss.org. Ebay - TheSixthWheel
Price:
AU$1,150/US$1,000/£600/€685 not inclusive of any shipping. When taking the price into consideration, know that I've installed AU$500 worth of pickups and AU$180 worth of locking tuners into it
The price can be lowered by removing pickups or tuners. I still have the original Jackson tuners from the pics below. PM me.
Pictures: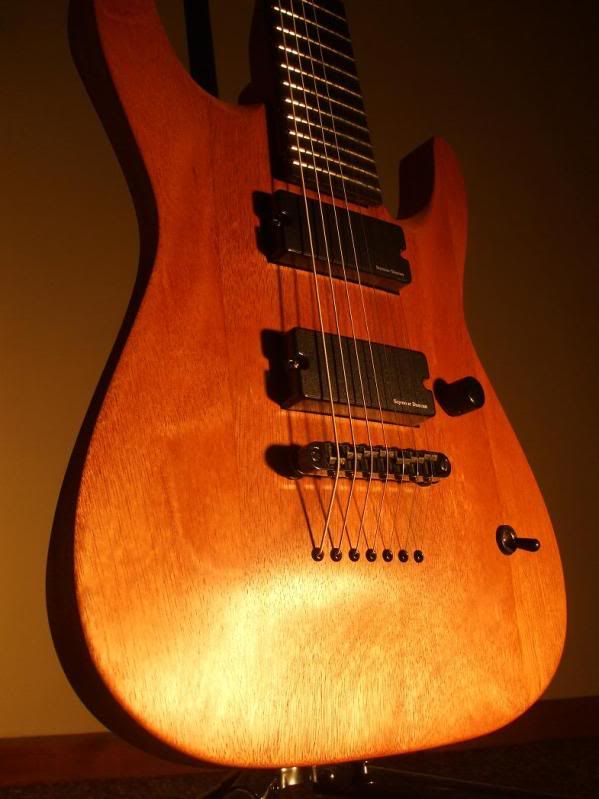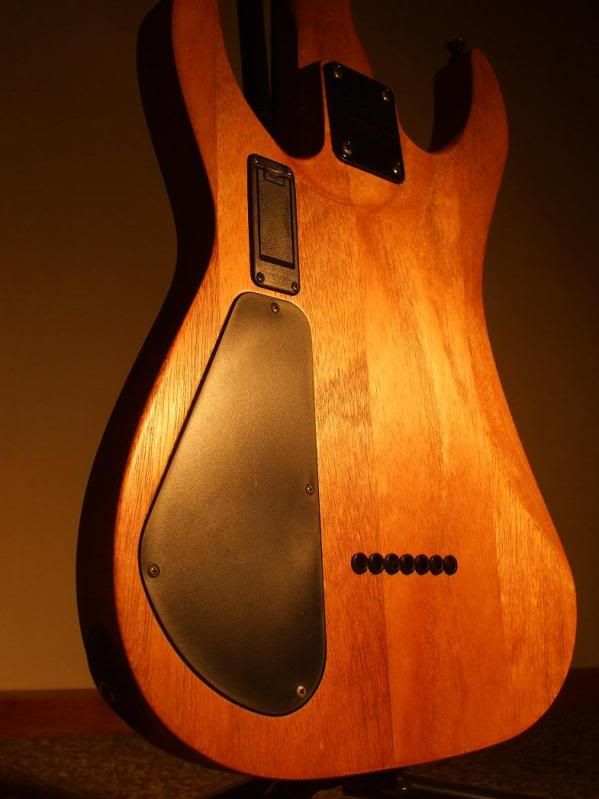 There's about 250-something pictures of the modding process here -
Jackson DK-7 COW....Naturalised
As far as shipping is concerned, I'll ship
anywhere
at the buyer's expense.
Cheers. Nick.