Well, I want Donnie's M-II, and he doesn't want to trade it. So, this is for sale until his isn't anymore.
Lipstick Red, black hardware, Gray pickups, 100% stock. This is not a showpiece guitar. It's been played hard, and it shows. Tons of chips (40-50), but no body damage. The neck is about 17mm thick at the nut, and about 17.5mm at the 12th fret. Dunlop Cliplocks are installed, and it plays beautifully. The neck is just a bit too thin for me, and it's throwing me off when I go between this and my Agile.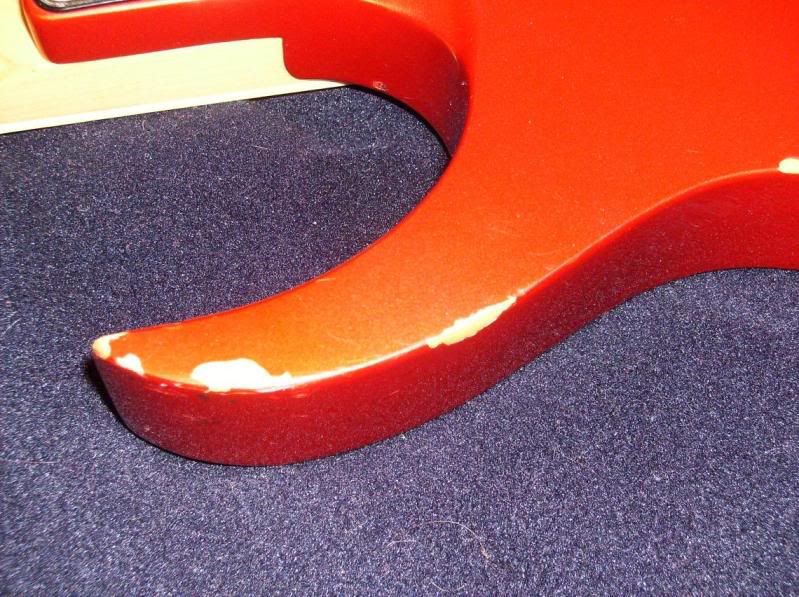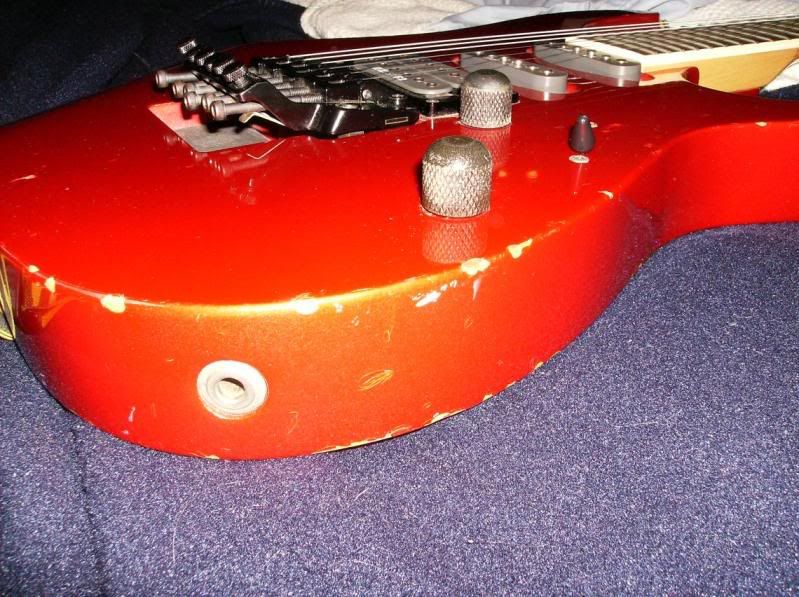 Asking
$325
Shipped + Paypal'd ConUS OBO, Will ship in a really nice padded bag with allen wrenches and whatever else I want to get rid of. International will cost extra. This goes off the market the minute Donnie's M-II does. Will entertain trades for the M-II.