Its a Swamp Ash tele body, comes with B/W/B Pickguard, Black Control Plate, and Black (back) string through ferrels. The guy I got it from thinks it was a Warmoth body, but it is not stamped so I don't know. It seems to be very well made, thought it has one piece (as shown) that is darker than the rest of the body. It does have a thin coat of tung oil on it, which could be Very easily removed to be painted over.
Only have one picture right now, but can take more if needed...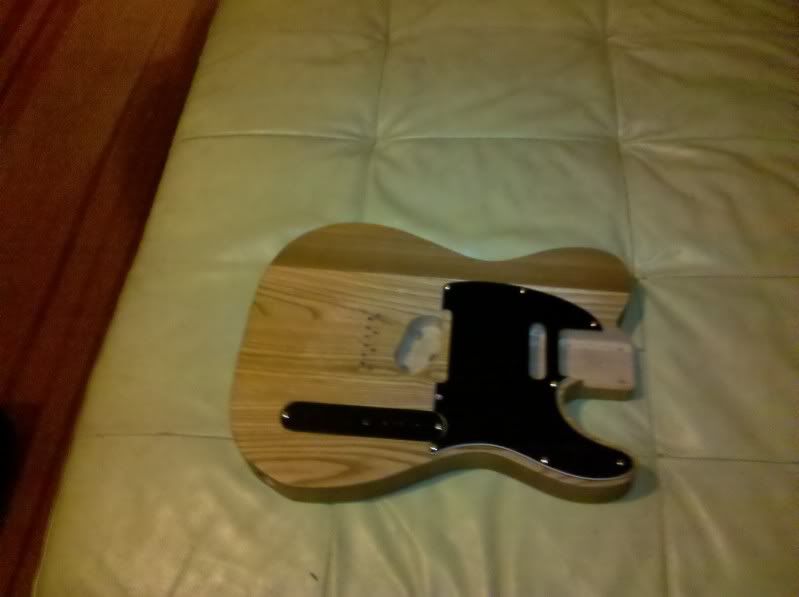 $145 shipped. UPS
Texan (Agile Tele 7 string) bridge
Missing one barrel saddle, never installed I used one of the saddles on my Texan. (This was sent as a replacement).
$30 shipped USPS