Since my car decided to eat it's clutch, I have to make some cash.
As some of you will surely know, this was originally put together by Donnie, then sold to Shannon before coming into my hands. It's an RG7620 neck that Donnie reshaped to a block heel UV like profile (very nice), mated to a Sims US alder body with monkey grip & lion claw routes, given a Jem BSB-style brunt blue stain finish. THe body is a Sims B-stock, the control cavity was routed offset, but it doesn't affect anything except the aesthetics of the back. Hardwear is all RG7620 and the tone control has been removed. UV-style angled output jack. The trem bar is present, just not in the pics. There's no back plate over the trem springs.
Currently fitted with covered Bareknuckle pickups, Warpig bridge and Nailbomb neck, both ceramic. The middle slot is still empty. Monster player with an massive sound to match.
£450
posted in the UK with the BKP's, or £350 posted with the original RG7620 pickups in it. There's no case with it, but I'll buy a padded gig bag for an extra £20. You have until Saturday or it's going on Ebay for quite a bit more.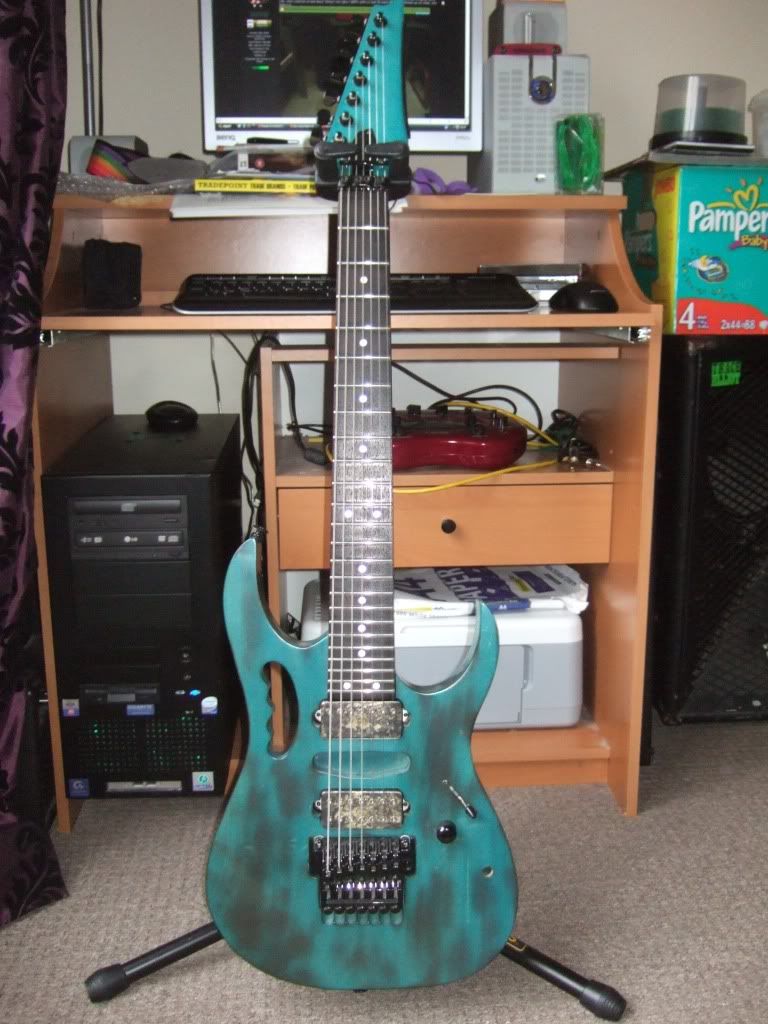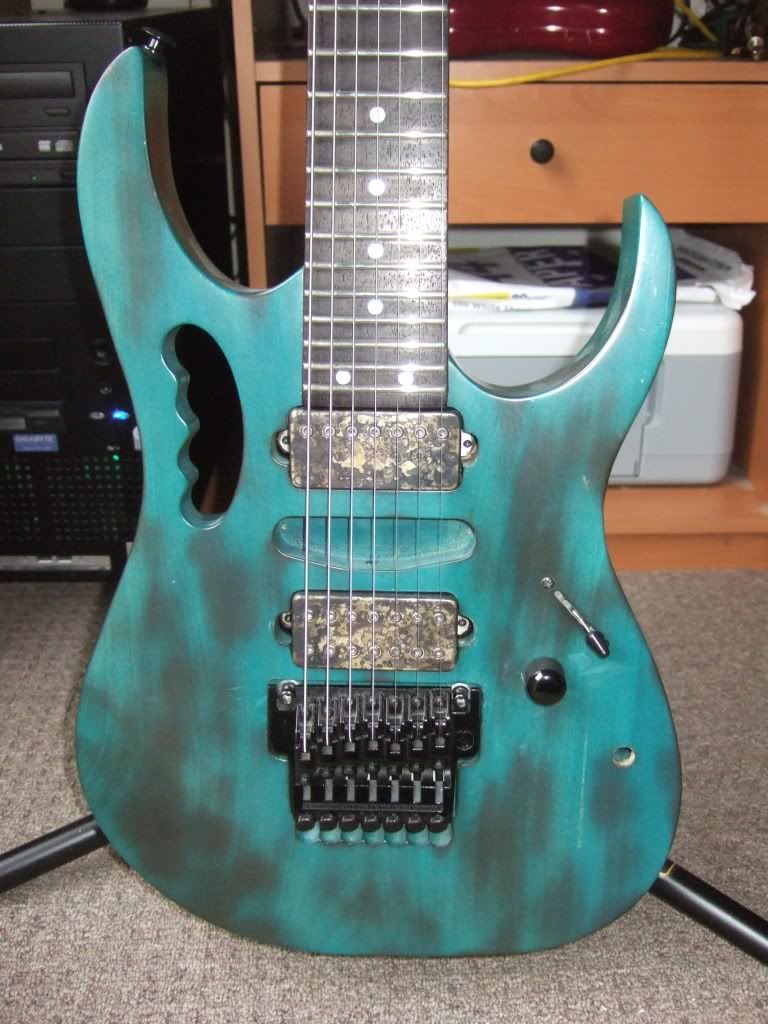 These pics are Shannon's from when I bought it, though the only differences are the relocation of the volume and the BKP's: