Seeing as my new baby is due any day now, it's time for me to face up to something I've been burying my head in the sand about for far too long; I simply can't afford to have all my money tied up in gear with zero savings with a wife and two kids to support. On top of that, with the pay cut at my new job there is absolutely zero way I can afford to be in a band, and outside of a band I'm just uninspired and slowly watching my abilities disappear as I simply can't be bothered to play guitar without it going anywhere. So, time to sell up.
I'll add more over the next day or so (like a 6U rack case, Korg DTR1 rack tuner, Audio Technica wireless and a power conditioner, plus a shitload of cables). All prices are posted in the UK, though you can collect if you want. International postage at cost.
Paypal or cash on collection only
First up, a pair of
Yamaha Pacifica
's. One's a 112V and the other a 112MX with a maple board. These are great guitars and both play really well. The fret edges are a little rougher on the maple guitar, but that's a minor niggle. Both are in generally good condition, the maple boarded one has a few small marks over the body, but is otherwise perfect. The rosewood boarded one has some more serious scuffs, but nothing major.
The maple boarded one has a brand new set of Ernie Ball 9-42's, a blue Peavey strap and has a Dunlop pick holder on the back of the headstock. I think it has a trem bar too.
The rosewood boarded one has a brand nearly new set of Ernie Ball 10-52's, a brand new Ernie Ball strap but no trem bar. I've also fitted 5 springs to the trem to hold it solidly against the body to be as much like a hardtail as possible.
Neither has a case, but will be well packed, or I can get a padded case for an extra £20. If you pick them up I'll throw in a Fender fold up stand that fits in a case (the maple boarded one is sat on one in the pic)
£85 posted in the UK for the rosewood boarded one, £100 posted in the UK for the maple boarded one.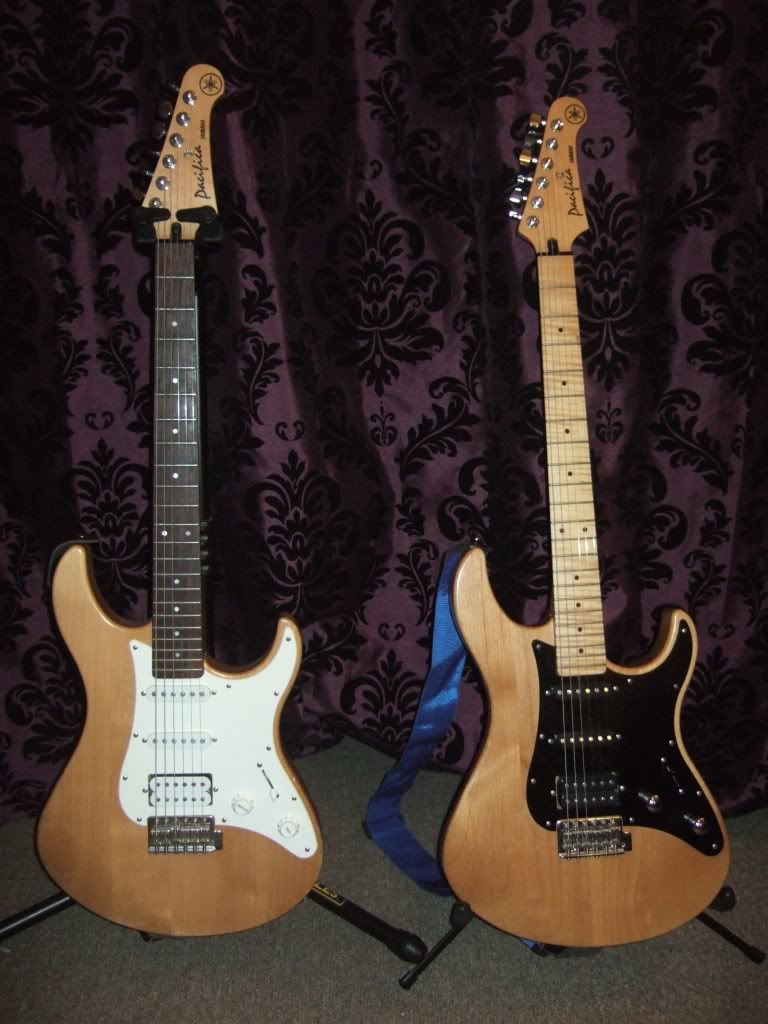 Line 6 Pod XT
You all know what these do. This is one of the first and I had to use midi cables to update it, but it has the latest firmware so can now be updated via USB. Just don't do a factory reset unless you have midi cables & a midi interface for your pc.
In full working order, though it has quite a few scuffs on the bottom and a couple on the top, all from the previous owner.
Comes with original box (though not shown in pics), PSU, manual, USB lead and cat 5 cable for foot controller. Has latest firmware but no model packs installed.
£80 posted in the UK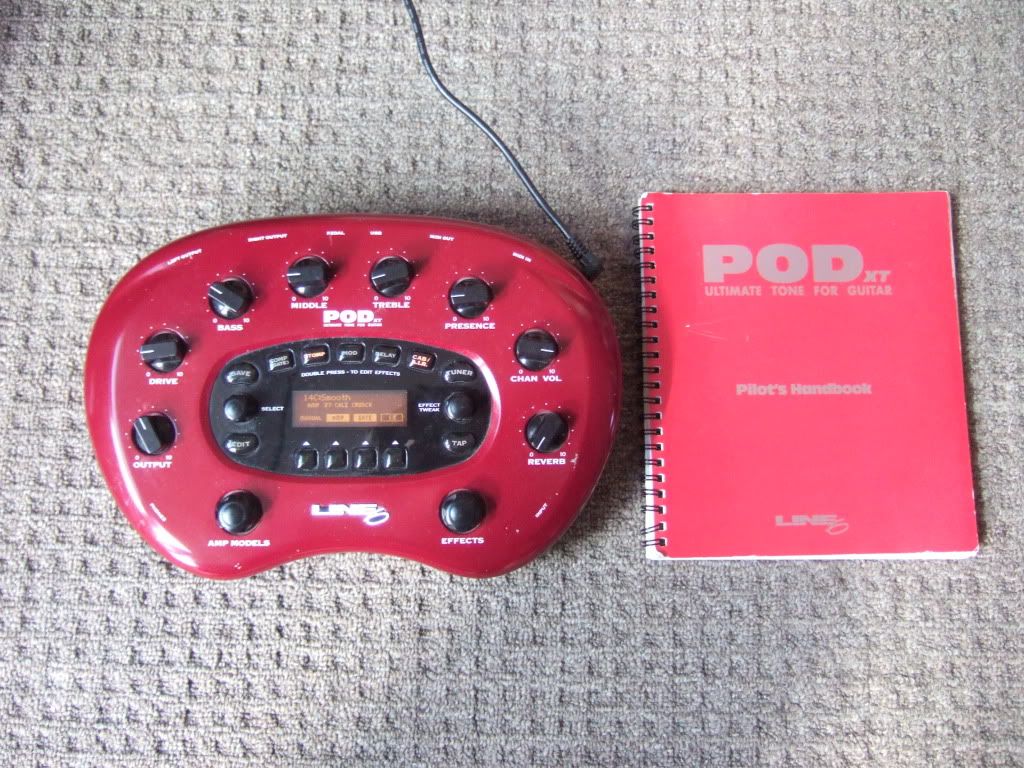 Line 6 Pod XT Pro
Again, you know what these do. This is In The Raven's Name's one, and is in absolutely as new condition apart from a couple of rack mounting marks as seen in the pics.
Comes with manual, USB lead, a couple of power leads (long & short), a couple of patch cables and cat 5 cable for foot controller. Has latest firmware but no model packs installed.
£180 posted in the UK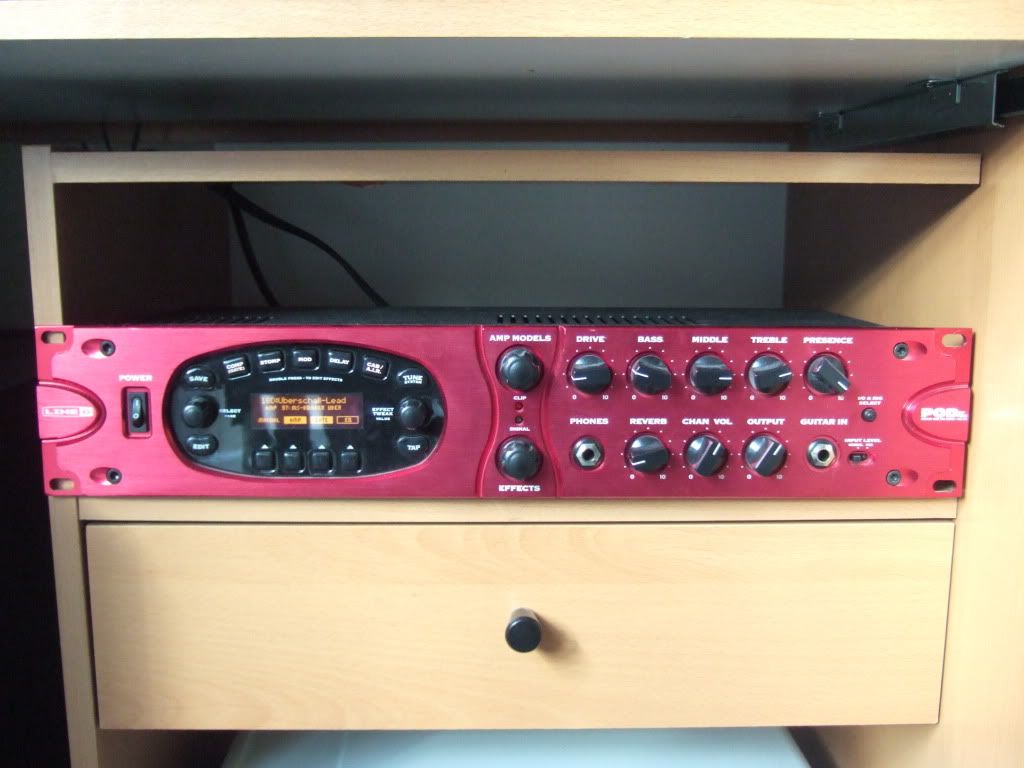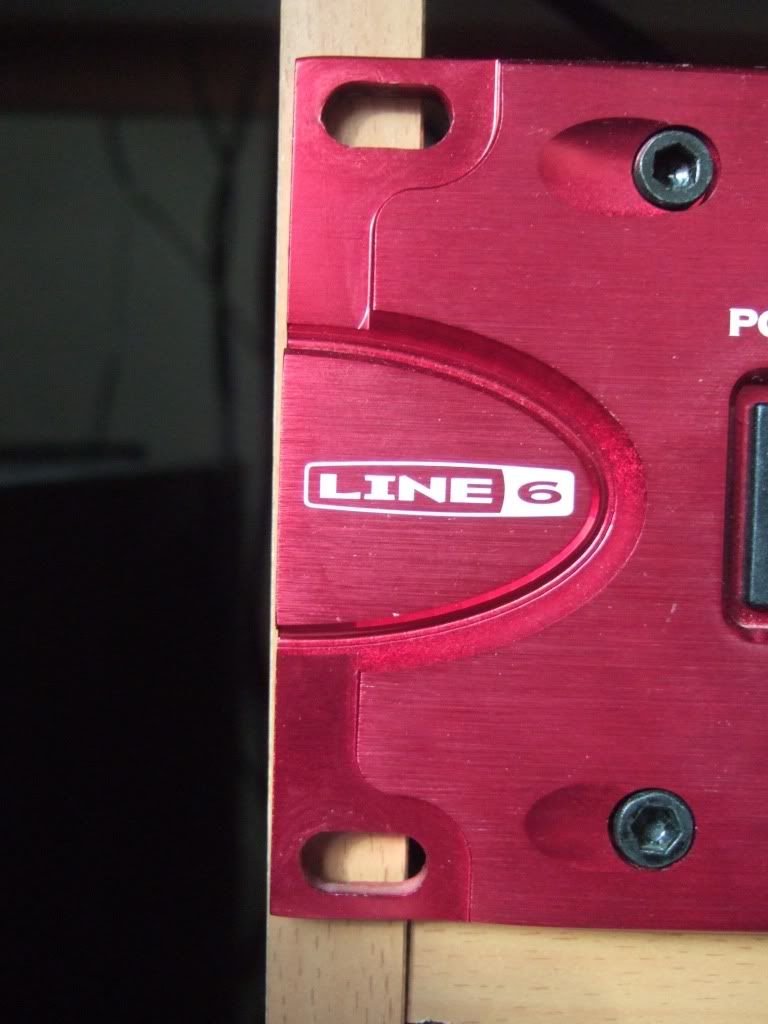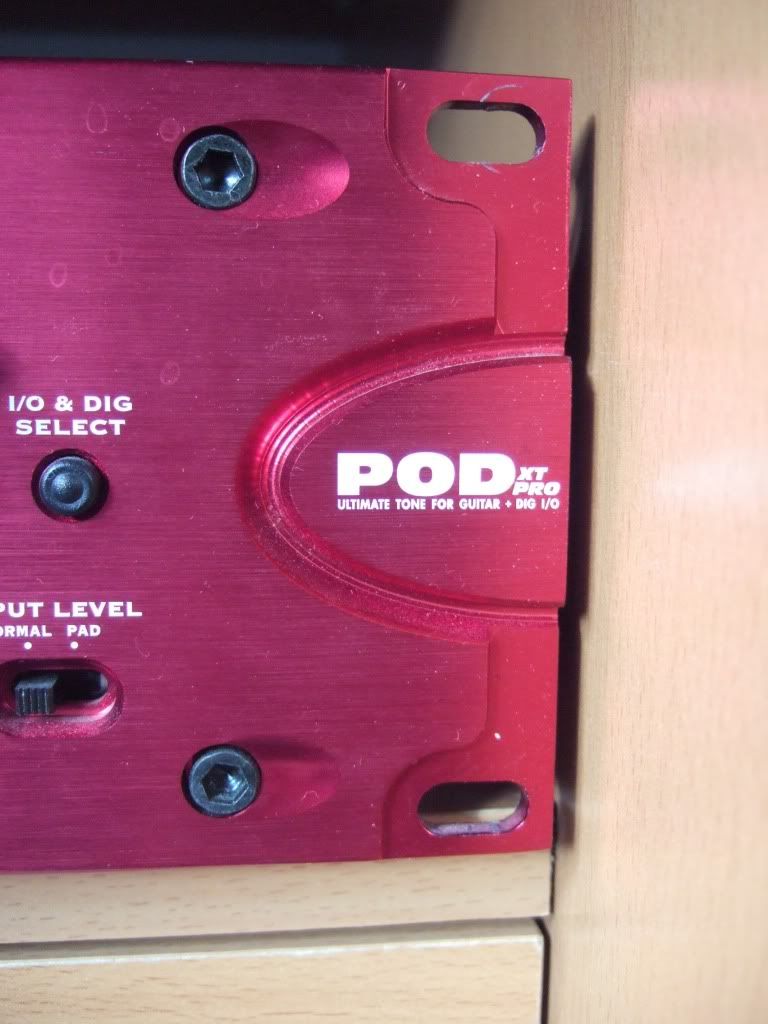 Line 6 FBV Shortboard
Perfect for controlling one of the Pods above, or it will work with a lot of other Line 6 gear. I won't let this go until the Pods have sold thought.
In good condtion, though it has been gigged in the past by the looks of it. Works perfectly though.
£80 posted in the UK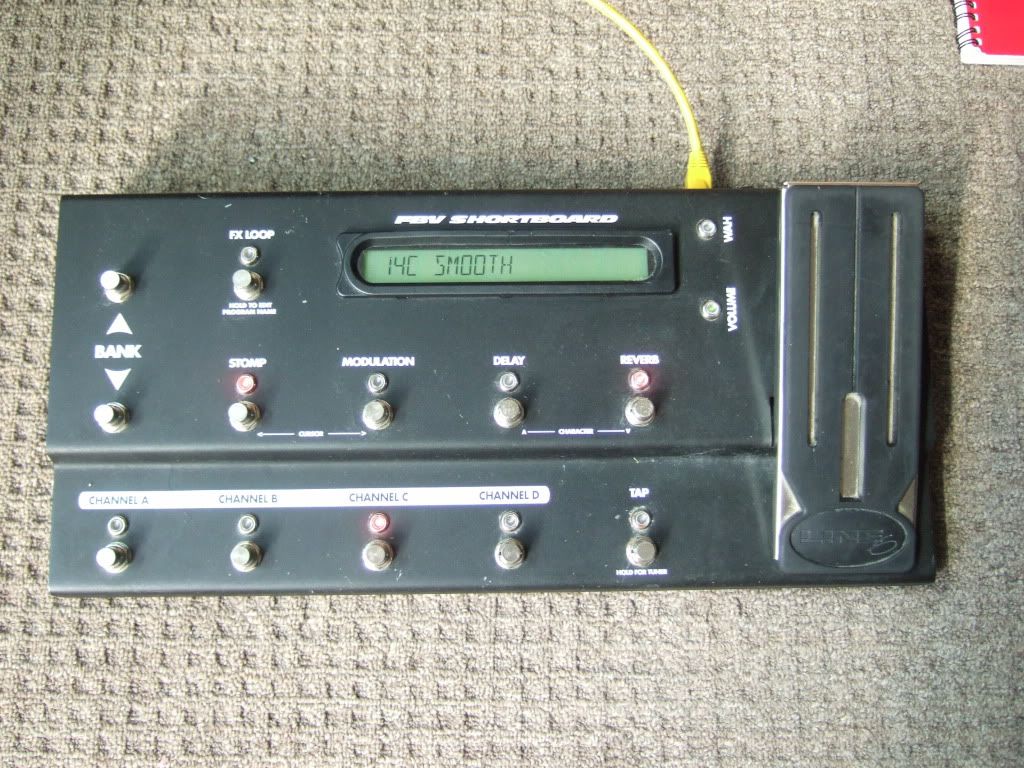 Trace Elliot 3x12 guitar speaker cab
Yes, even the ultra rare cab of awesomeness is up for grabs.
Very rare 3x12 guitar cab (yes, genuinely for guitar not bass) built by Trace Elliot, fitted with three 5.3ohm Celestion V30 speakers wired in series to give 16ohms and 90W max power handling. The bottom speaker was reconed by Wembley Speakers about 3 years ago due to a torn cone, and the cab's had hardly any use since. Most of that was low volume, so the bottom speaker probably isn't broken in yet. As you can see from the pictures it's got its fair share of marks & tears in the tolex & rusty hardwear, it was gigged extensively by the previous owner. I've had it 4 years and I'm the second owner. It might look a bit scruffy, but it works perfectly.
Words cannot describe how awesome this cab sounds, literally nothing else sounds close. The sound spread is unreal, there are literally no dead spots, and unlike a conventional cab you can actually hear it when you're standing right next to it and it's on the floor.
£150 collected from Basildon
, or I can meet you within a reasonable distance. If you want it shipped further you'll have to arrange your own courier, I'm simply not going to have the time with the baby arriving any day. It weighs in around 40kg's, but if you do want it shipped I can get an accurate weight.