Hey guys im in the DC/MD/VA area and im selling my RG 2228 which is basically in brand new condition. Never even played it live, just did some recordings with it and it has spent a lot of time in its case. It has no dings or anything like that, it basically looks brand new! It comes with its awesome habitat of a case, the case is actually a little scratched up here and there, but hell thats what a case is for!
It has 8 strings obviously, a very comfortable 27 inch scale with a very thin and smooth neck so it doesnt take any getting used to, and dual EMG 808 pickups which i must say i like even though i am usually not a big EMG fan. Its finished in galaxy black which is actually a bit sparkly and would look awesome on stage!
Anyways im asking for 1300 dollars plus shipping if i end up shipping it out, but dealing locally would be much preferred, ill even give you a little discount if you are local and pay cash! Send me your best offer if you are interested and ill definitely consider it! Keep in mind these are currently 1600 dollars new, so you can get one in the same condition from me for 300 dollars less!
Im selling this to raise money for a Blackmachine, so help me out guys haha!
here are pictures, clips and a video of it in action!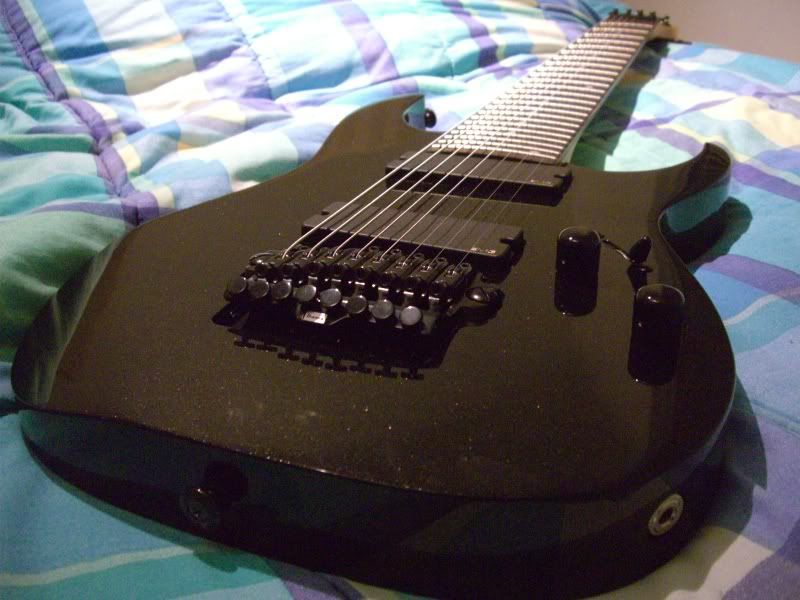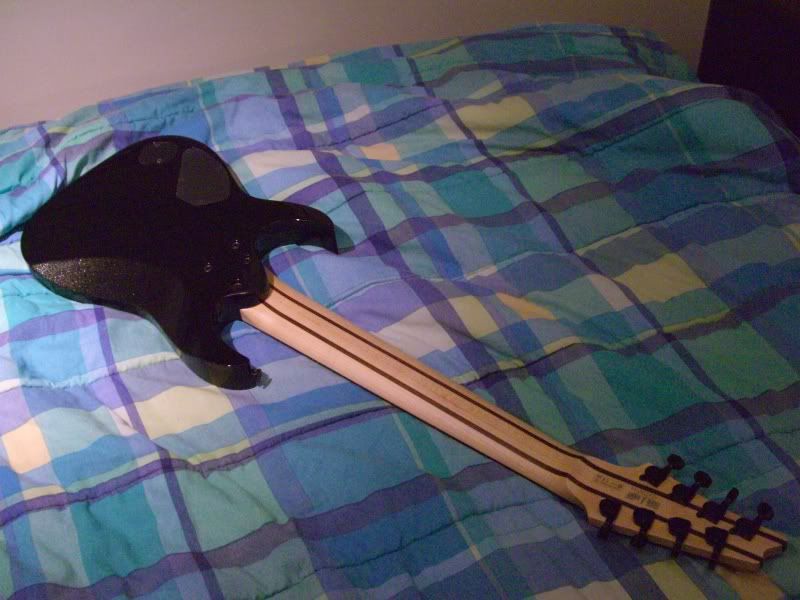 (the blue 8 string is not for sale or included haha)
here are some clips of it in action with a podxt
SoundClick artist: Bulb - Hello! I am Bulb! Enjoy the tunes!
SoundClick artist: Bulb - Hello! I am Bulb! Enjoy the tunes!
and last but not least, a video of it being incredibly djenty and huge through an axefx!
Axefx Ultra - VHT Poweramp - Rg2228.AVI
just pm me if you are interested! thanks!!