I have an Ampeg V-412TL cabinet upgraded with two Celestion Classic Lead 80s and two WGS British Leads (Classic Lead 80 clones), arranged in an X pattern. It's a rear-loaded, slant-front cab, very similar in construction to a Marshall 1960A. This is the matching cab for the Lee Jackson-designed VL series heads. My cab has some tears in the tolex, and the Ampeg logo badge is missing from the grille, but there aren't any tears in the grillecloth, and everything works perfectly.
$450 cash, or I'm looking to trade it for a VHT/Fryette Fat Bottom 4x12. I don't care too much about cosmetic condition, as long as everything works properly. I'd also be interested in trading the speakers from my cab for a set of raw P50Es.
I REALLY don't want to ship this thing (it weighs about 100 lbs), so a local deal is vastly preferred.
Cab on the left in this picture: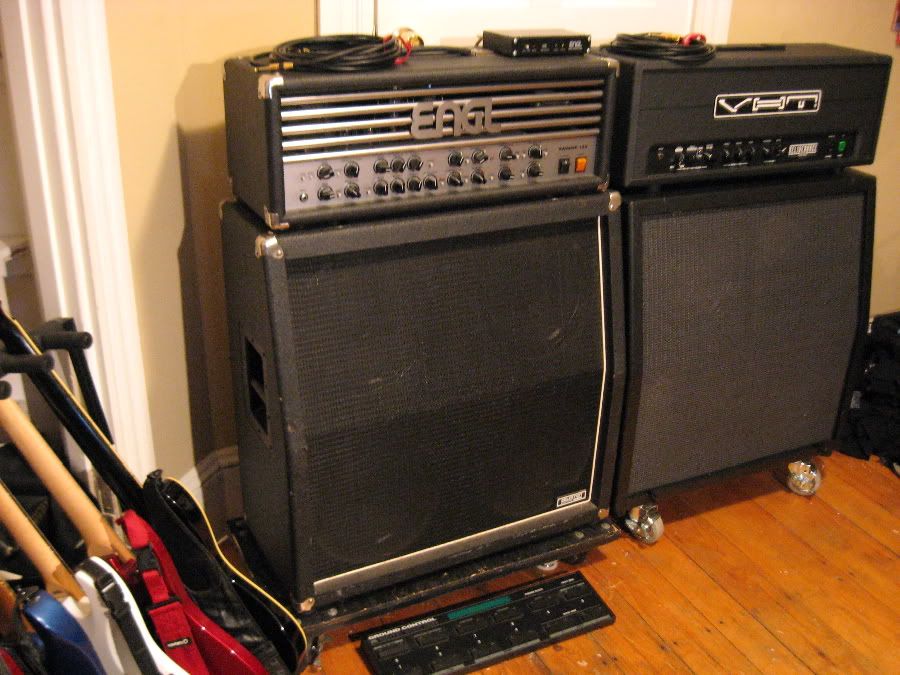 And on Craigslist:
FS: Ampeg V-412TL with Celestion CL80s