Brief & Accurate Description of gear/guitar: Schecter C-7 Blackjack. mahogany body, rosewood fingerboard, maple set neck. 26.5" scale. TonePros tune-o-matic style bridge. one small chip in finish on back of body near rear strap pin, some small and shallow scratches on back of body.
Modifications (if any): stock bridge pickup replaced with Seymour Duncan SH-5 Custom (7-string version, obviously). tone pot taken out of circuit.
Accessories (hardshell case etc): gig bag.
Location (City,State or City,Country): Malden, MA
Contact Info (No Phone #s): PM me here
References Required (eBay or other forum userid): eBay: metal-warrior85, Harmony Central: FalseRevRG, sevenstring.org: WarriorOfMetal
Price (include currency and if firm/obo): $400 USD FIRM
Pictures: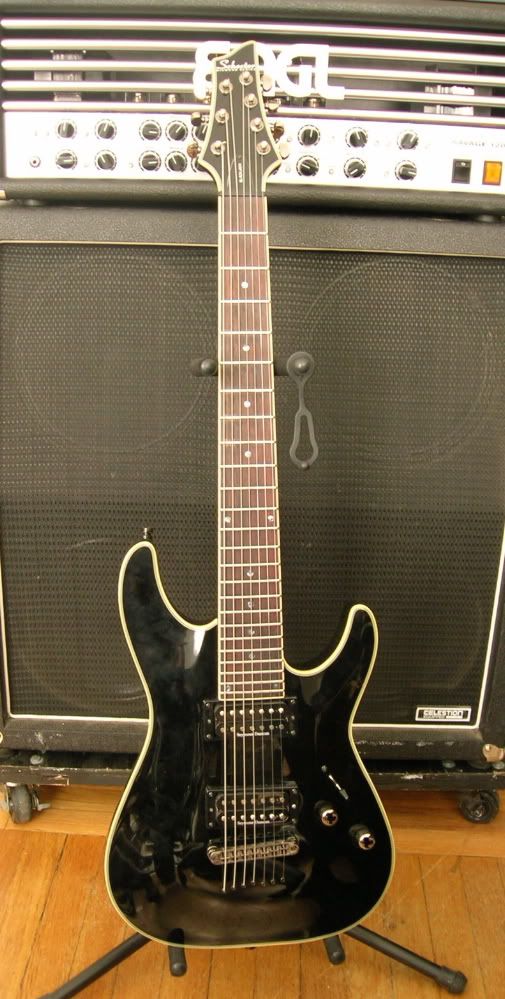 I do not want to sell this guitar, but I need to ASAP. I risk eviction from my apartment if I don't have $900 to my landlord by Jan. 1. NO TRADES or LOWBALL offers accepted.