Hey guys, you all know the deal. This puppy is pretty killer (lots of folks have played it and they have all loved it!) and I'm not 100% sold on letting her go but I do have some other projects I want to finish up that require some extra cash so I'm thinking about letting this go. Please note that I am selling this WITHOUT the Lundgren M7 pickups, but it has been PROFESSIONALLY routed by our own Mike Sherman ($150 charge to have it done cleanly and the routes painted to match, so please keep that in mind when you're looking at the price) and is an extremely clean job with absolutely no blowout in the top!
Brief & Accurate Description of gear/guitar: 2007 Carvin 727 (I have the spec sheet back at my apartment but I'm in PA right now) with a killer quilted maple top with the deep triple step dragonburst finish, maple neck with the tung oil finish, swamp ash body, birdseye maple fretboard, blank fretboard, stainless steel jumbo frets, hardtail bridge, Gold Carvin logo, coil split toggles for each pickup
Modifications (if any): It currently has Lundgren M7 pickups but they are NOT included in the sale of this guitar!!! I am keeping them for a future 7-string and since the "used" value of M7s is still high and the market is soft I'm not taking a hit on a set of $400 pickups for no reason when they sound sweet to my ear anyways.
As stated above the guitar was professionally routed to accept STANDARD-SIZED 7-string pickups. This means you can place BKP, Seymour Duncan, DiMarzio etc. pickups in this guitar with almost no modification to the pickups themselves (maybe trimming/rounding off the ears?) which is great considering stock you can't fit anything in the Carvin 7-string routes.
I'll toss in the stock Carvin pickups too but you won't want them!
Grab a set of BKPs or something and you're looking at a custom guitar at less than it would cost from Carvin with no issues, no wait and a perfect route for the pickups of your choice.
Accessories (hardshell case etc): Stock Carvin ABS Hardshell case, great condition, no cracks or issues, might have all the original case candy in my file somewhere too but I can't be sure until I get home this weekend
Location (City,State or City,Country): Northern Virginia
Contact Info (No Phone #s) PM me here please.
References Required (eBay or other forum userid): Check my iTrader feedback on sevenstring.org under the username "HighGain510" please, I am local to a few mods too so it's not like I'm going anywhere
Price (include currency and if firm/obo): Looking for $1100 including my special bulletproof bubblewrap of doom shipping and insurance anywhere in the continental USA (Paypal fees included as well), but for a third time please realize the M7 pickups stay with Matt.
Pictures:
The color is a bit darker in person than these photos but you're able to see the true figuring in the top better here (these have not been edited either, just taken in some natural sunlight on my deck
):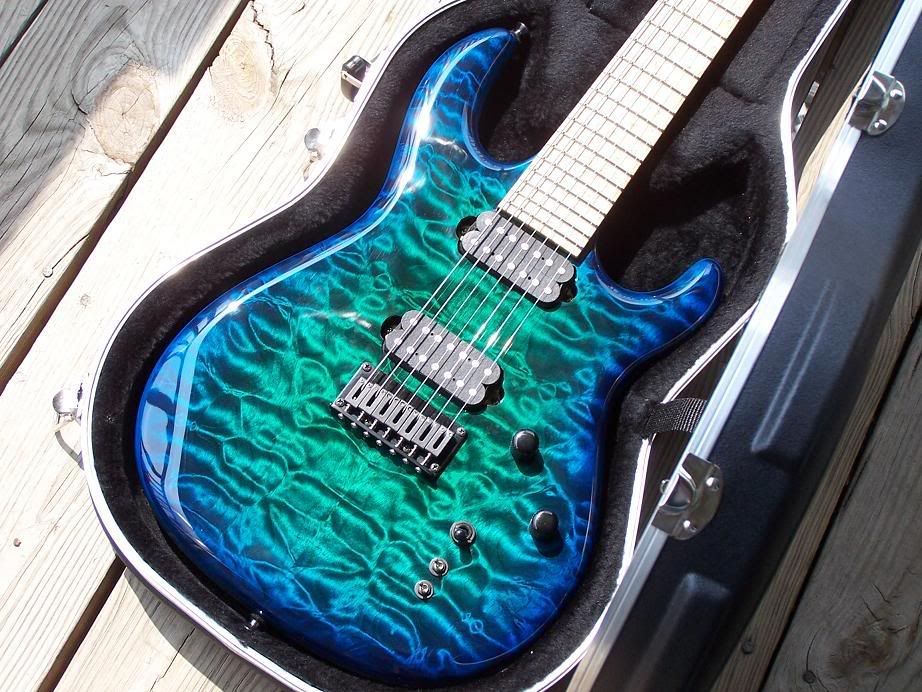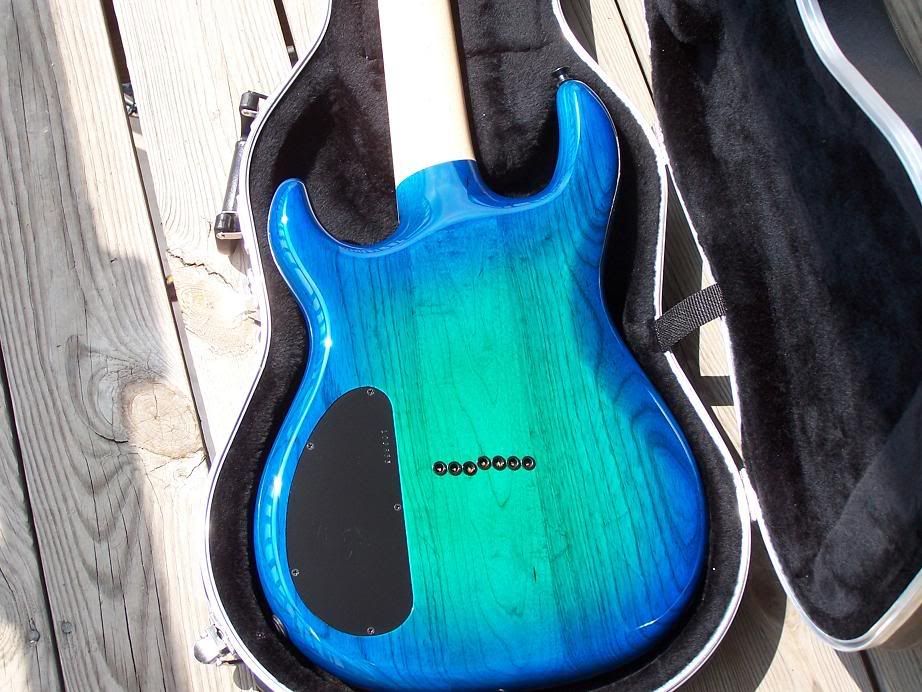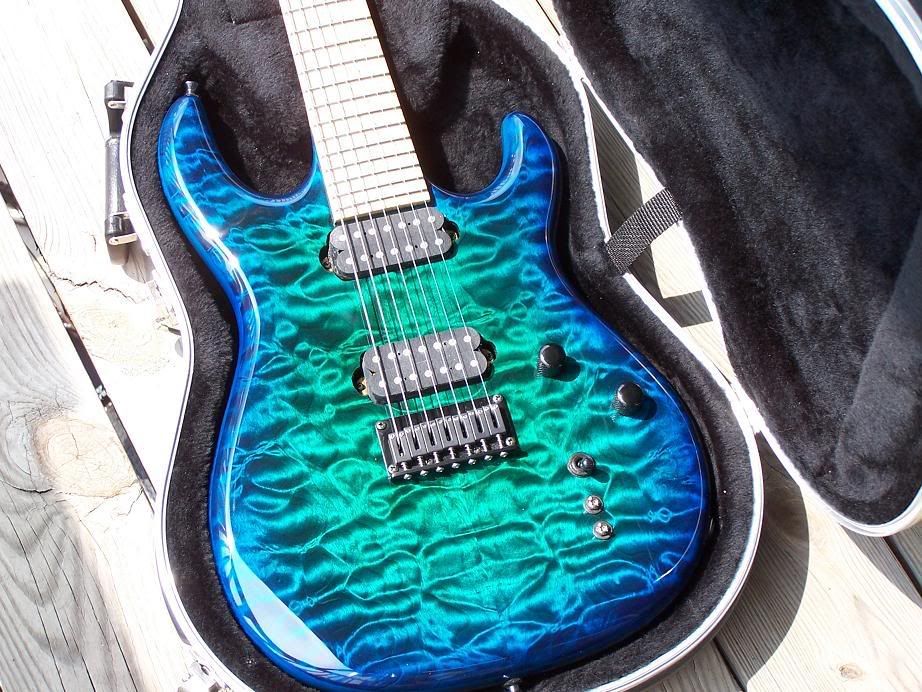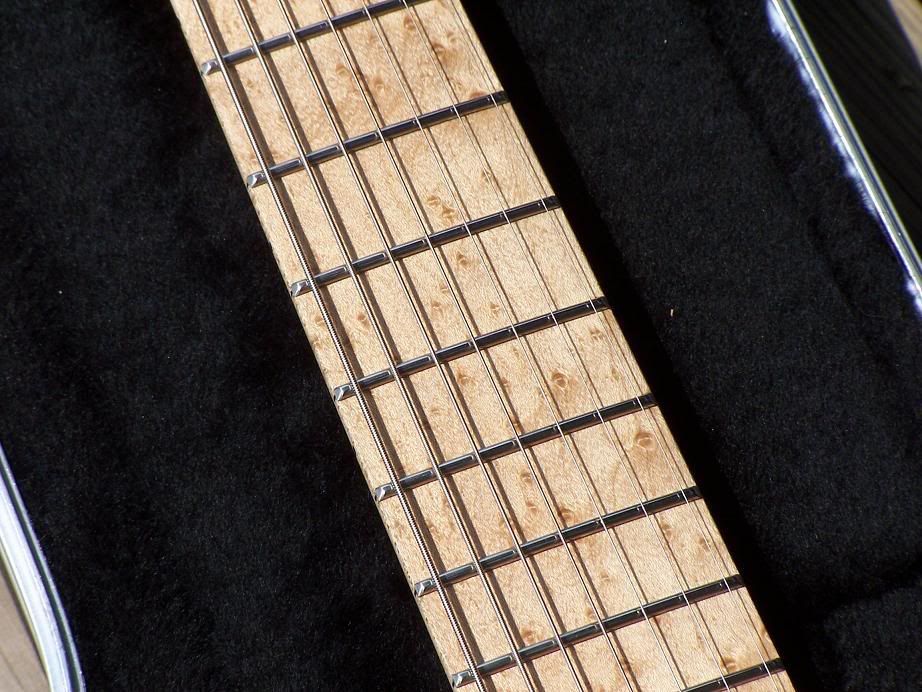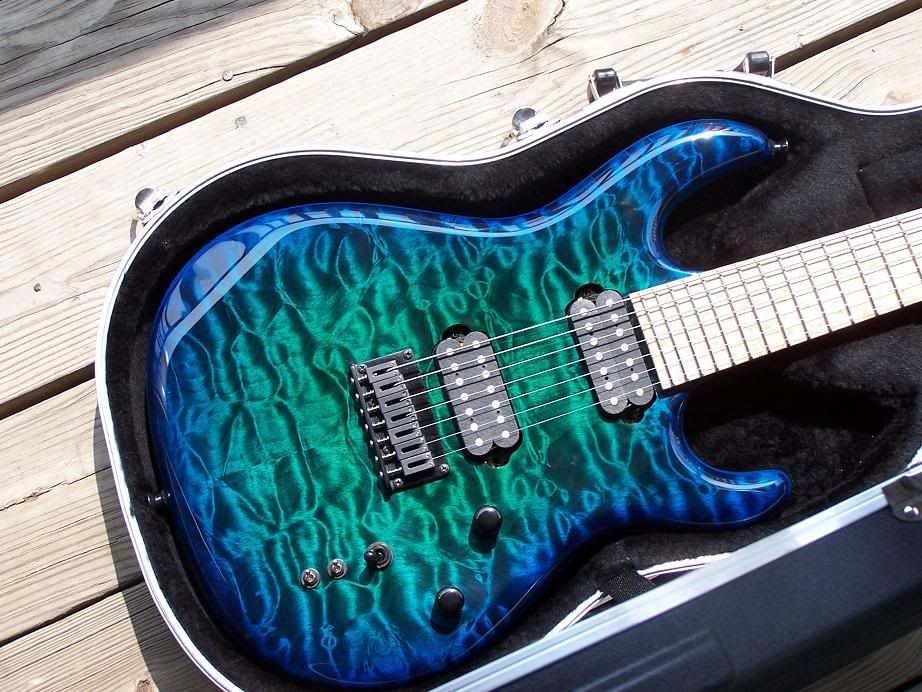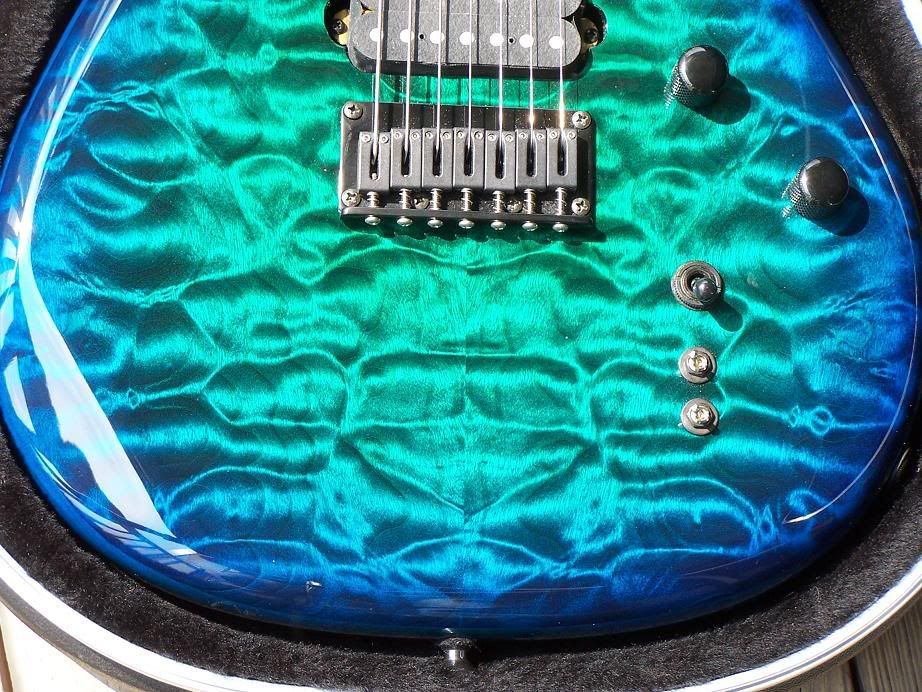 These are a bit closer to what it looks like in lower light (my guitar is on the right, that is Misha's guitar on the left with the non-deep triple step Dragonburst):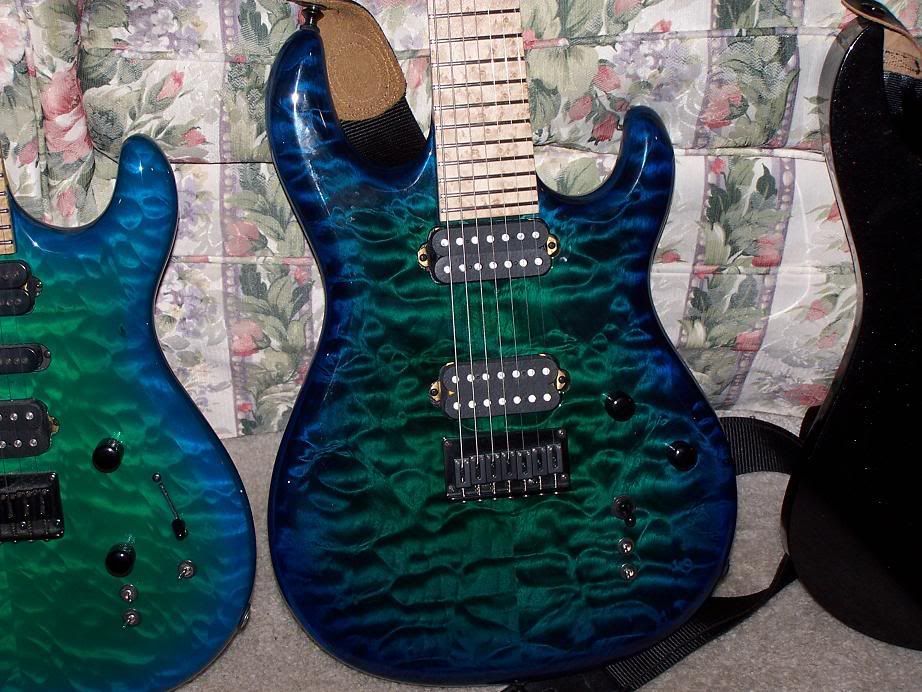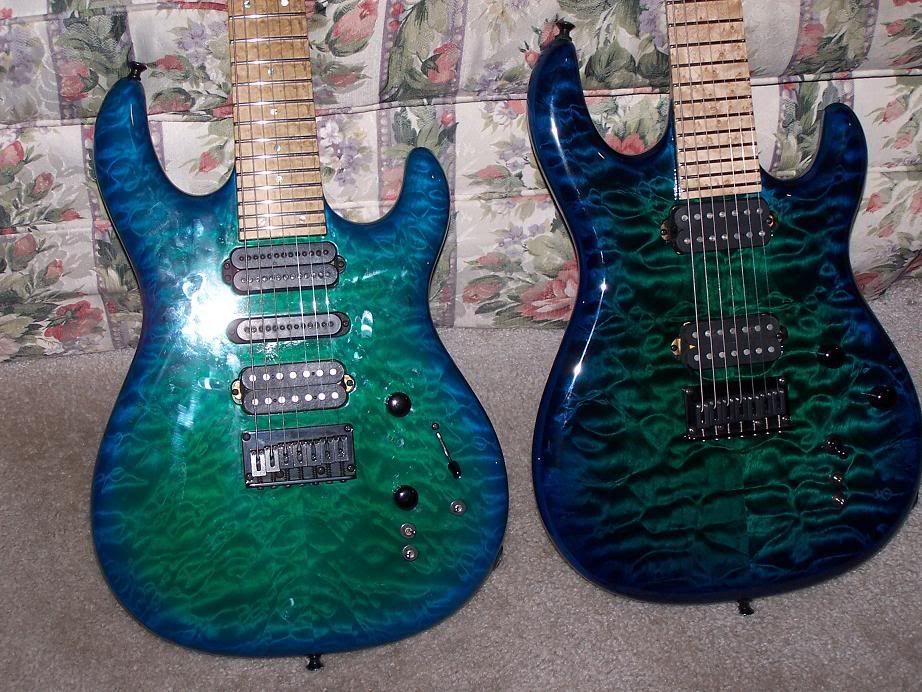 The entire album of pictures can be found here:
Carvin 727 Album
Also per the new rules, please DO NOT post in here saying anything like "OH I WANT THAT BUT I DON'T HAVE THE MONEY!" guys. I know there are several folks who would love to buy this but don't have money for it, that doesn't help my sale.
Please contact me if you are looking to buy AND have the money or will have the money within 7 days. I do not want to hold this guitar for a potential buy only to have them flake out on me as that has happened a few times on ss.org and it sucks.
Thanks!