Brief & Accurate Description of gear/guitar:
Rocktron prophesy preamp. I contacted rocktron to see if they changed any components between the P1 and P2. The only things changed were the logo. 0 components changed. It has many different effects and sounds that can be used, speaker sims and very deep editing. I love this preamp and the only reason i'm getting rid of it is because i've got the axefx now. blows the doors off line 6 IMO.
As far as wear and tear there are a few little marks but nothing deep or crazy and there is a small indent on the plastic covering the display but nothing that affects how the unit works or even visibility.
Modifications (if any):
uploaded prophesy 2 firmware/presets
Accessories (hardshell case etc):
power supply.
Location (City,State or City,Country):Victoria BC Canada
Contact Info (No Phone #s) here.
References (eBay or other forum userid): here
Price (include currency and if firm/obo): 700$ USD
Pictures: pictures now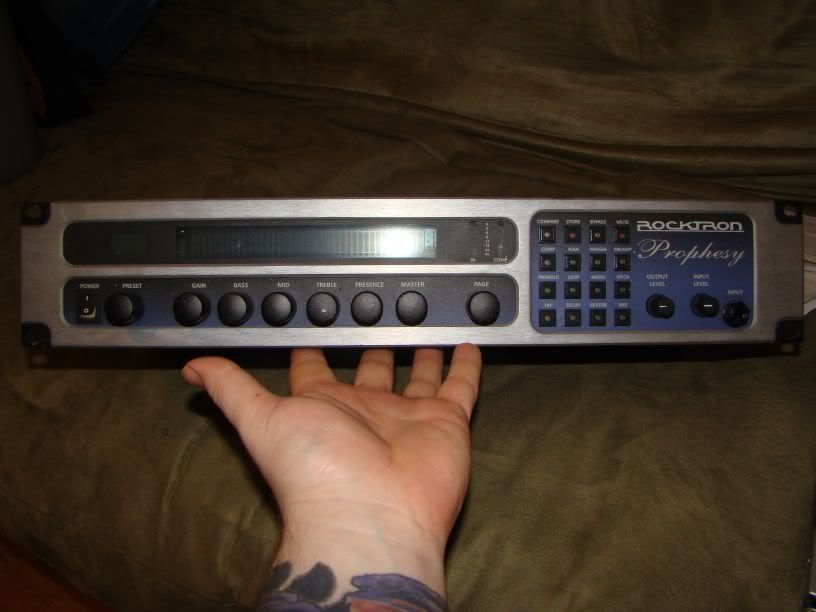 tried to show the units rack scratches and the blem on the plastic on the screen(not the screen itself though).