Next is my Marshall AVT 50. this amp has some really, really nice cleans, and the overdrive channel is actually not bad at all, with thick mids and defined lows, and sounds especially good for an 50 watt SS. The amp is closed back and light, but also built like a tank.
Price is $150 shipped or best offer.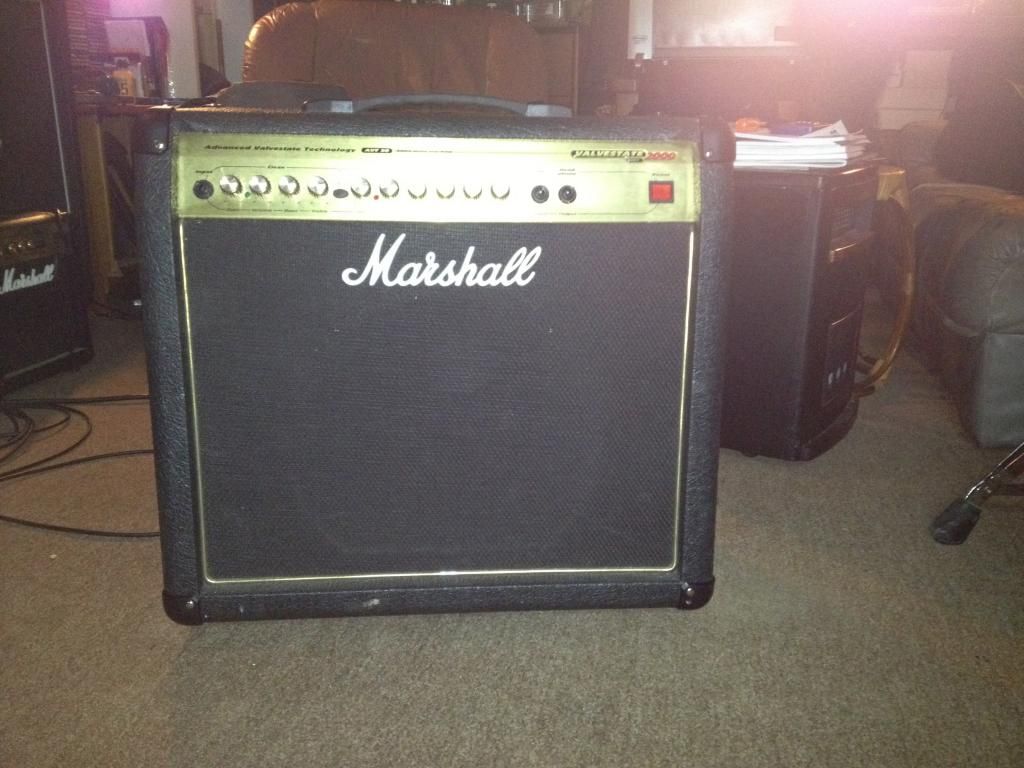 So this is a super cheap but awesome practice amp. It does everything, rock old-school metal, and boost it for your br00tz needs. And if you djent, it has super thick mids for that as well.
PM me for more details. Once, again, Garrett and Boots Paul and Waltheer know me, I do indeed have arms and legs and a shipping address.