Barely used. Still has plastic on the screen. Never used the Vol/Wah pedal. Current updates. Everything that came with is still in the box in the bags.
There is a blemish on the unit between the B/C patch switches. I took an up close photo.
References:
Good deals on; TGP (renico00), TalkBass (Adam Of Angels), MG.org (Professor Squidbeard, DonBot, Max), SS.org (TMM, Rob_KxK), Jemsite (Rich Harris, rikkbeatty, syxxstring, untitledblinkfan). Also on ebay as AlphaX0mega.
Pictures: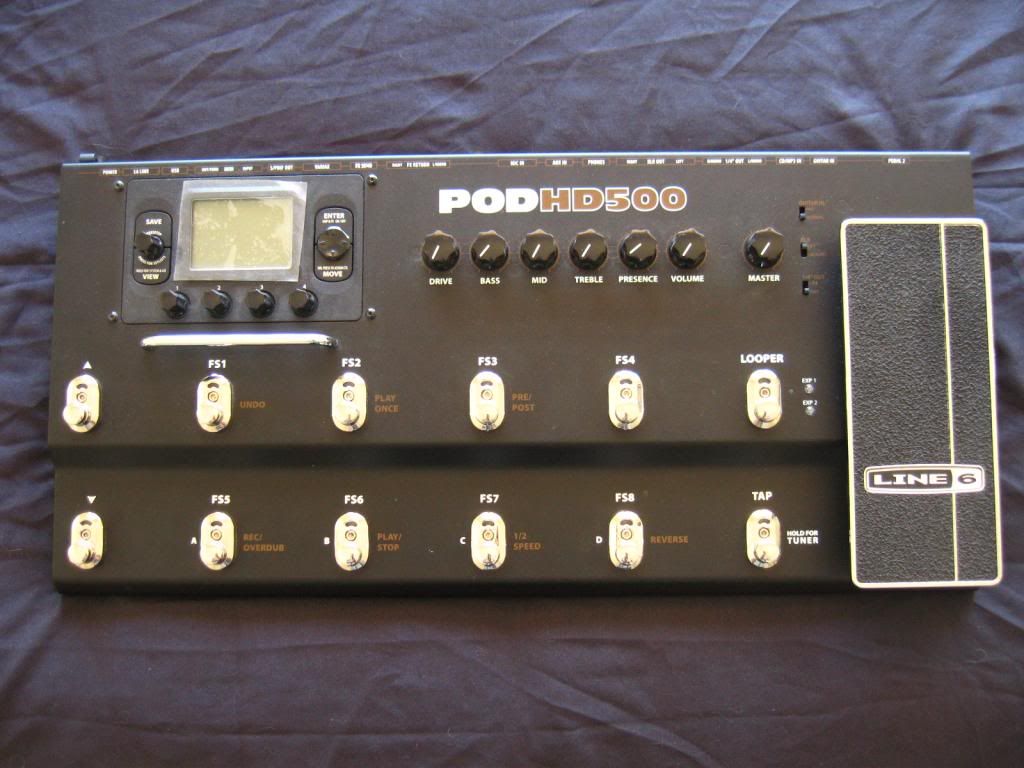 GONE!