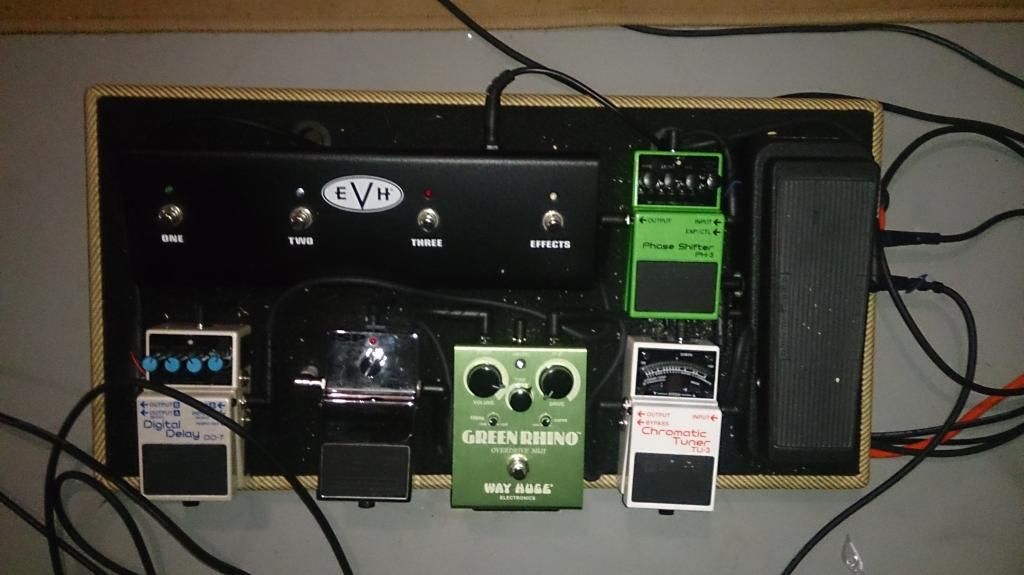 Boss DD-7 - $75
ISP Decimator - $75
Way Huge Green Rhino - $75
Boss PH-3 - $75
Dunlop Crybaby Original (Missing battery plate and rubber feet) - $50
(prices in USD)
The boss Tuner is not for sale.
I'll pull all of the listed pedals off of my pedalboard, and ship em your way for a price of $300 if you want em all, or - If you'd like the blackbird pedalboard as well, $400 will take it all, including a Joyo power supply. (The pedalboard has holes drilled into the top for the power cables)
Located in Alberta, Canada!
Forgot to mention these are shipped prices.