As the title says, it's an Orange Rockerverb Mk1. Got it in a trade recently. 2008, made in Britain. When I got it, the reverb didn't work. Took it to our amp tech at work, he found a loose spliced-off wire (a fairly common occurrence in amps with Ruby tanks), soldered it right back up. He biased it as well. There's one GT in there with 3 JJ's, but it's got roughly the same draw as the other one in the pair.
$1100 + ship OBO. I'm in So Cal, specifically Diamond Bar. Which I'm sure no one knows of.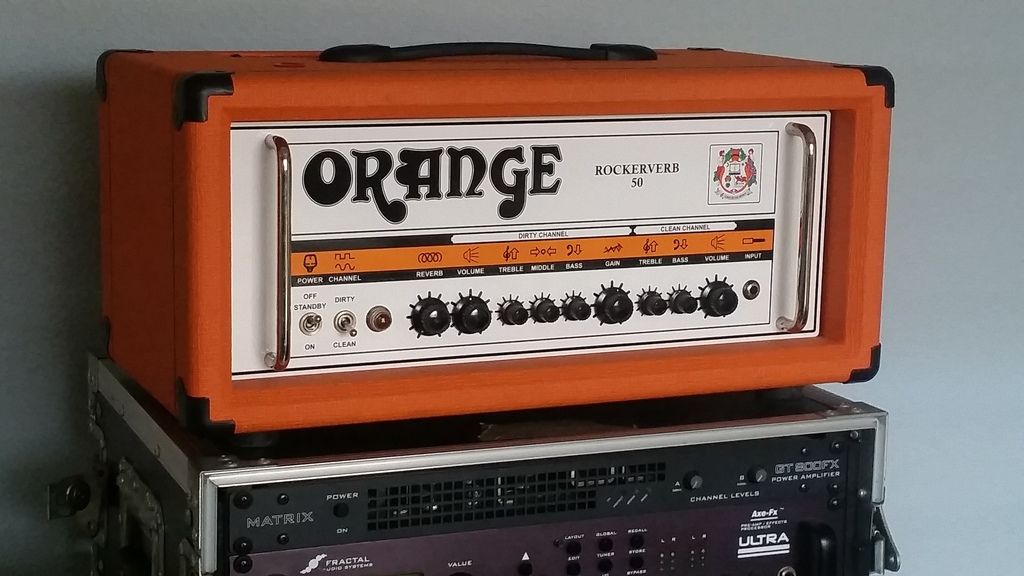 I'd trade for another high-end amp. A Splawn, Friedman PT-20, ENGL (Fireball 100, Morse, Blackmore, Savage), 2 channel dual rec, Mark IV, etc... Also, a Les Paul Standard (I'd add some).
I'm on ss.org by the same name, and I have a few iTrader ratings there. eBay account is Dreamseeker12. Also on the Music Gear Exchange on FB (wiredguitarist), and I have a few references there.