Mesa 2:100 Rectifier Poweramp
2x100 6L6 2U rackmount poweramp. Bias switch for 6L6/EL34 tubes, inputs for normal preamps and separate inputs for Recto recording preamp giving the same circuit as a Dual Rectifier head, footswitchable "modern" mode, speaker outputs for 4 & 8 ohm cabs, but safe to run 16 ohm cabs. See manual for full details
http://www.mesaboogie.com/manuals/2-100.pdf
Literally just had a
full service
(picked up 30 Jan 2009) including 4 new pots and
full JJ retube
. Amp has had approx 1 hour use, so
tubes are as new
. US voltage model. There's a reasonable amount of rack rash, but that's literally the only thing wrong with this. The pics actually make it look worse than it is.
Great sounding and very, very loud poweramp, complete with the Recto "crunch".
Includes:
1000W 240v to 110v AC converter (so you can run more than just the poweramp from it)
Original manual & warranty card
US power lead for use with AC converter
Price:
£700obo
. Local pickup very much preferred, but I can ship at your expense. This is a saving of 50% off the price of a new unit, and it has the brand new JJ tubes!
Trade wise, I'm open to Pod XT Pro's, Peavey Ultra Plus heads or maybe VHT 2:90:2's if the deal's right.
Front: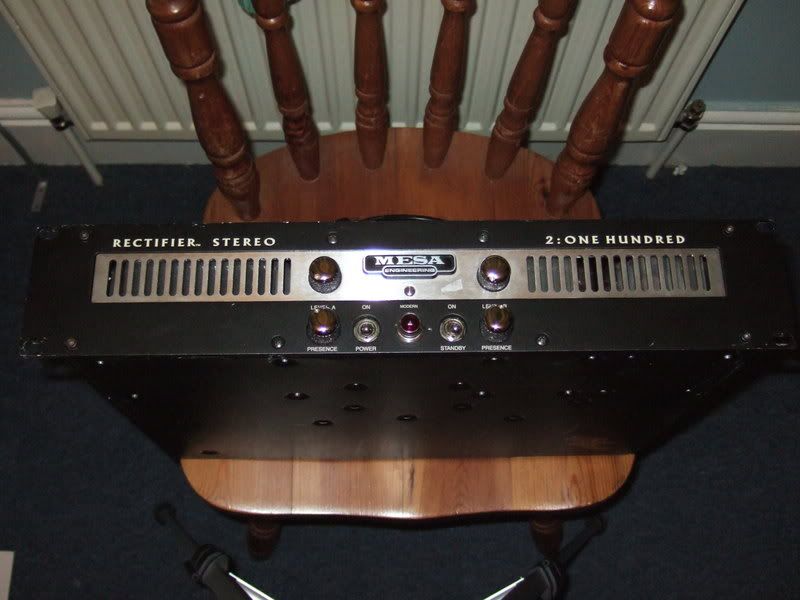 Top:
Bottom: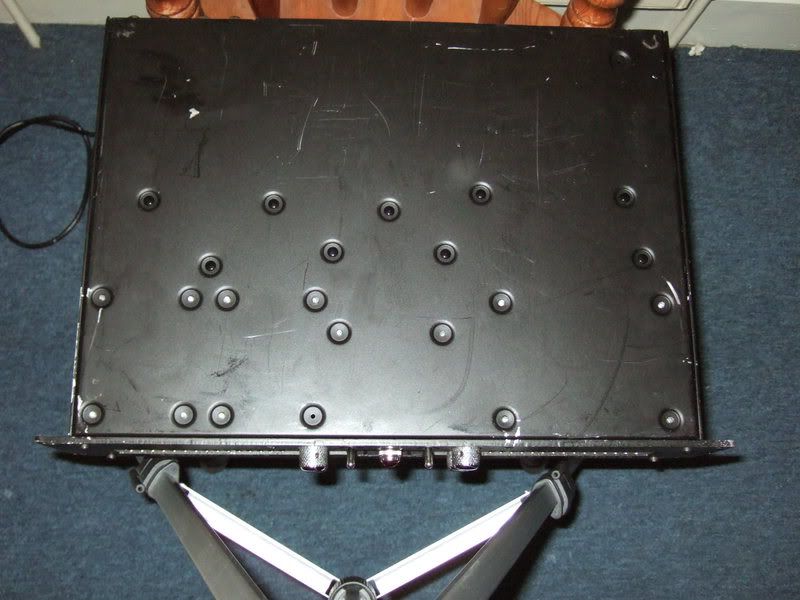 Back: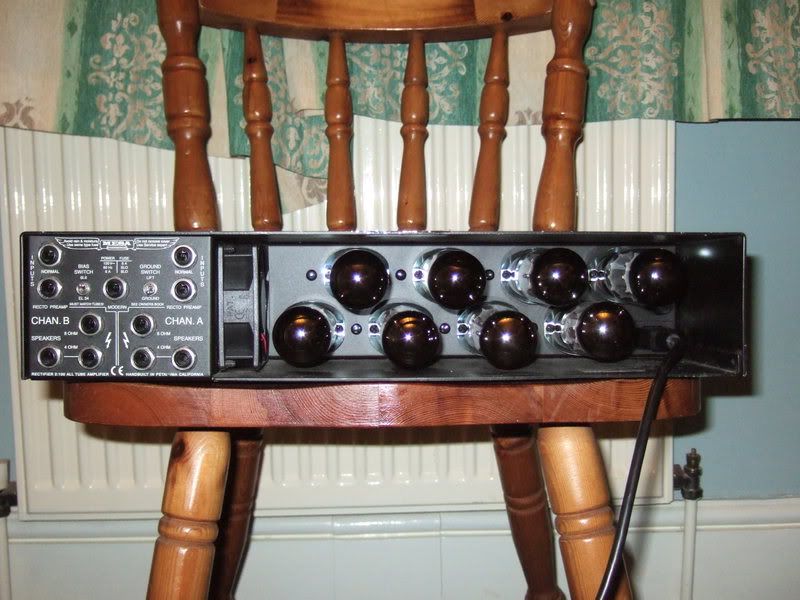 Manual etc: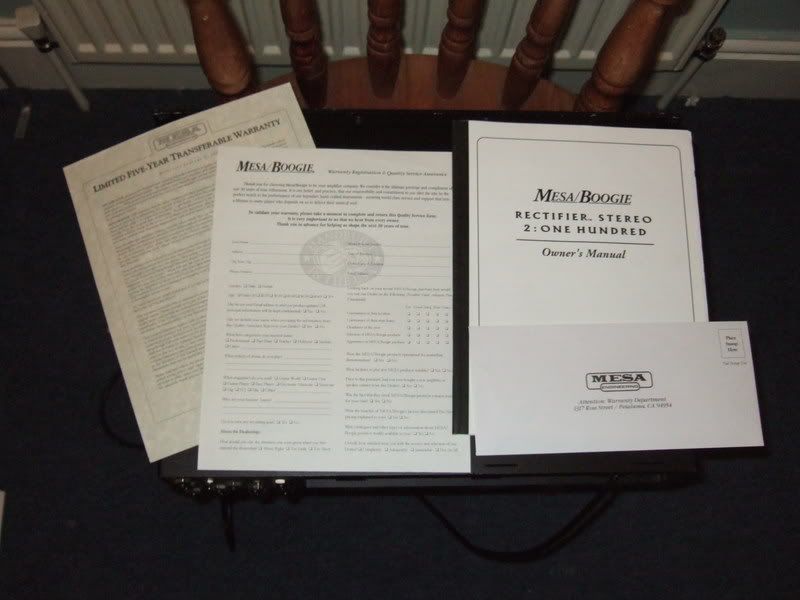 AC converter: