This is the art section eh ?
Inspired by Lee's Hendrix Strat project: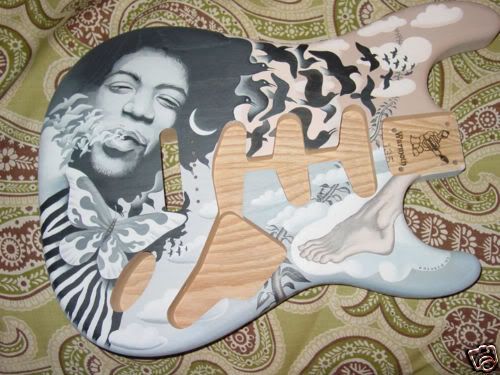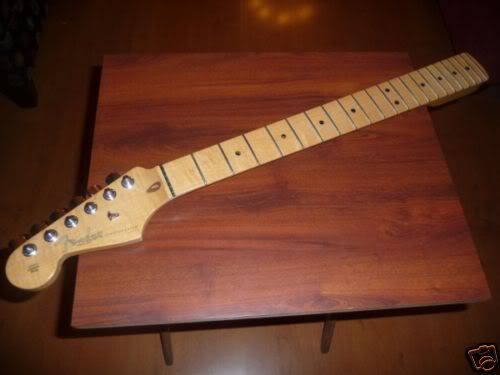 I decided I'll make a miniature guitar, as a present for the Great Lee.
This is what happened:
4parts...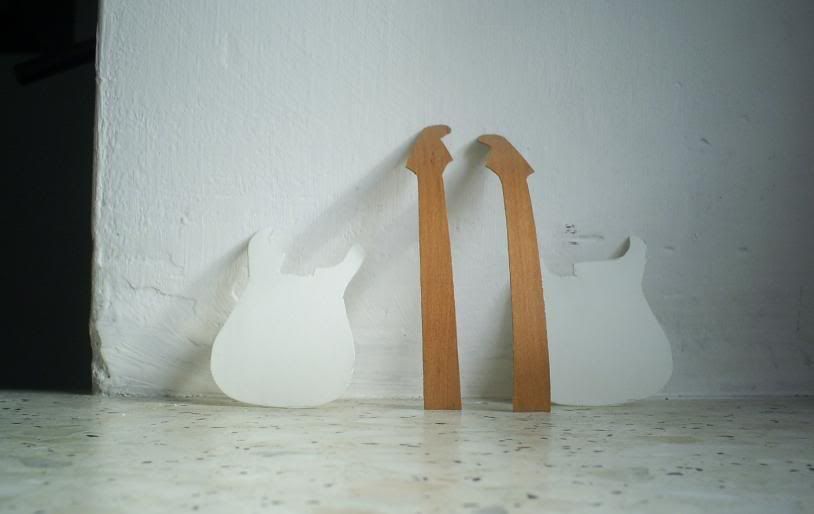 turn into 2...
Yes ! First sketch...
Black paint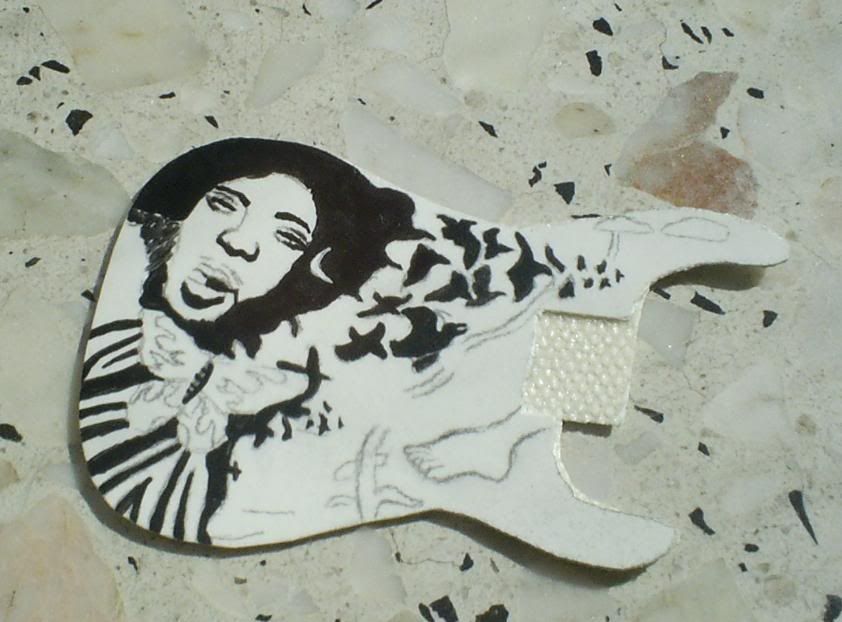 I think this picture shows the color range the best.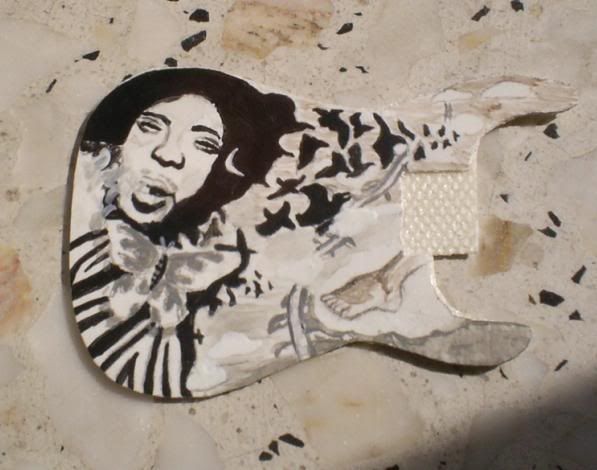 colors !
Body is 2.4inch (6cm) long.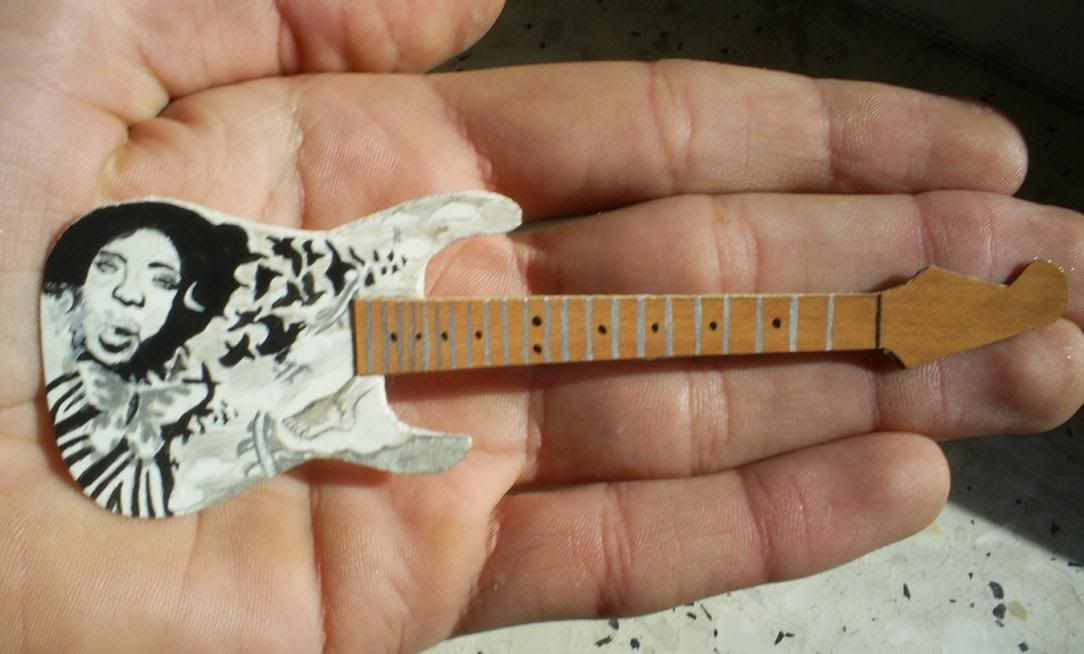 And the screen shot...
It took me a "couple" of hours to paint and draw, but I'm happy with the result
I'll be sending this to Lee hopefully next week...
I should really start making more miniature guitars
So Metalguitarist ! how do you like it ?