Some of you probably saw my last thread about a miniature guitar for Lee, if not check it out as it is
awesome
So, The last time I chatted with Lee he wrote:
Originally Posted by
eelblack2
So since February I was working on more miniature guitars, It took a lot of time.. I could probably order a RAN for the time I spent drawing, cutting out,gluing, painting...
Bullshit Sebastian, you didn't spend so much time on them
I chose Fender: the Tele and Strat...
And I made
77
Miniature Guitar bodies (39 Strat, 36 Tele) and necks (41 Strat. 36 Tele)
The pictures: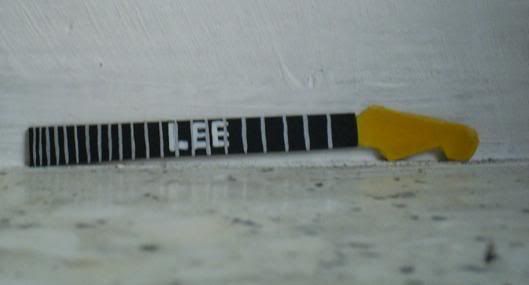 The Bodies.. the colors !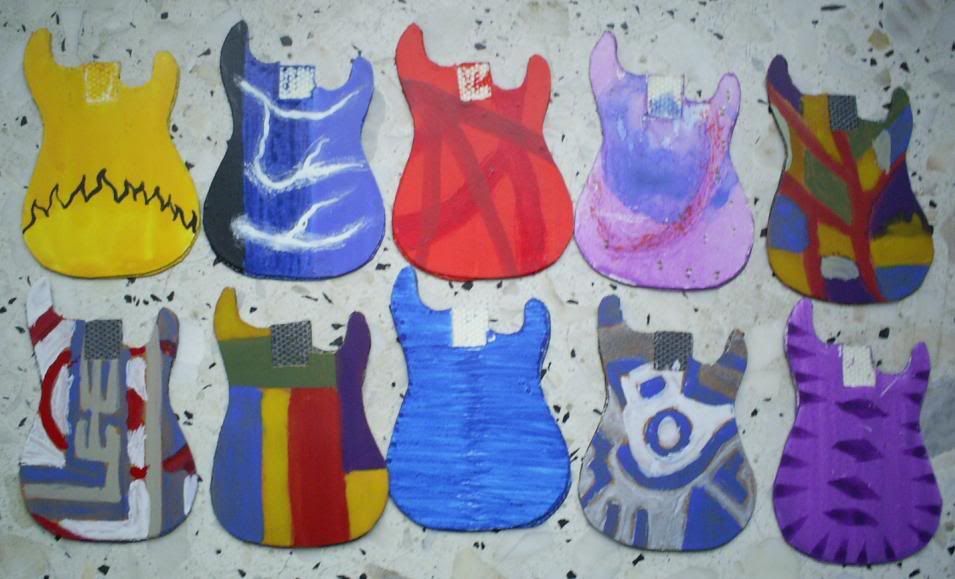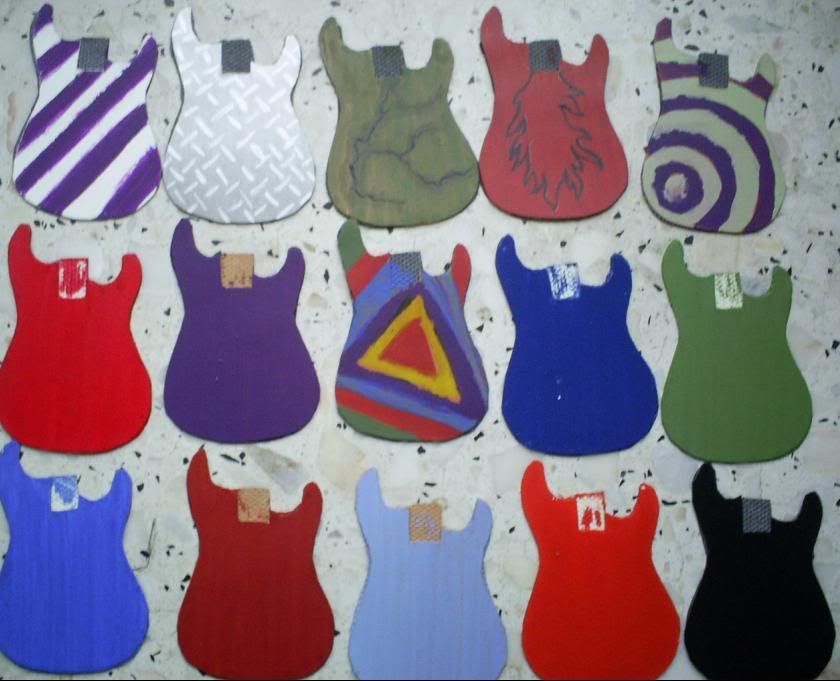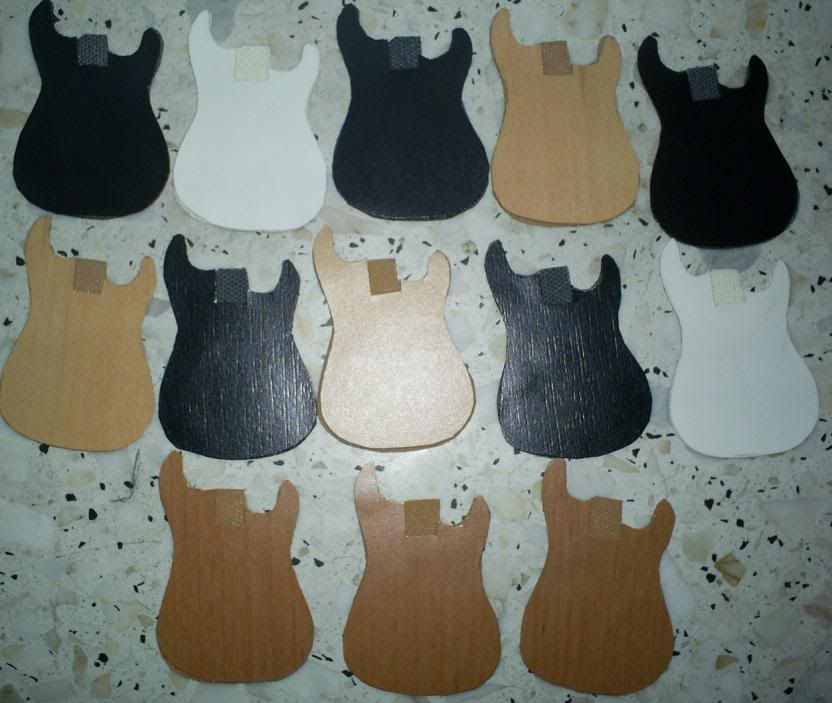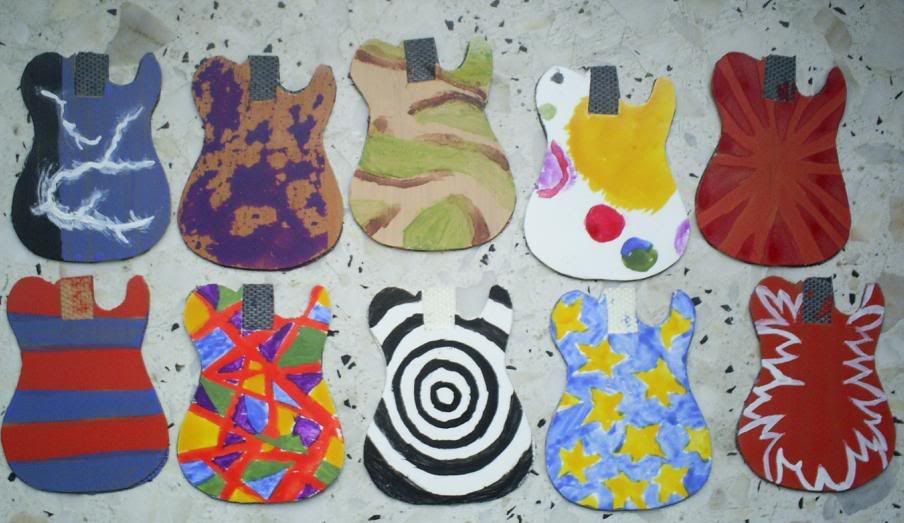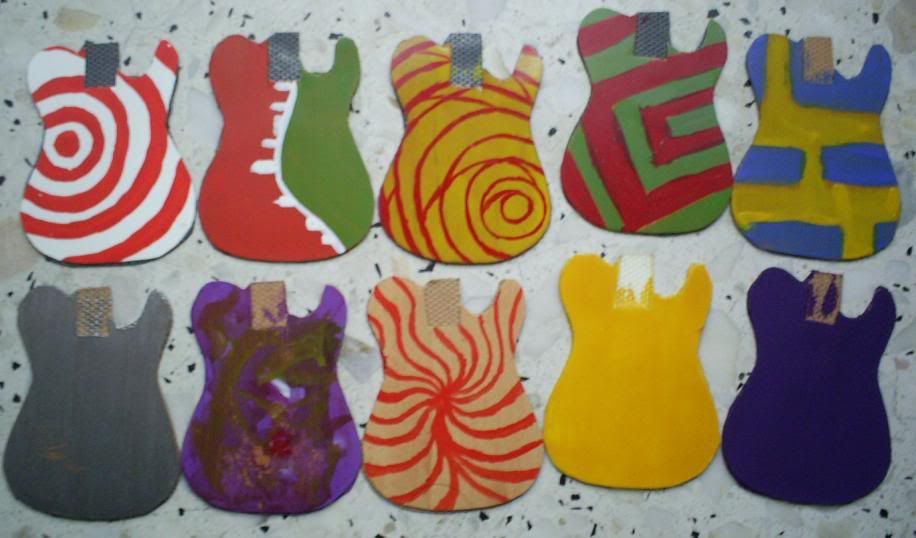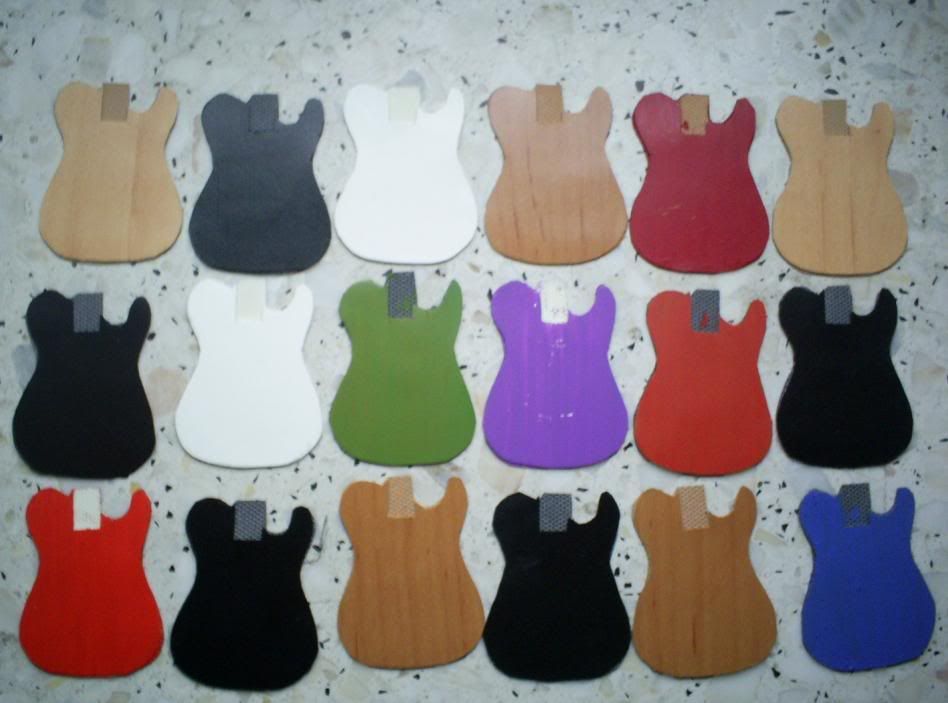 Necks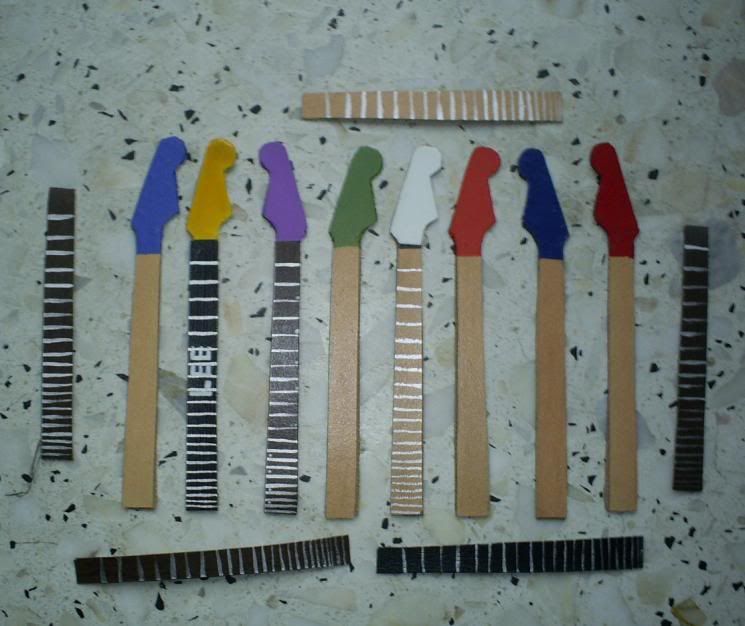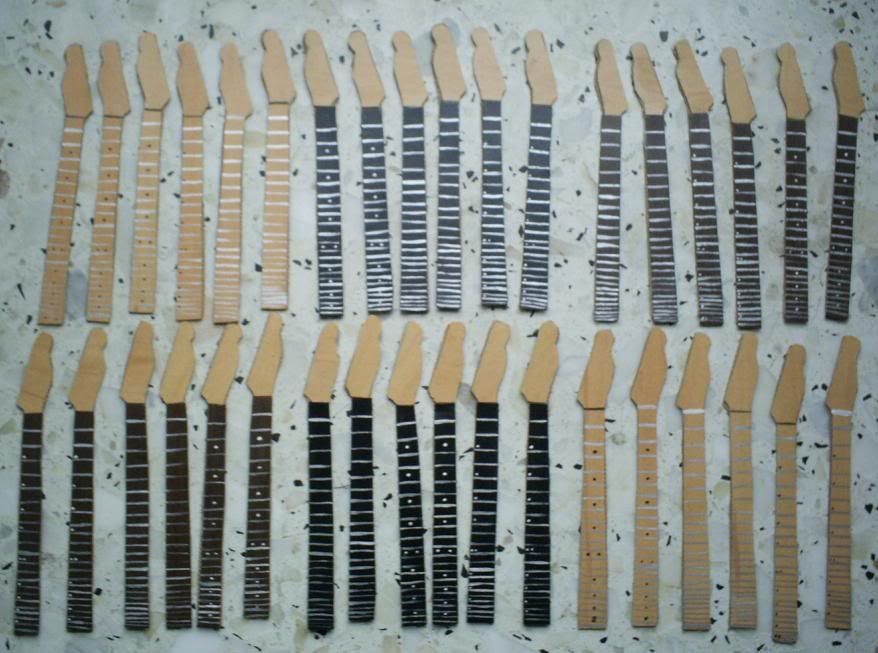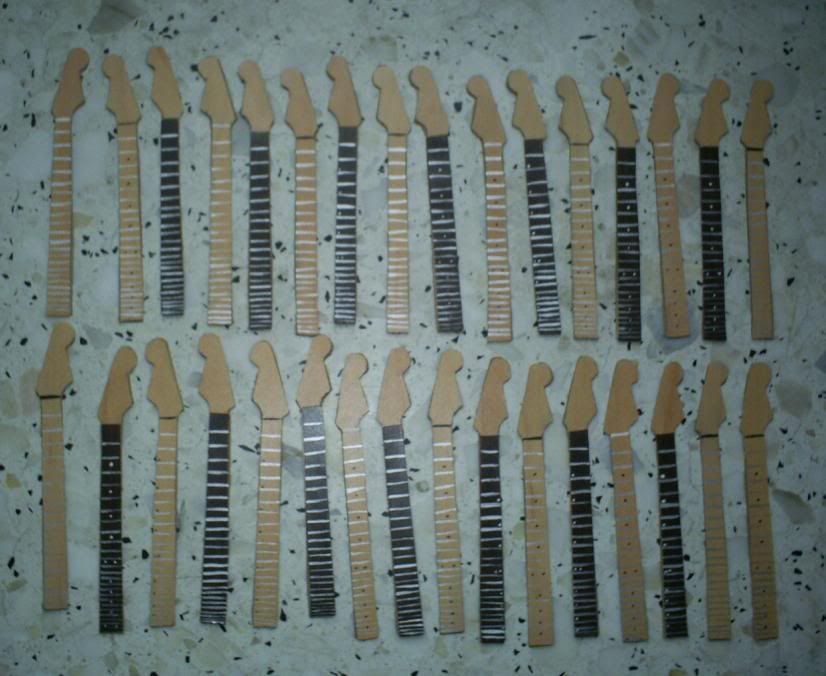 15white+9black so far completed Strat Pickguards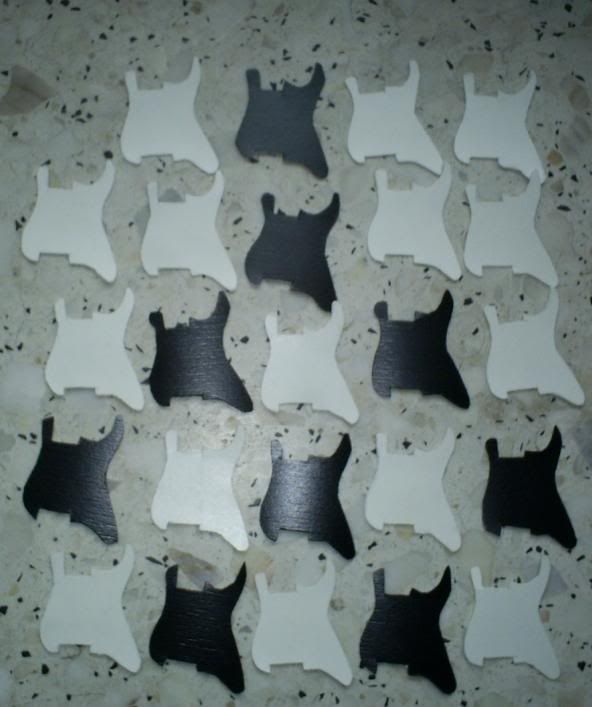 A strat.. yes...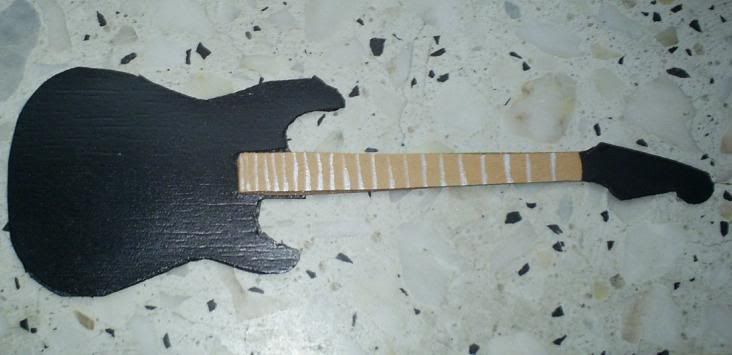 Still I have to make 200 single coils/150 humbuckers/50 Floyd Rose bridges/ 50 other bridges/ 210 Knobs/ 40 Pickguards.
But just today I finished painting the bodies.
I wanted to make a thread so I will have a place to post updates