After I saw some mini guitars on a couple websites I thought they all looked cheap, plastic, and just bad... So I decided to build one by myself.
I know a lot of people hate Dean guitars and "relics"
But this is a cool looking guitar. Lightning bolts !
This is a 28cm/11inches custom Mini Guitar - "Dean From Hell"
it took me
80 hours
to build and paint it.
Every part is handmade and there are real strings.
Based on pictures and videos of Dime's most famous guitar - the Dean From Hell!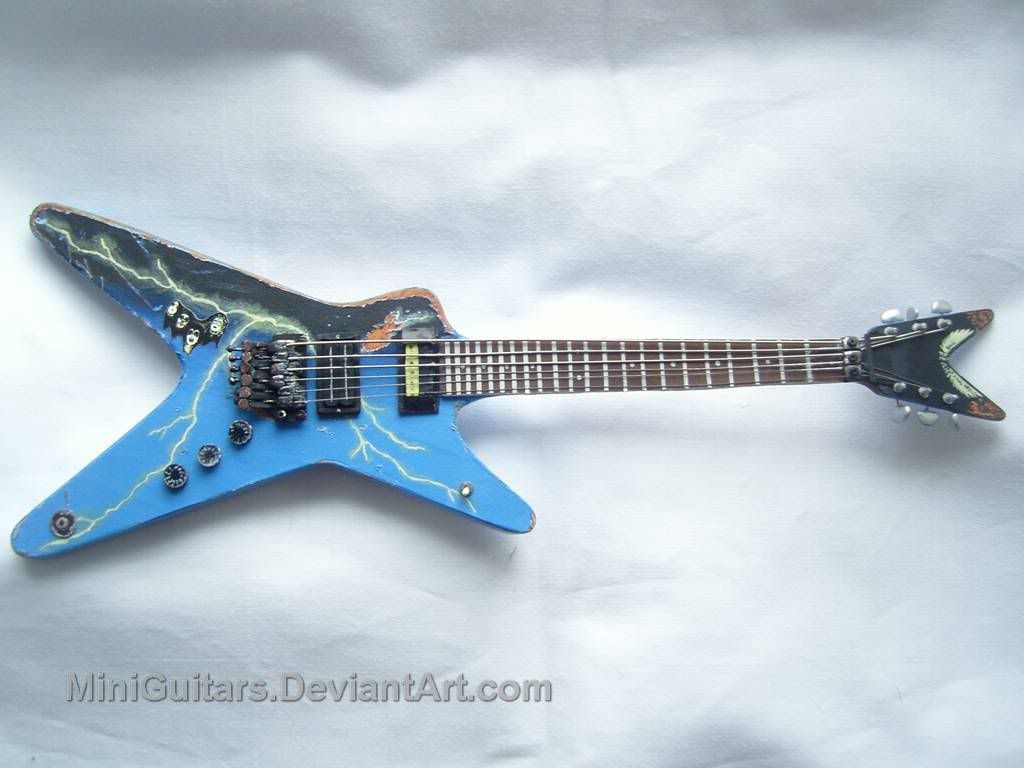 full front
full back
floyd and knobs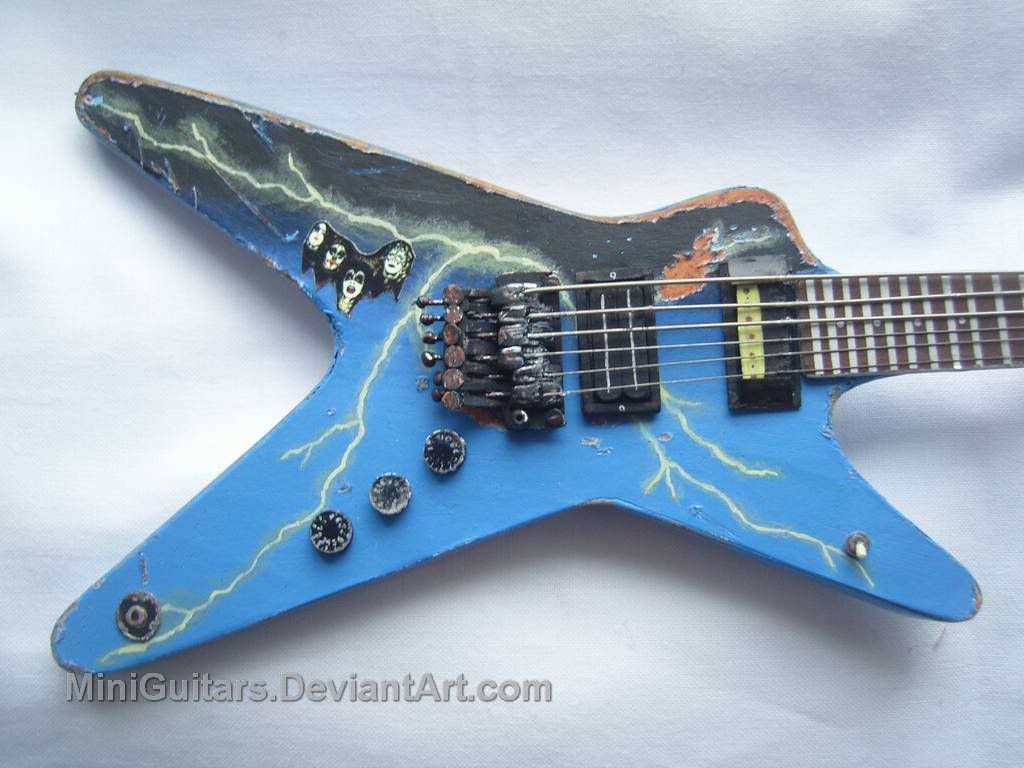 Real strings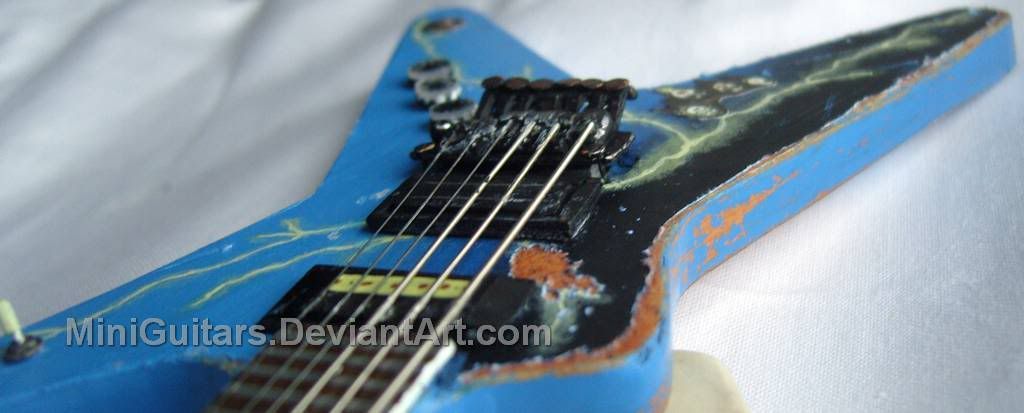 Headstock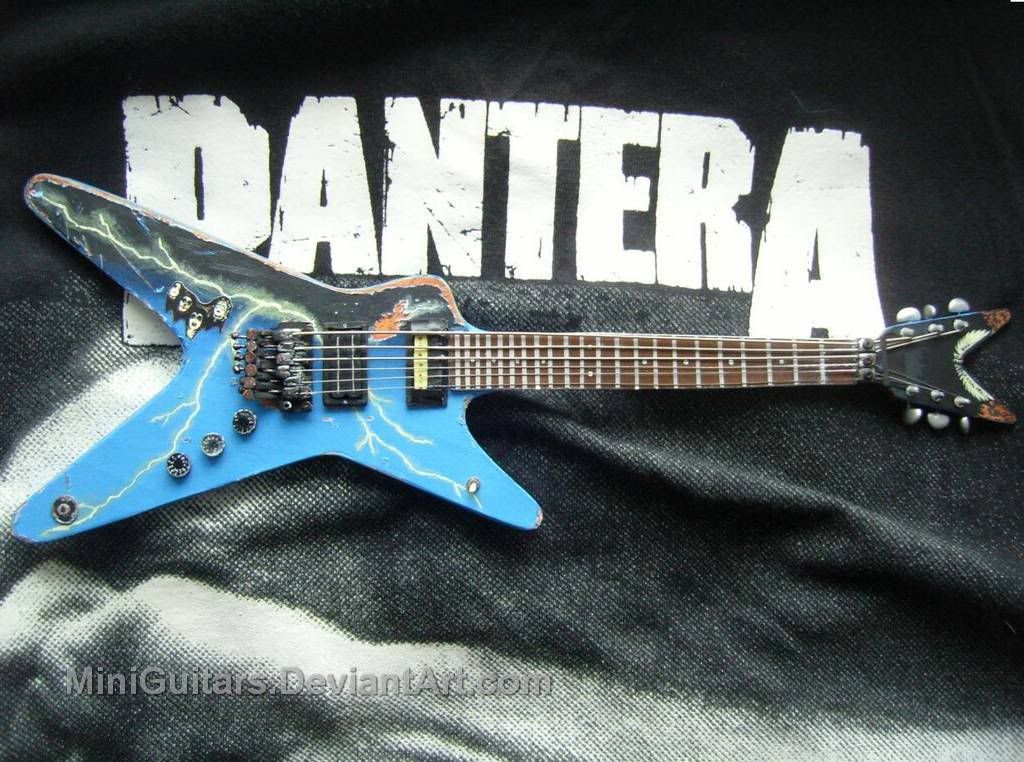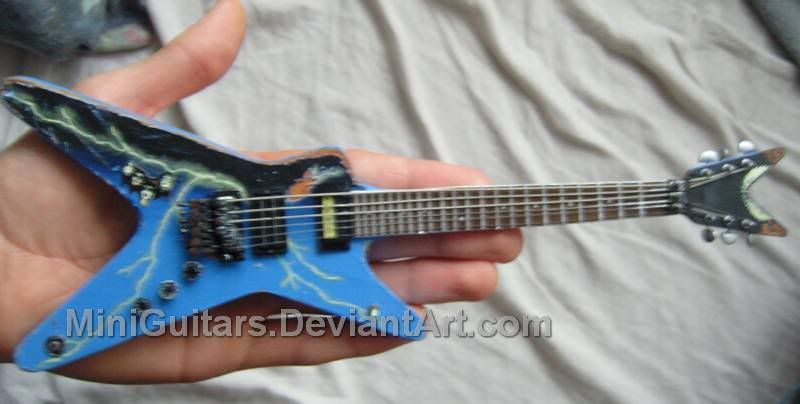 [VIDEO]http://www.youtube.com/watch?v=EzoOJi4ed5M]YouTube - Dimebag Darrell - mini DEAN FROM HELL guitar - Pantera[/VIDEO]
Thank You