These shots really don't come out anywhere NEAR as well as I had hoped. They were all taken with my old Canon SLR (not DSLR) using Kodak Gold 200 film with a cheap-ish Canon 35-200mm (not an ultrasonic) and to be honest, i introduced too many variables. Exposure time vs. shutter speed was a constant experiment all day and of course its film so I couldn't check results on a wee screen. My panning wasn't really up to scratch either - most of these cars were never going slower than 50mph in these shots.
These are scans of the pictures, so bear in mind the photos aren't this grainy.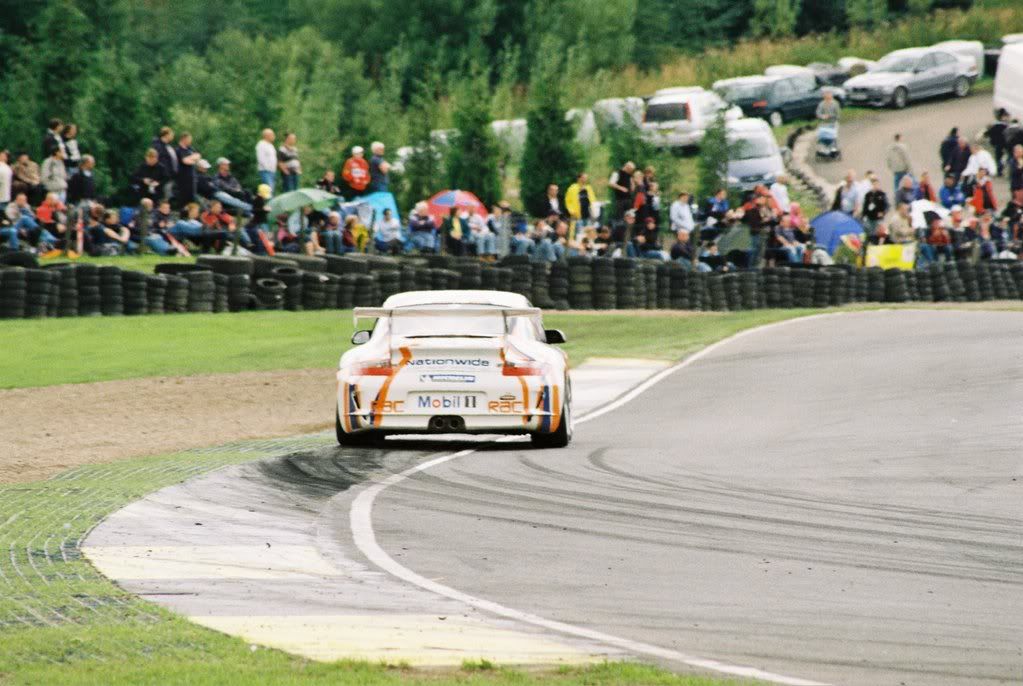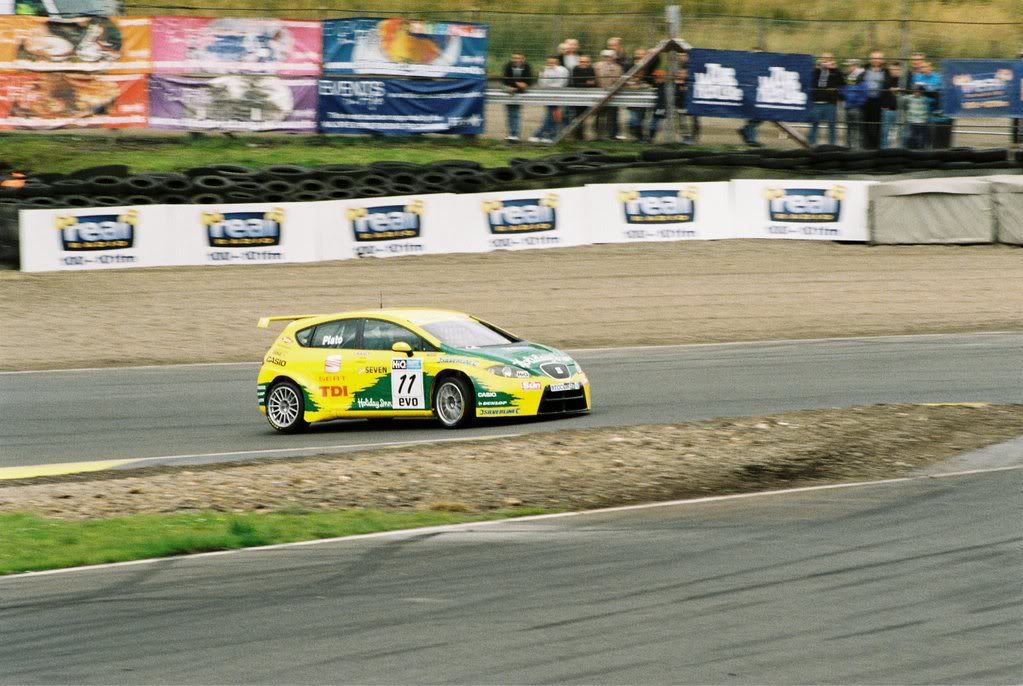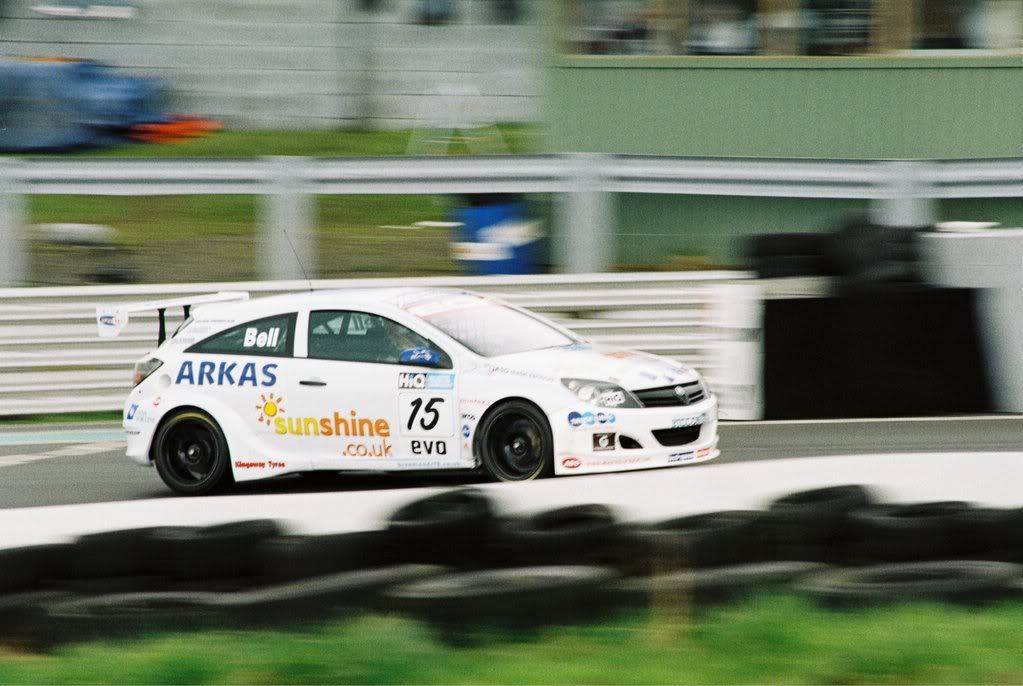 Really proud of this photo, but down the main straight these cars are hitting 160MPH, and this was maximum zoom on my insignificant lens - no way I was gonna keep it in frame.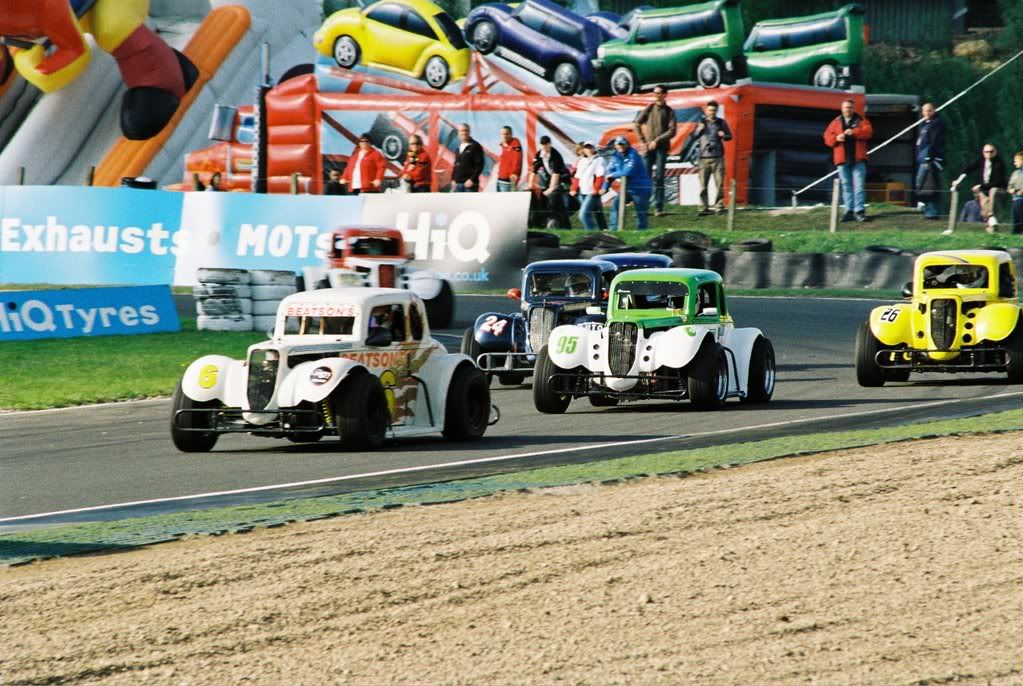 Really like this shot: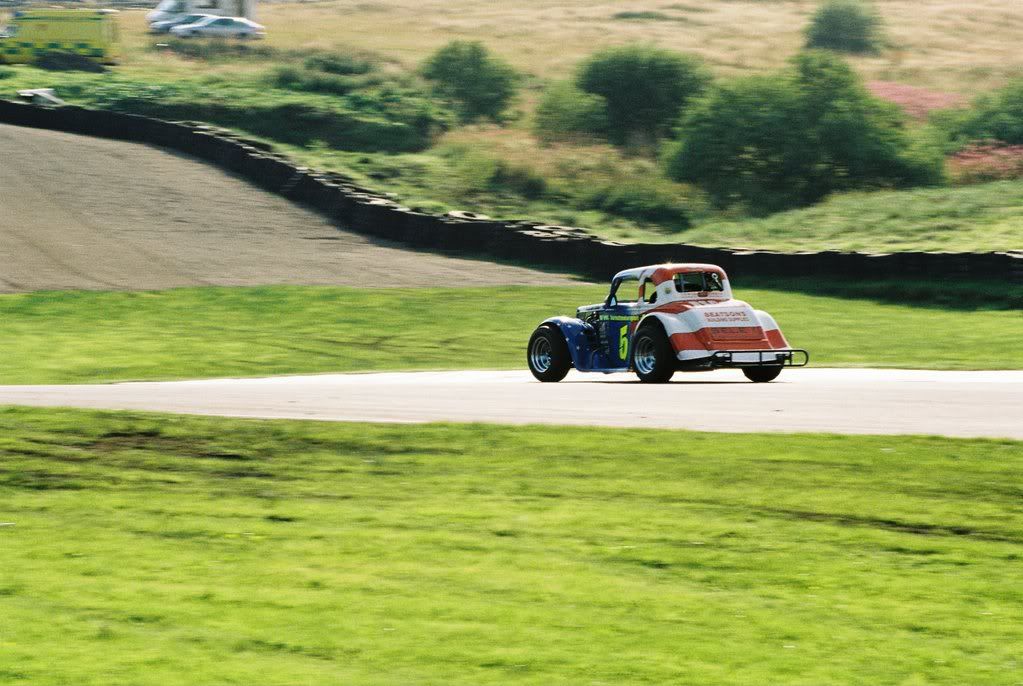 "Gotta use up the end of the film"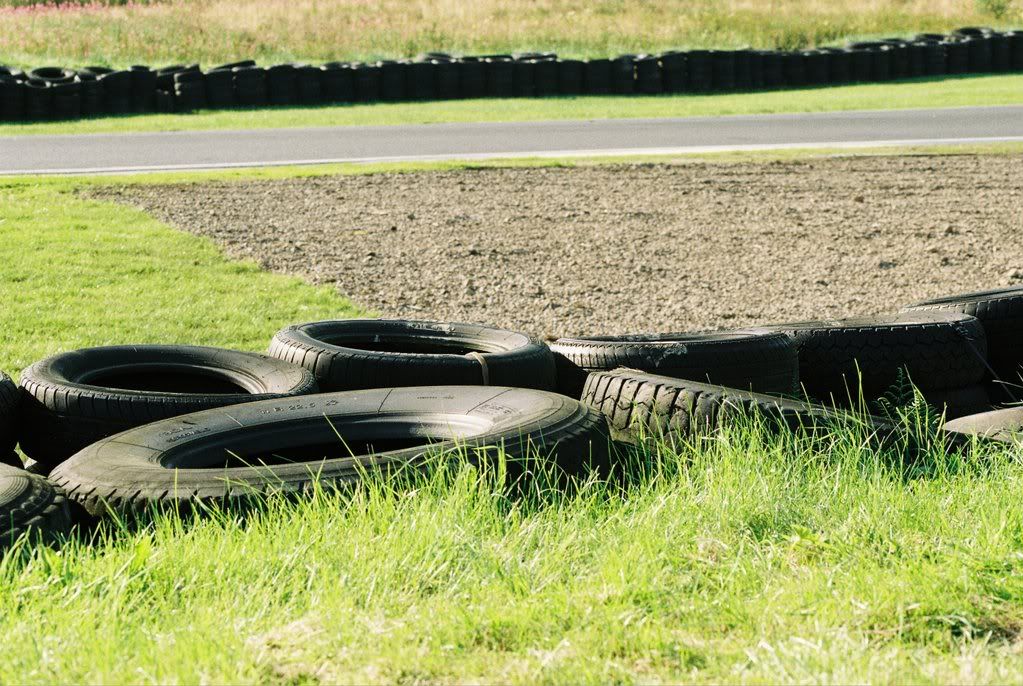 None of the images have been cropped or editted anyway, so you're seeing the ugly truth of my photography skills.
So, things learnt:
1.Take a longer, better lens next time.
2.Pan properly.
3.Use digital?
4.Don't take photos when cars are at the apex of the corner; there isn't enough momentum evident in the shot.
5.Definitely bring her along again: