Hi guys! Heres a work in progress thread to show what I'm up to. Thanks again to all of you guys and especially Chris for the forum!
Managed to get some more work done - I've got a long work session coming up next week - should have another 3 guitars ready for fretting!
Drilled up Scotts controls and got the basic neck carve down - he's going to come by this week and we'll be settling on the shape of the neck.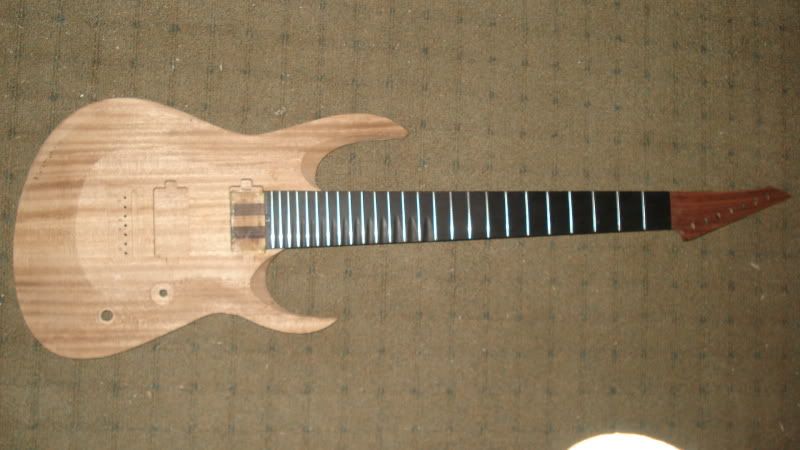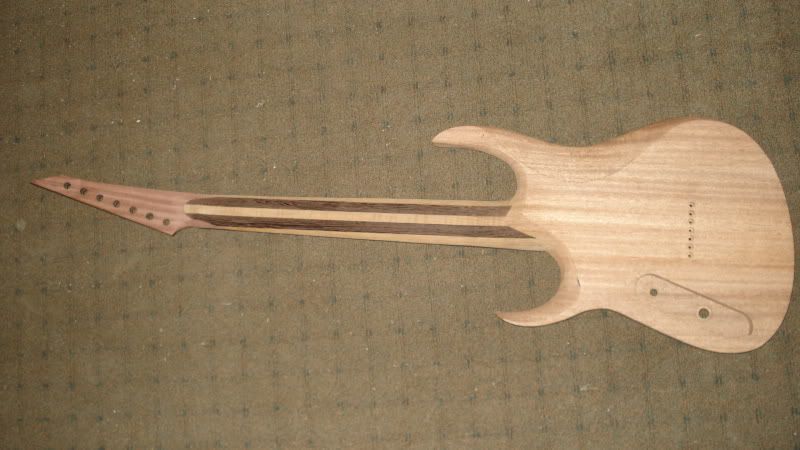 Got Eran Segal's (Aborted) controls drilled up too. Tried to get a decent shot of hte figure in the wood - hopefully when i get the black dye on it and clear coat it it will pop.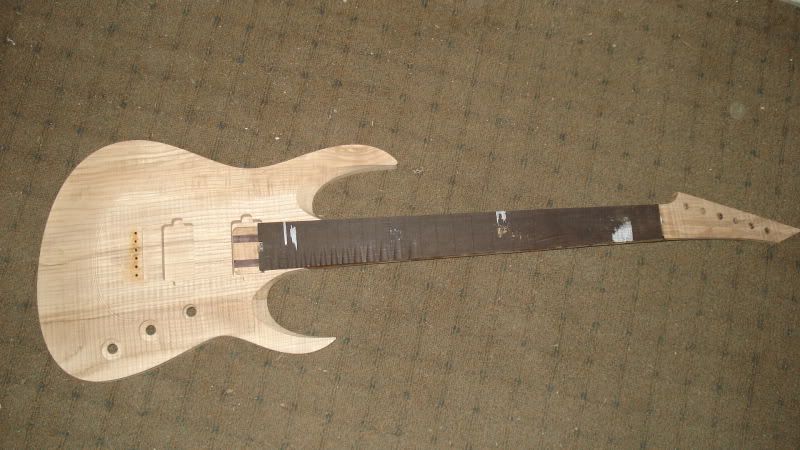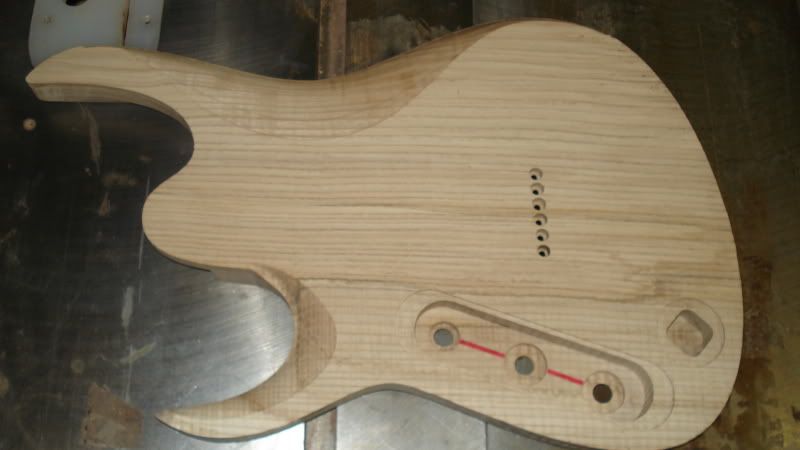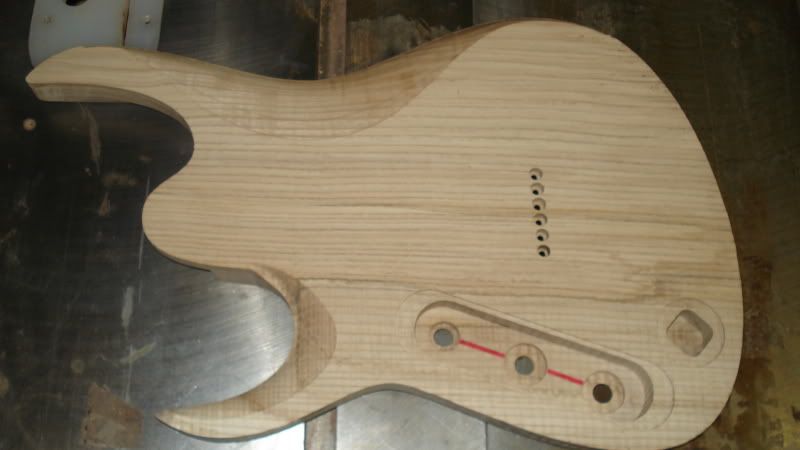 Nick and Eran's bodies - grain came up pretty cool here.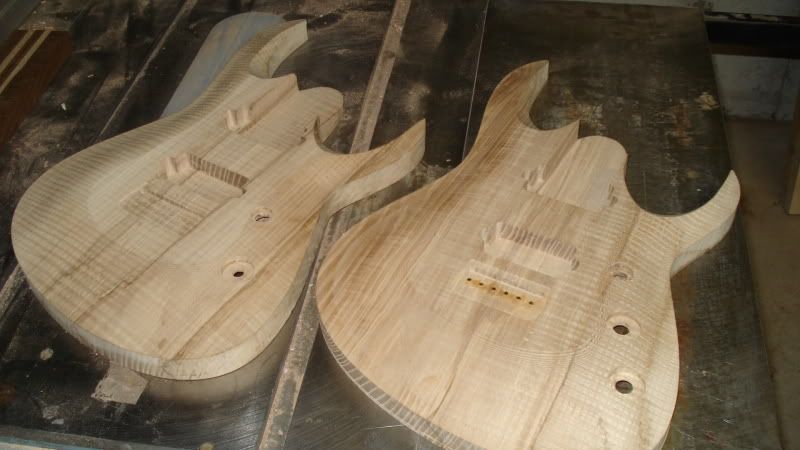 An ash 6 we started because the blank came up a little short for an 8 and it was already on the CNC table.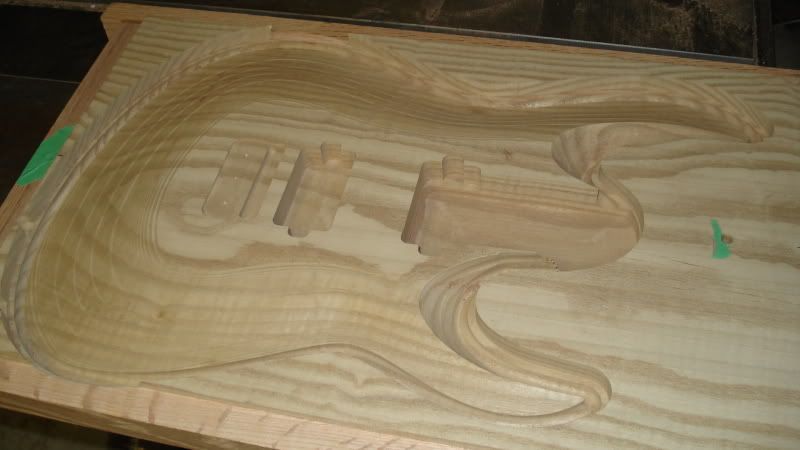 Mike's SLx6 body - one of the cutters chipped so we're just getting a new one before continuing...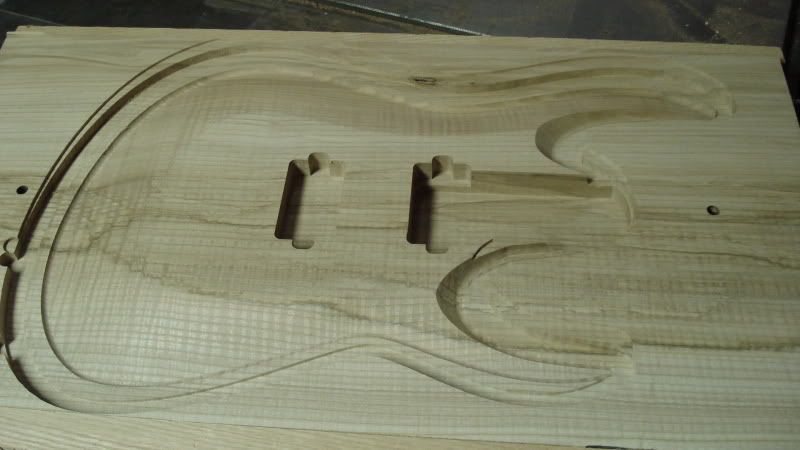 Prydogga's top carve all done.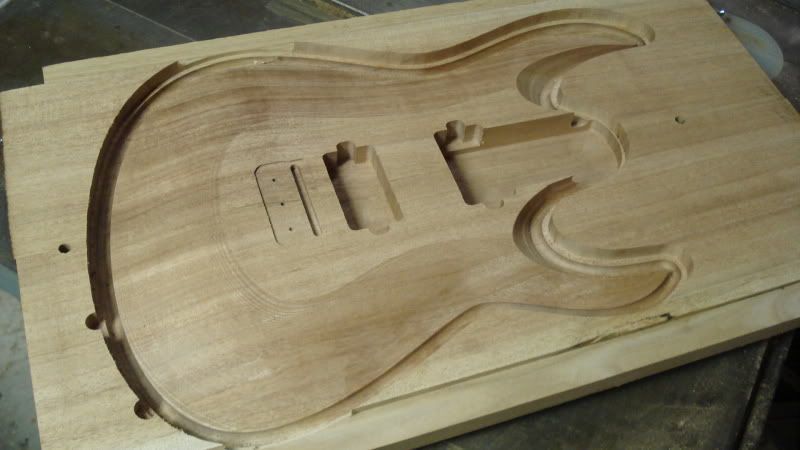 Nick's new neck - it was midnight so i didn't get to fire up the router and get the headstock fully shaped.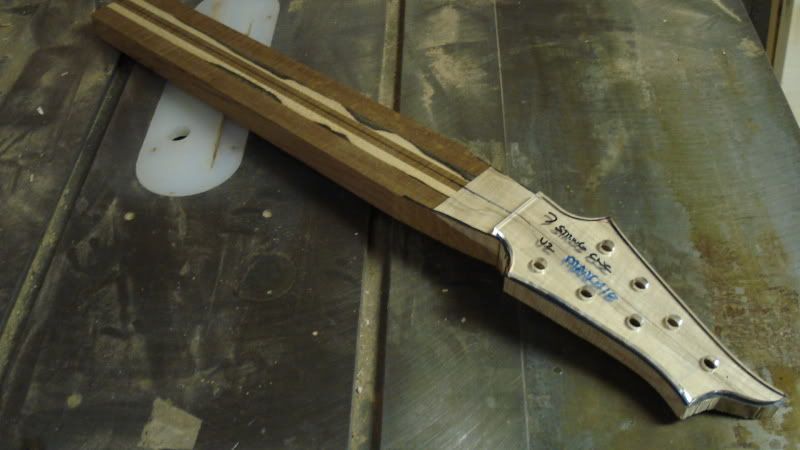 The roasted maple on this one is super dark - it's going to look killer.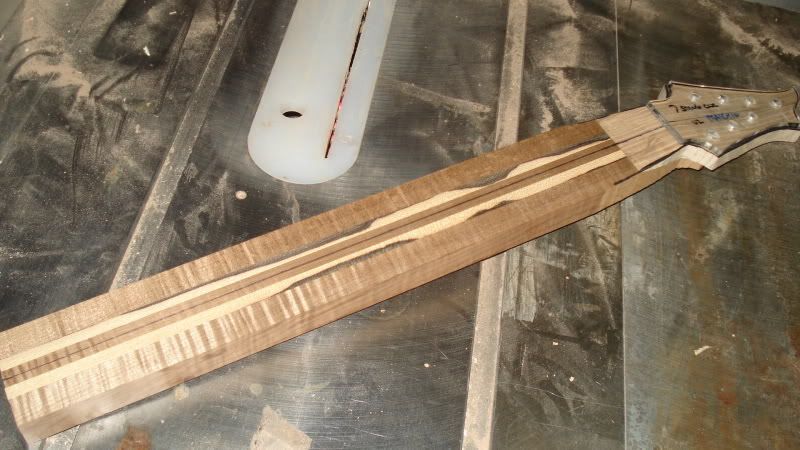 More thru the week!