So, I thought I'd post about this game, cos I want to be special like everyone else
Anyway, before last night, I couldn't get on with this game. The handling was mental, no matter what you did, the car would start spinning, even on straights, halfway through them when you hadn't touched the steering.
However, they've done an update of it recently, and I've changed a few of the handling characteristics, and ended up spending about 4 hours on it last night because it's now bloody awesome
I still prefer Forza, Forza just rocks my world at the moment, but Shift is rather fun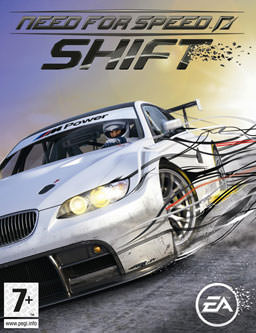 Need for Speed Shift Race Tracks and Cars Announced - Xbox
Thats the list of tracks and cars
[VIDEO]http://www.youtube.com/watch?v=-1XGBGEMo7A]YouTube - Need for Speed: Shift SPA Track Video[/VIDEO]
Like I say, I prefer Forza, but its definitely something nice to have in the collection, plus it has Spa and Brands Hatch (two circuits which I love and have visited), and it has some interesting race modes and levelling features.