Here is my home office. I'm currently developing new datasets from home, so I will be here for the next few weeks instead of the office.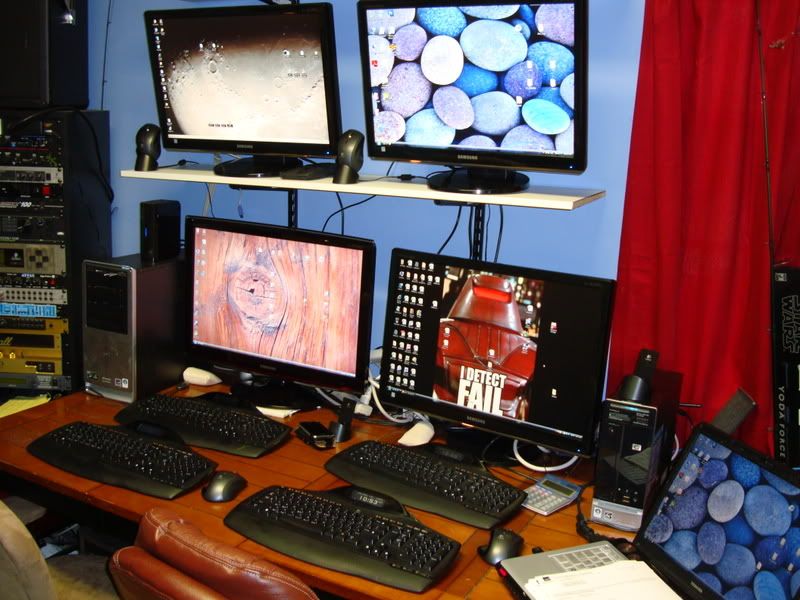 Here is my printer/fax/copy thing. Don't all home hallways have network productivity centers?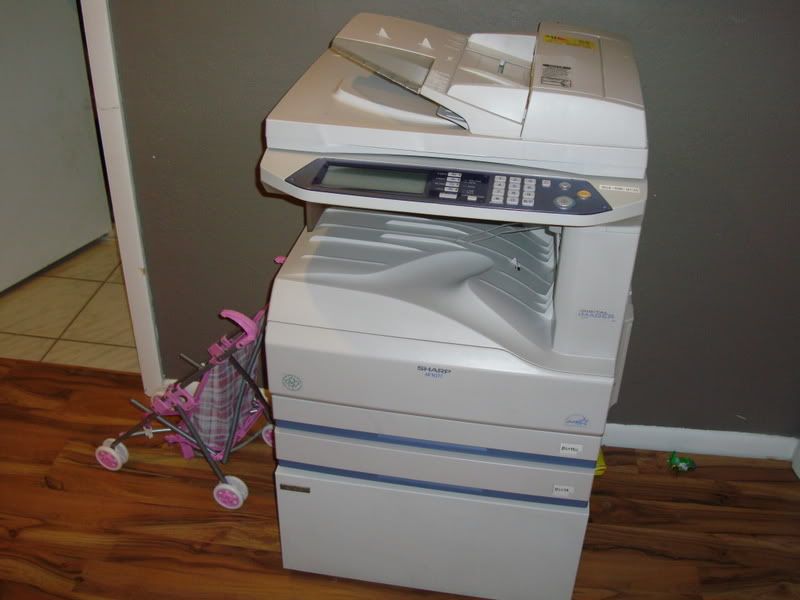 Note that my guitar rig is in the same room, should SQL piss me off and I need to apply
in retaliation.