So where in the hell is the RAM?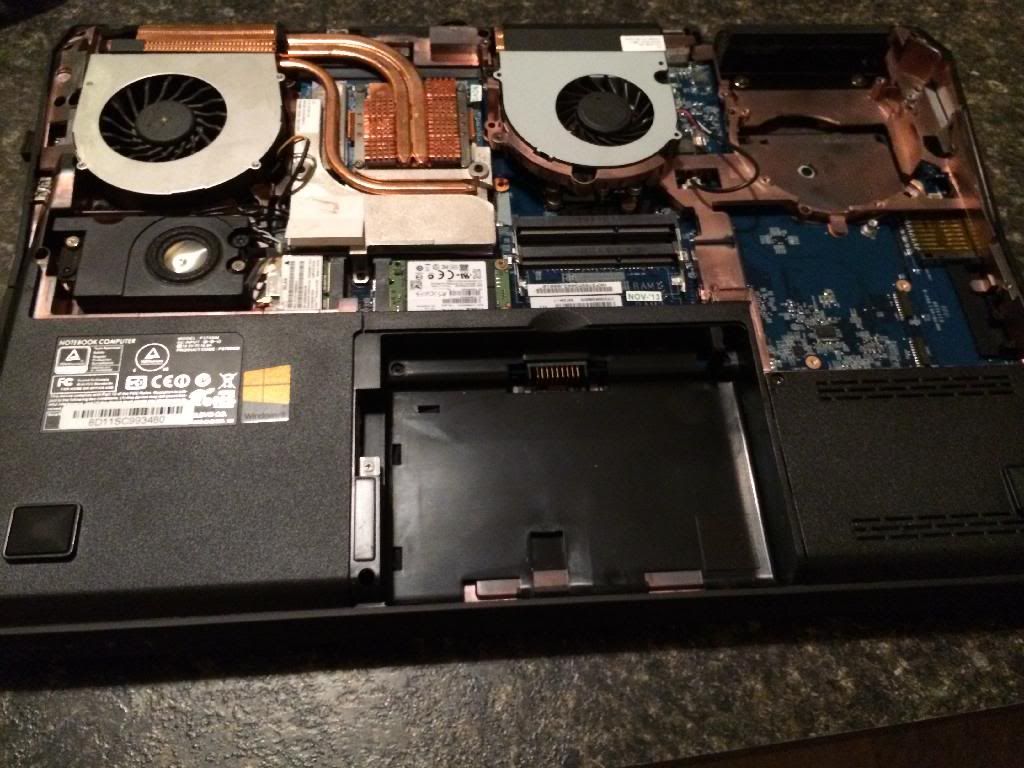 There are two extra slots in the middle, and that's actually what I'm interested in, because I'm going to put two more 8 gig sticks in there. Which led me on the hunt for the other two slots, which I cannot find anywhere. Also, this computer has two mSATA 240 gig drives, but I can only find one of those, and it's just to the left of the empty RAM slots, so I have no clue where they hid all of this fun stuff.
It's a Sager 9380-S if that helps. I can't find anything about it.