I've had one of these in mind for months now, and Henry's just had a sale for $1149 for the body, which is cheaper than ordering online, and about the same price as the US (assuming I could smuggle it over the border without paying import fees).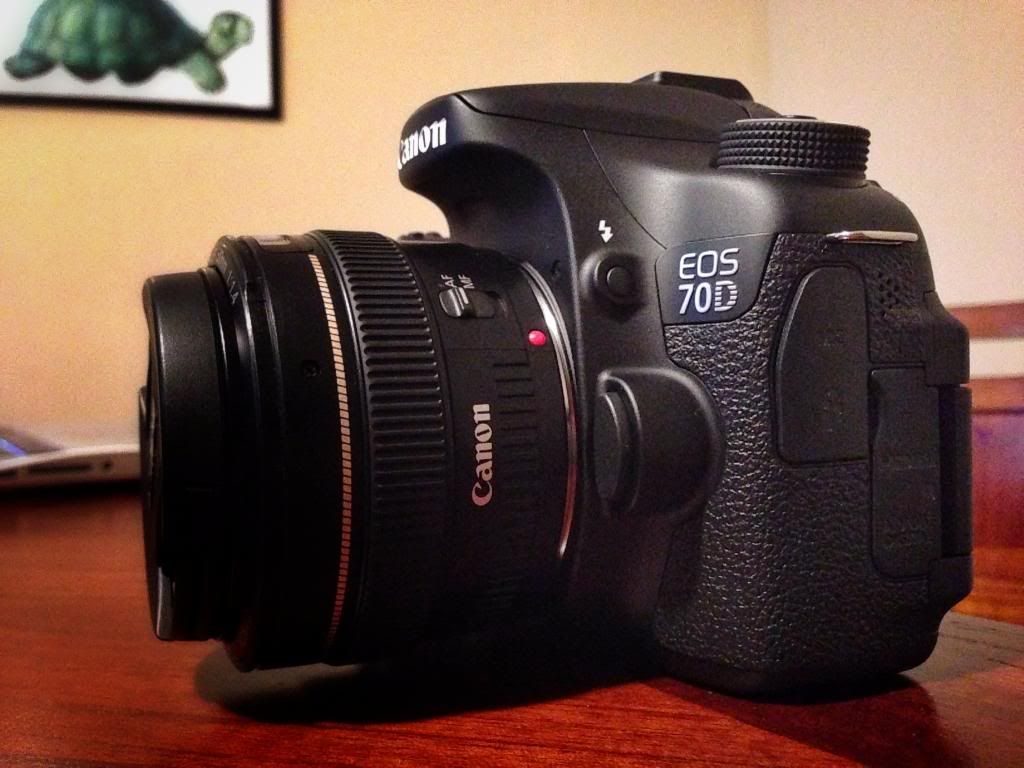 It feels so much better in my hands. I like the extra heft and room it has, and it's a lot grippier. The big things I wanted from it were the extra size and physical buttons, the Custom Mode on the dial, faster and more reliable autofocus, and the extra two stops of ISO in case I need them.
I kept the screen off 95% of the time on the Rebel to save the battery, so I'm glad this one has the top LCD so I can still keep an eye on my settings. And it's backlit.
As much as I didn't think it would be necessary, I really like the touchscreen on Dawn's SL1/100D for pinching and zooming to check photos, so I'm assuming I'll like it here, too. The WiFi and flippy screen are a bonus.
Here are some crappy pictures comparing it to the T3/1100D. The lighting is brutal because the few windows in our rental face brick walls.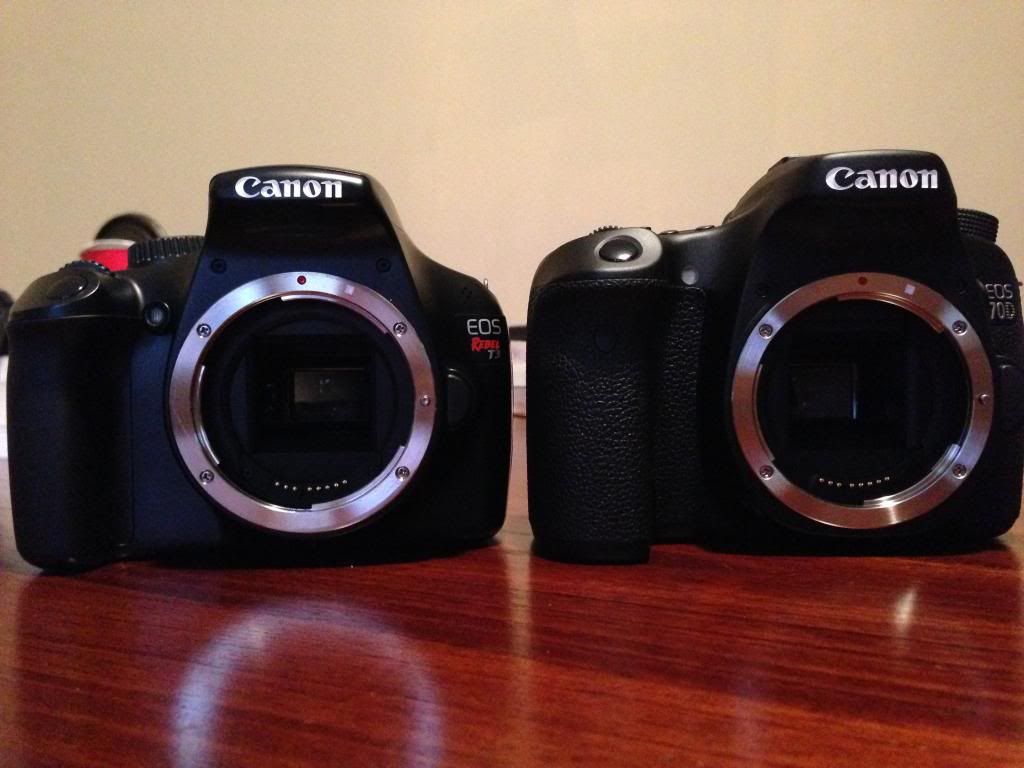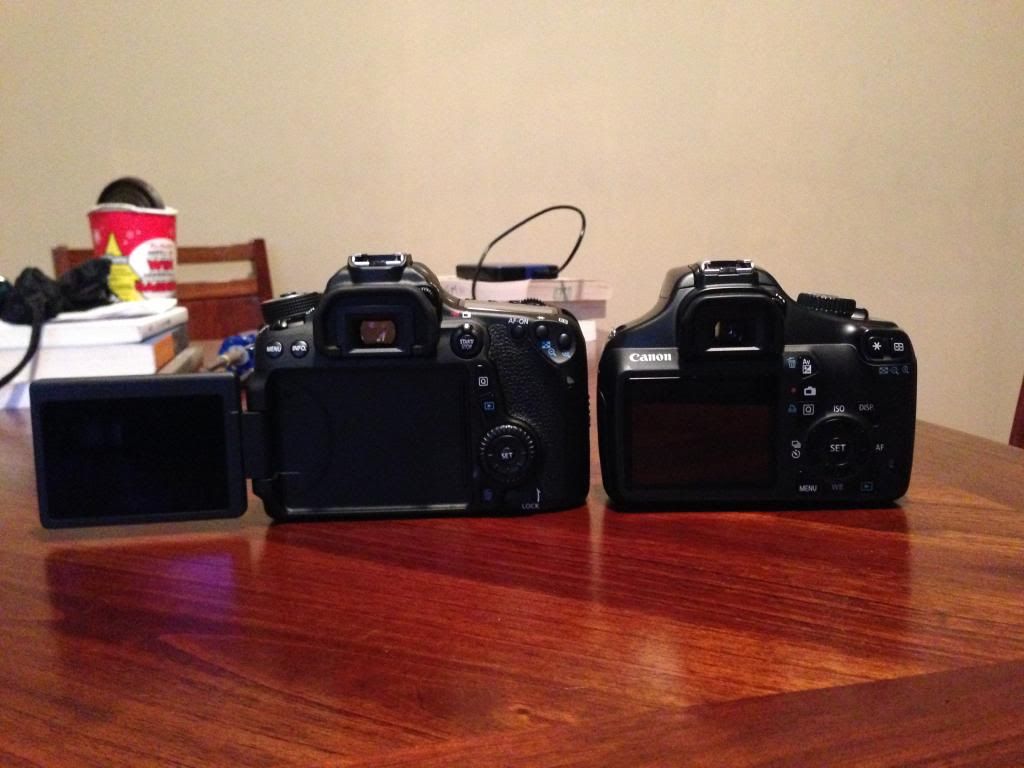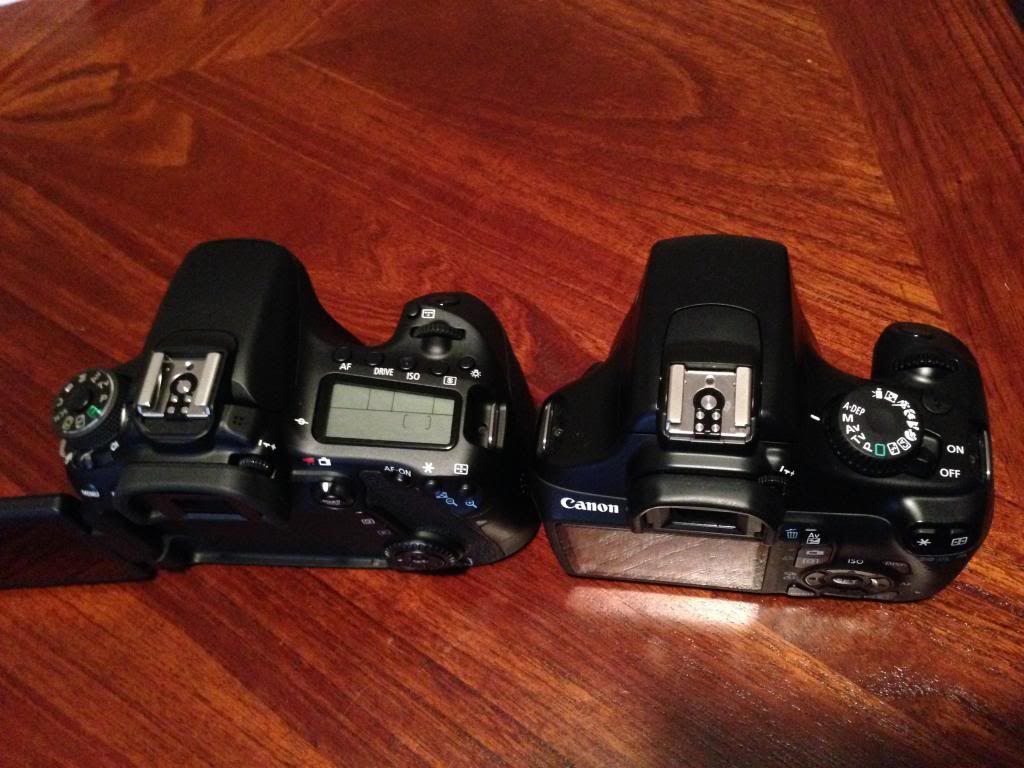 TL;DR: 70D > T3.