Myself and my accomplice, Graham, decided to go to see Paul Gilbert in Dudley (of all places).
Paul is playing the majority of the major boroughs in the UK, except Birmingham...he chose Dudley instead...which, to be frank (whoever he is), is an absolute shit hole but saying that the sound guys did a phenomenal job and it was the clearest show I have ever been to
.
Anyway, here's some pics and shit.
So Graham arrived: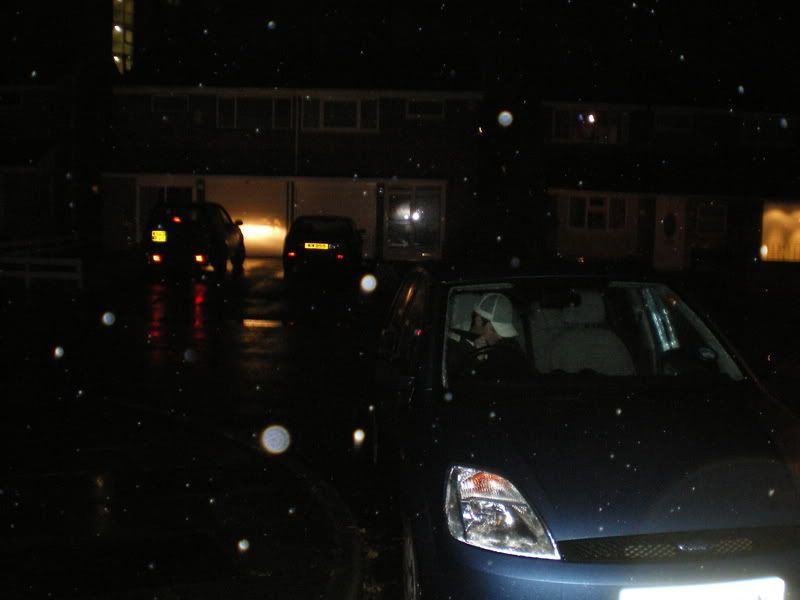 Then reversed: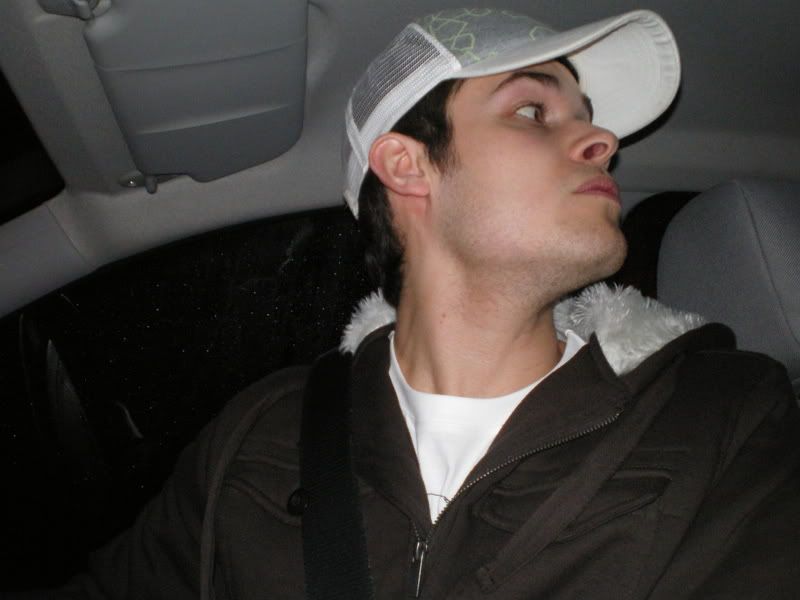 Nothing decent on Kerrang! so we changed radio station to BBC Radio 2 and found this little gem:
[VIDEO]http://www.youtube.com/watch?v=22yUUuOoh4o]YouTube - Get Away Music[/VIDEO]
Paul's Tour bus, we hear the sound check going on..."Burning Organ" is being played and we notice the fire exit is open. We go to take a peek but a roadie closes it
Spoil sport.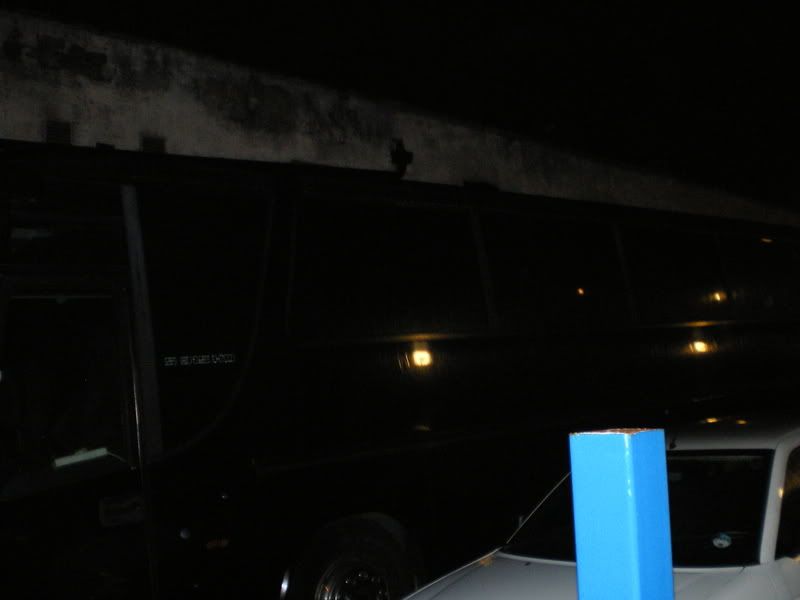 Graham going to the cash point: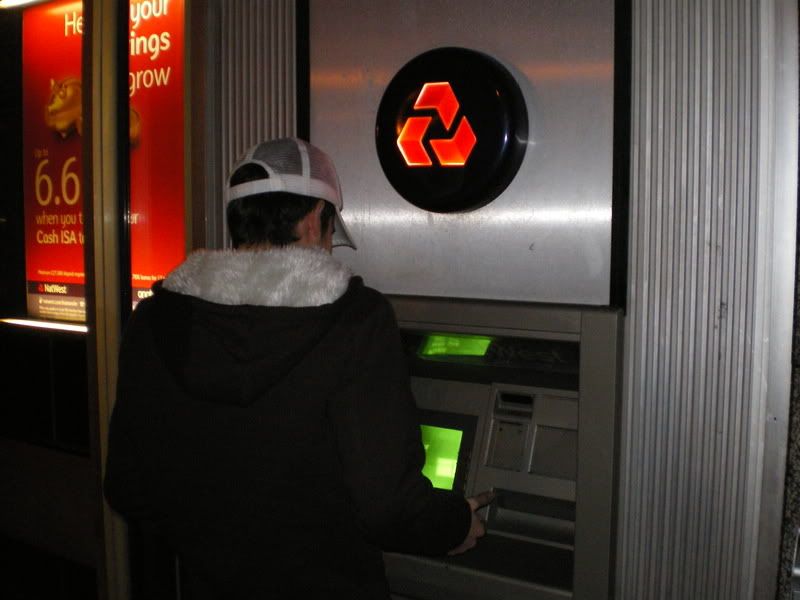 In true English-style, purchasing fish and chips: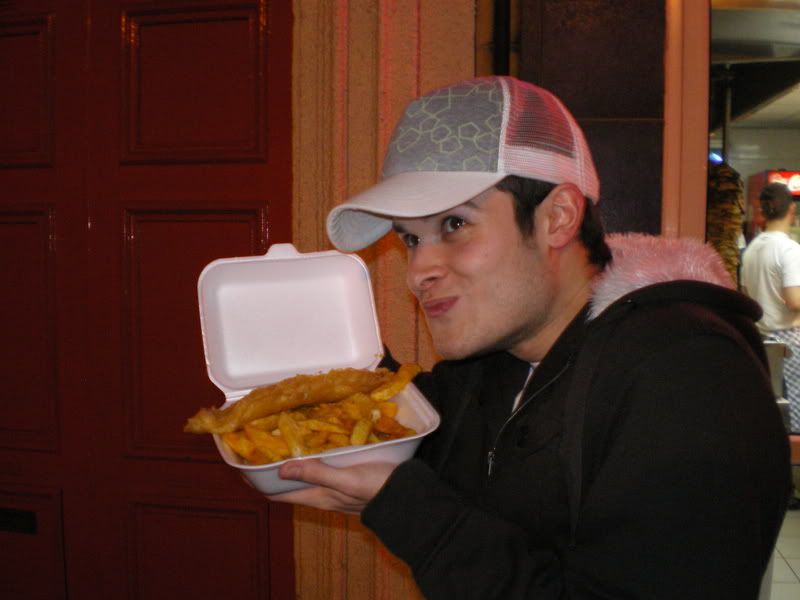 OVENtially, we made our way to the pub (see what I did there?):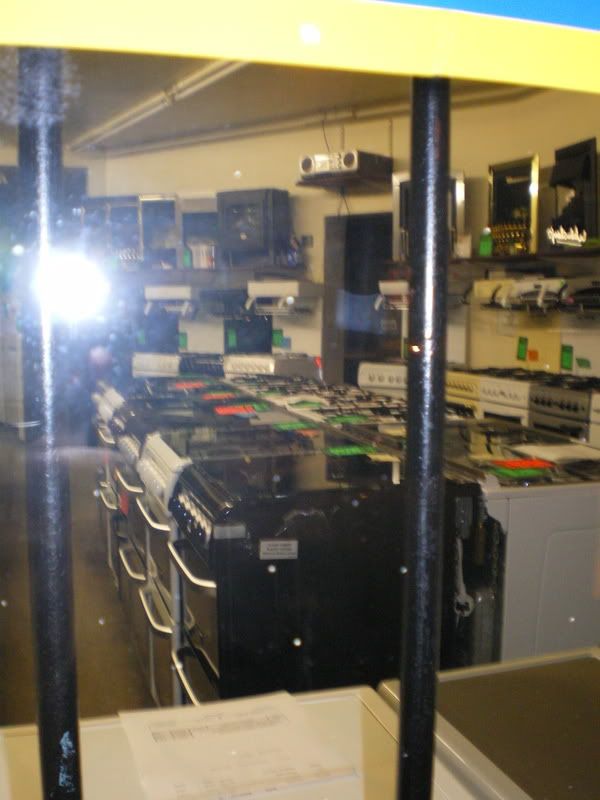 Guinness, looking heavenly: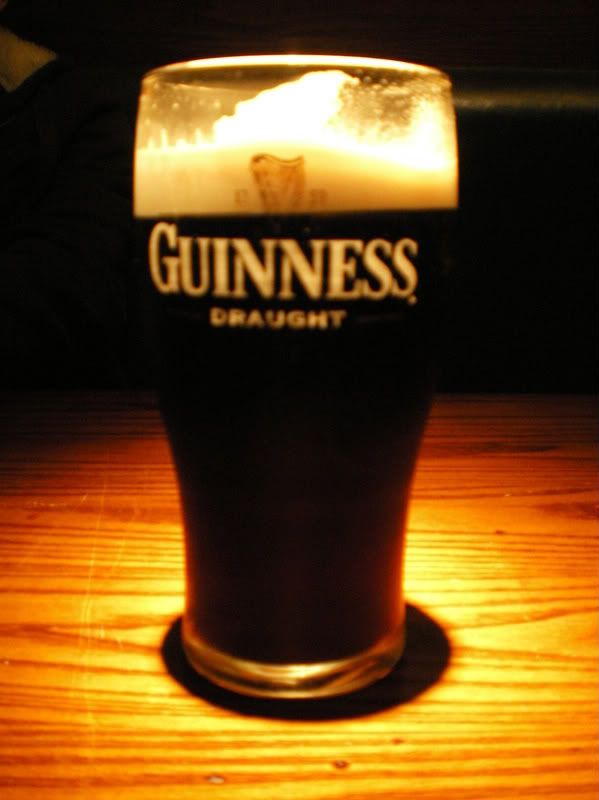 Mixing desk: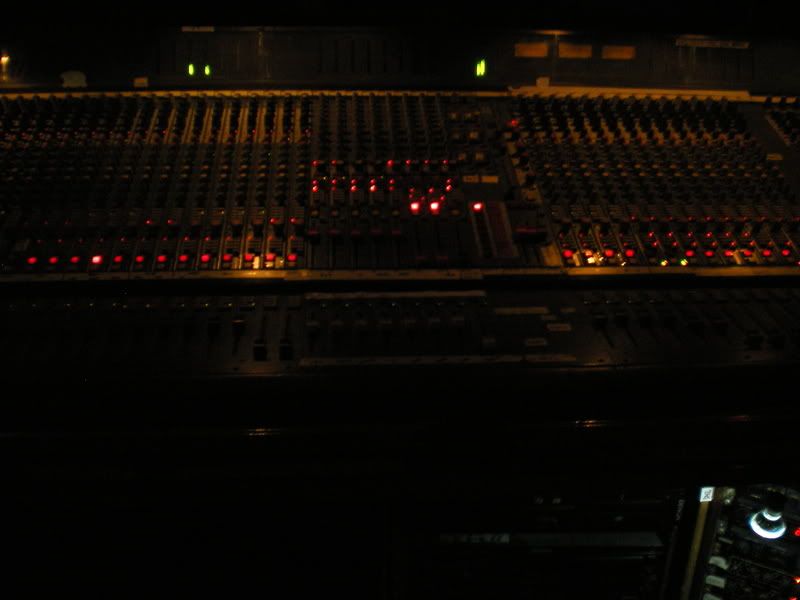 So, after 2 hours of waiting the show begins
: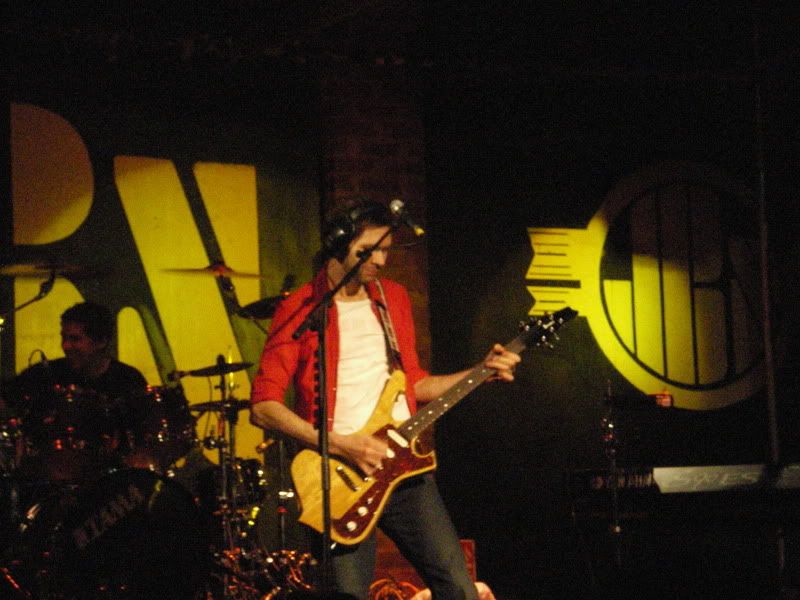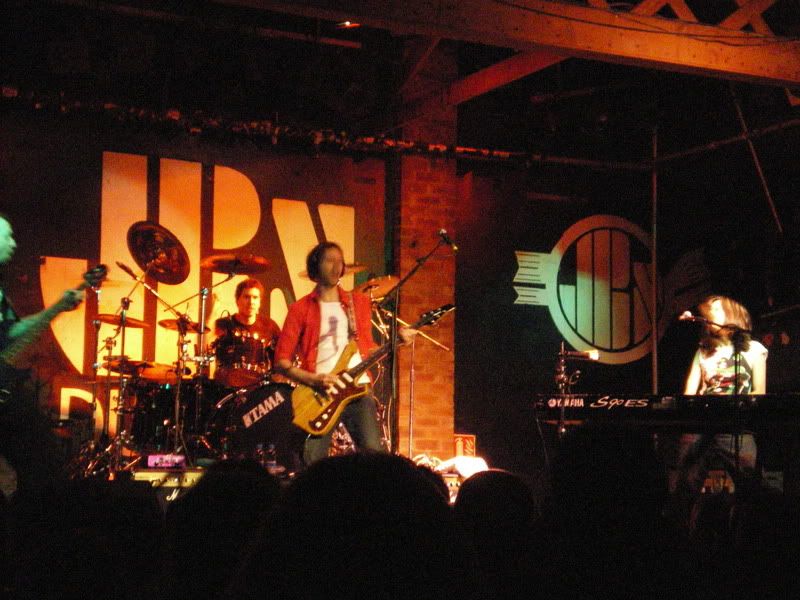 Bass player, and in the background the roadie who shut the door on me as I was peeping into the sound check! Curse him!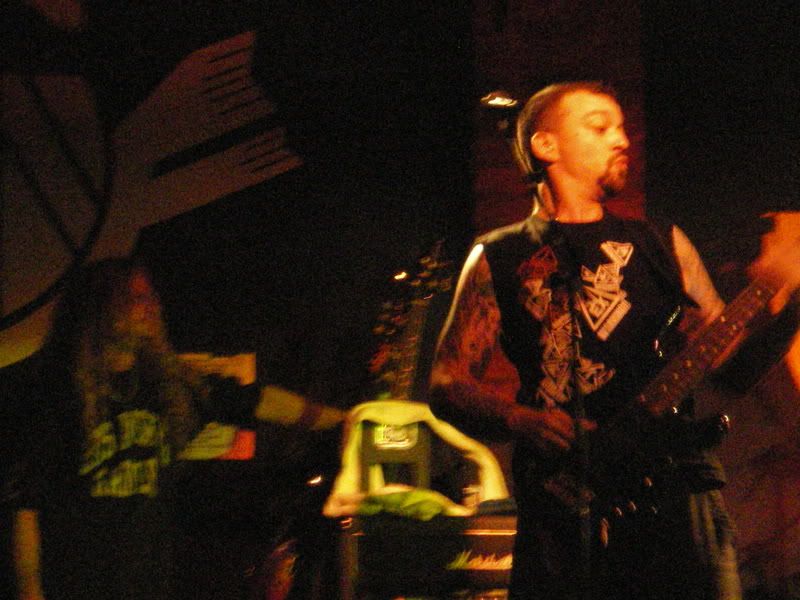 3....
2....
1....
MONTAGE!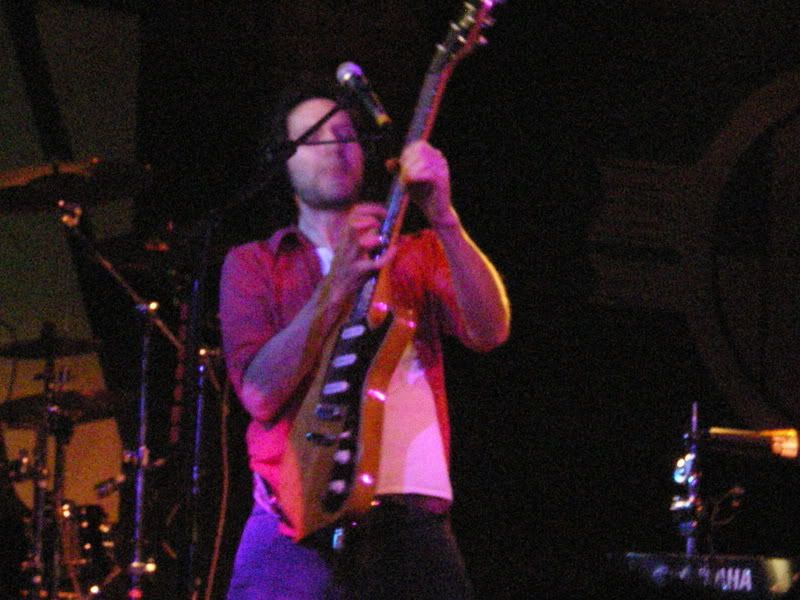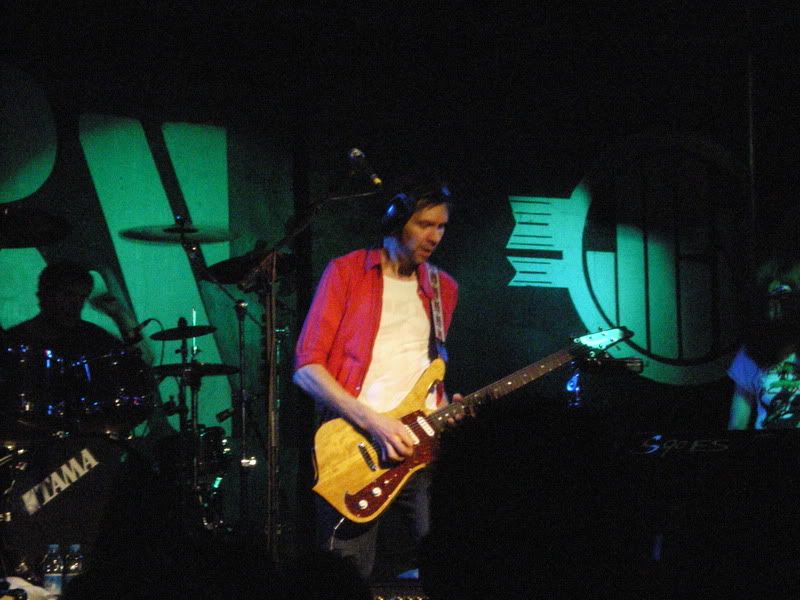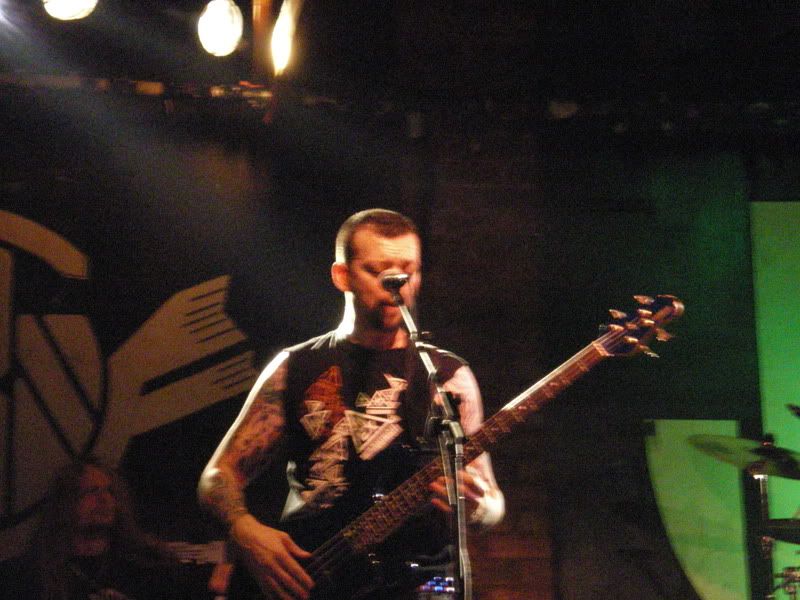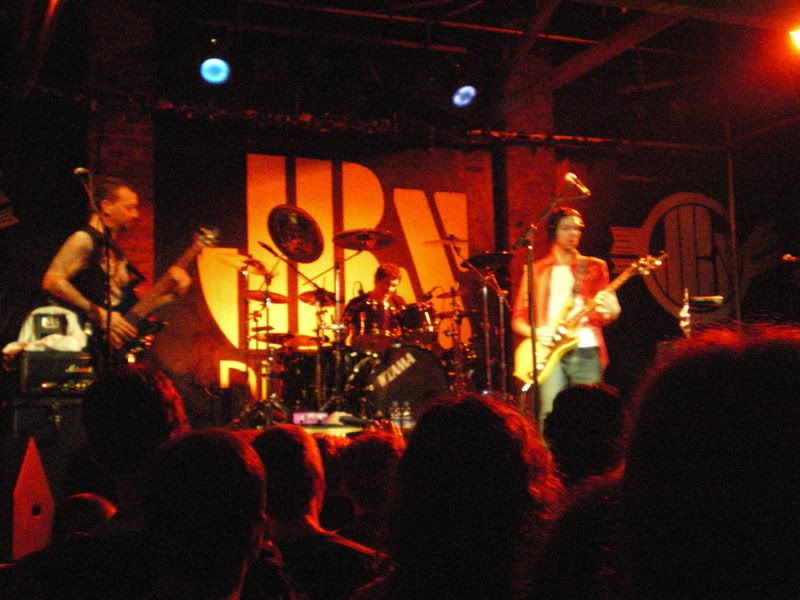 Paul making people wish they were him:
[VIDEO]http://www.youtube.com/watch?v=ImqcGWshthY]YouTube - Paul Gilbert-1 - Dudley 15-11-08[/VIDEO]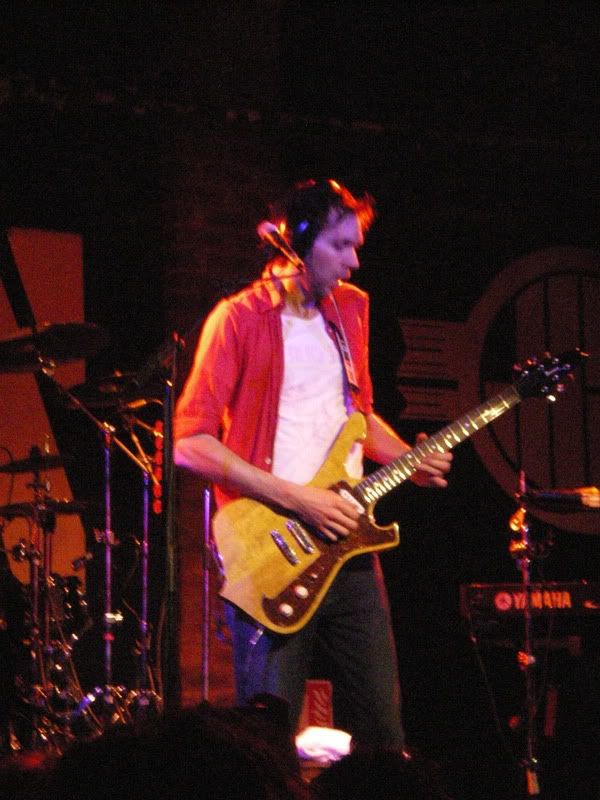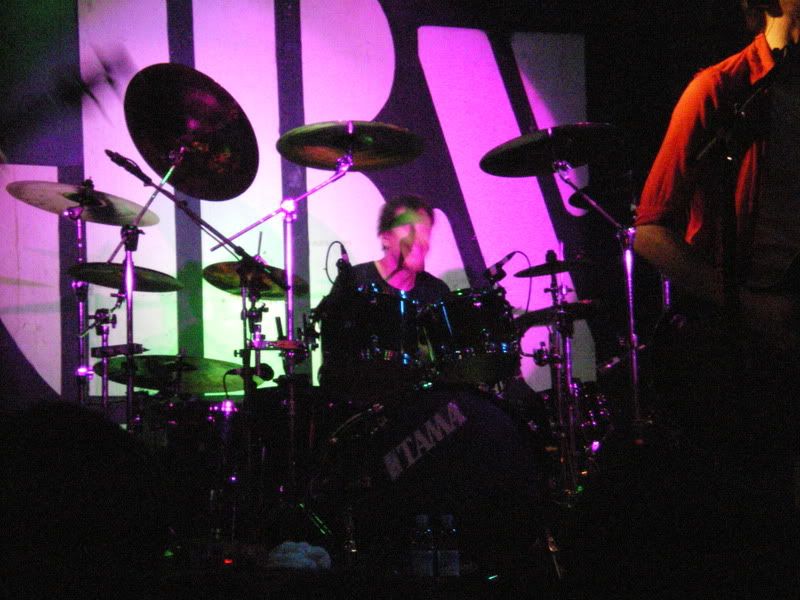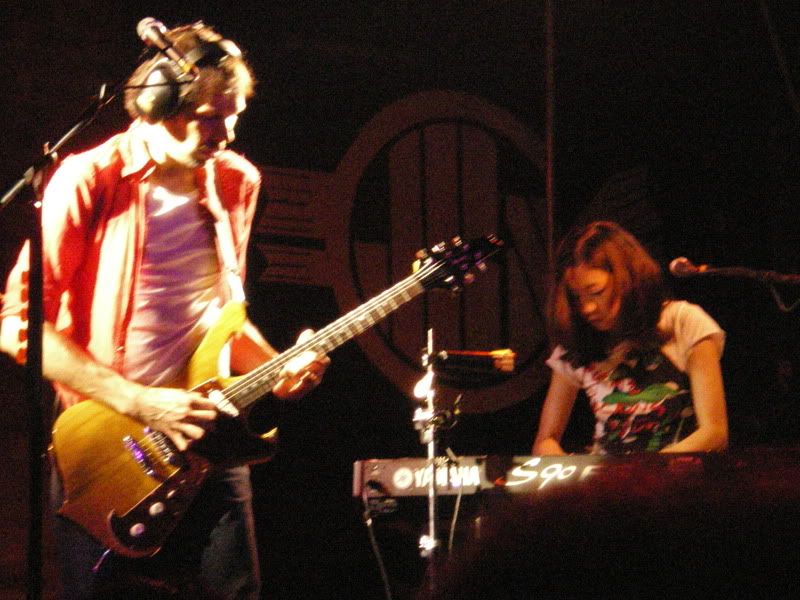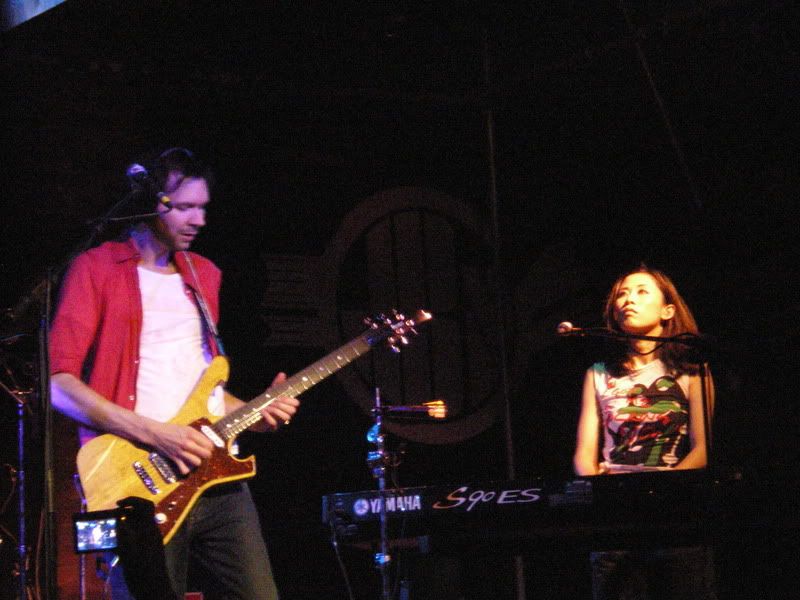 He did a lot of new stuff and some older stuff too, including Viking Kong which I have a near 8 minute video
(but it's like half a gig, too big to upload
I might see about compressing it tomorrow/later today but right now it's 1:30am and I can't be fucked with it)
And "Green-Tinted Sixties Eyes"
[VIDEO]http://www.youtube.com/watch?v=SOzum9zv5x0]YouTube - Paul Gilbert - 15-11-08 - Green Tinted Intro[/VIDEO]
Oh, and Jeff Bowders' drum solo was awesome. I got all of it on video but my camera decided I wasn't doing enough and turned itself off 30 seconds from the end. So I quickly turned it back on and caught the last few seconds of him going mad:
[VIDEO]http://www.youtube.com/watch?v=3uWiuSrIbRk]YouTube - Jeff Bowders - 15-11-08[/VIDEO]
All in all, an awesome show