Yup, this weekend was really badass.
Step 1- Colorado Whiskey!
This stuff is awesome. Extremely smooth without losing any whiskey flavor. Great stuff!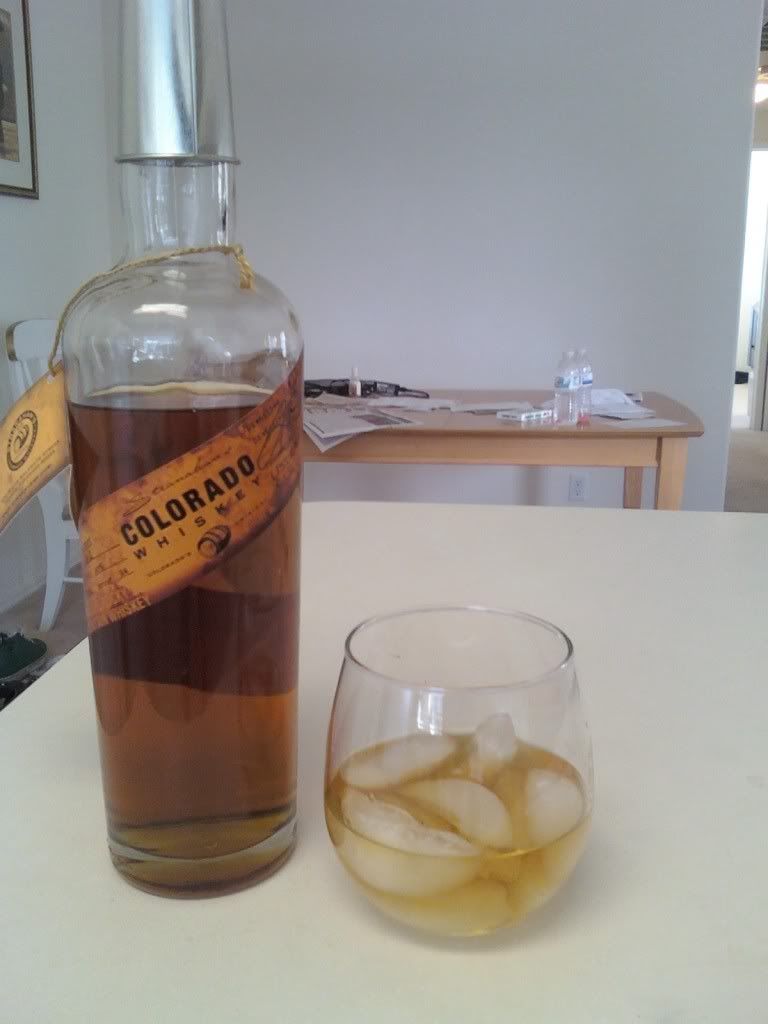 Step 2- Lesson with Tosin Abasi from Animals as Leaders!
This was AWESOME! We went through a lot of the theory and approach that he has to creating music, and then went into detail on how he uses arpeggios in his solos/leads. He was an awesome and humble guy! He then complimented my playing which made me feel all giggly inside
He is a MONSTER player too, obviously!
At the end of the lesson I had him sign the back of the control cavity of my RG1527. It is now drying because I put a coat of lacquer over the signature.
He also said he loved the finish on my 1527! For those of you who haven't seen it, it is here:
http://www.metalguitarist.org/forum/...-refinish.html
Step 3- Animals as Leaders show.
This was awesome. They played so cleanly, and the tone through the Axe Fx direct to FOH was just outstanding. Very crisp clear low end with tons of balls.
Gots me a couple shirts too!
Step 4- Band practice today!
I am really stoked about this because today we are starting to rehearse a new song that I wrote a while ago! Its got some pretty cool riffs, here's a teaser!:
[VIDEO]http://www.youtube.com/watch?v=c7vXZ3OZWc4&feature=youtube_gdata]YouTube - Combustion Teaser[/VIDEO]
It has been a pretty sweet guitar oriented weekend!