just wondered if any of you might be interested in the following:
'THE WASPKEEPER' LAUNCH PARTY
talanas will be releasing their first full length (featuring guest vocals from jason mendonca of akercocke, adam ever of from great height & JD quintus of the meads of asphodel) through
eulogy media
on april 30th 2011.
we'll be holding a launch party at the london stone pub (almost directly opposite cannon street station, london) on saturday april 30th. the whole place will be booked out and we promise not to be naked.
you can view the event details on facebook
here
.
all are welcome!
T-SHIRT & MERCH OFFER
while stocks last, we're offering the 'reason & abstract' colour t-shirt with a complimentary additional black & white version. there are also some serious savings to be had as a package deal on the 'reason & abstract' EP itself.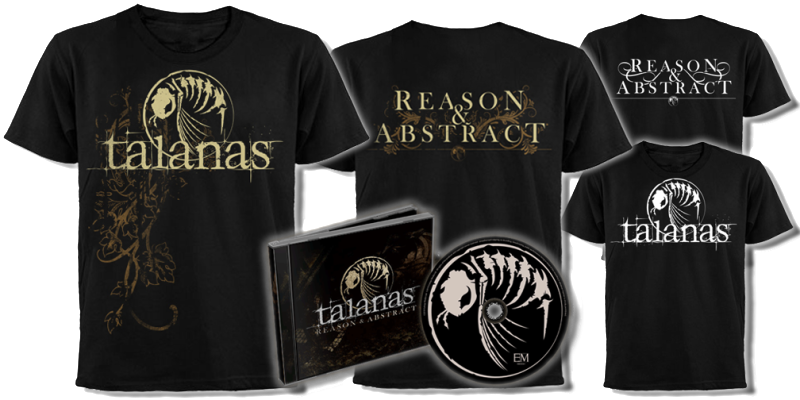 all can be found via the 'shop' section on
www.talanas.org
and just to clarify;
we will gladly ship products to the US and other countries!
as a reminder, here's the lead tune we released from the EP, 'diaphora':
[VIDEO]http://www.youtube.com/watch?v=BnSNoskQw-8]YouTube - TALANAS - 'diaphora' (©2010 Eulogy Media Ltd.)[/VIDEO]
cheers all,
H