Sometimes, rarely, but sometimes, something very cool happens on the internet. This is one of those times:
[VIDEO]http://www.youtube.com/watch?v=eQR2nzu3vkc]YouTube - Zappa Medley From Hell[/VIDEO]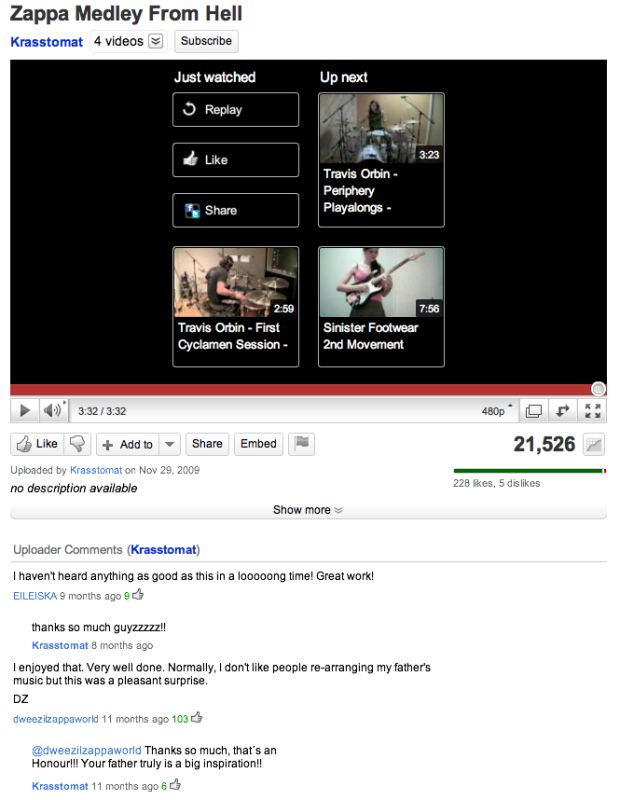 Yep, praise from Dweezil himself. That's pretty fucking cool. And that's the beauty of the internet sometimes. Anyone can jump in and find things and leave comments.