http://www.youtube.com/watch?v=DZvuMpYv_iQ&hd=1
and so, the new album is upon you. a bit like a rash from an expensive moisturiser...
above is the video for our lead track 'antiphon', made by greg barnes of
ClingFilms
featuring UK model
alivya free
.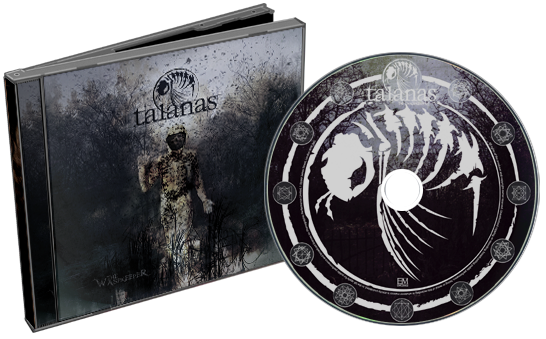 the new album, 'the waspkeeper', is now available on pre-sale from
www.talanas.org
for £10 + P&P. the official release date is april 30th, and we can ship anywhere in the world (our webstore can take international transactions). the pre-sale package comes with a free talanas plectrum & bottle opener.
some interesting details on it are:
- recorded at berry street studio (elton john, barry white, paul young)
- produced by jaime gomez arellano of orgone studios (ulver, ghost, cathedral)
- artwork by matt vickerstaff of darkwave arts (my dying bride, cradle of filth, emperor)
- photography by ross wildish (vampiregenocide on this forum)
- guest vocals from jason mendonca (akercocke), JD quintus (the meads of ashphodel) and adam ever (from great height)
talanas
were voted voted 3rd best unsigned act & 4th best new band in the terrorizer & classic rock present prog magazines' 2010 readers polls respectively and reviews for the album so far have been
pretty bloody good
.
the launch party is to be held in london on saturday april 30th (the day after the royal wedding) and the flyer / details look like this: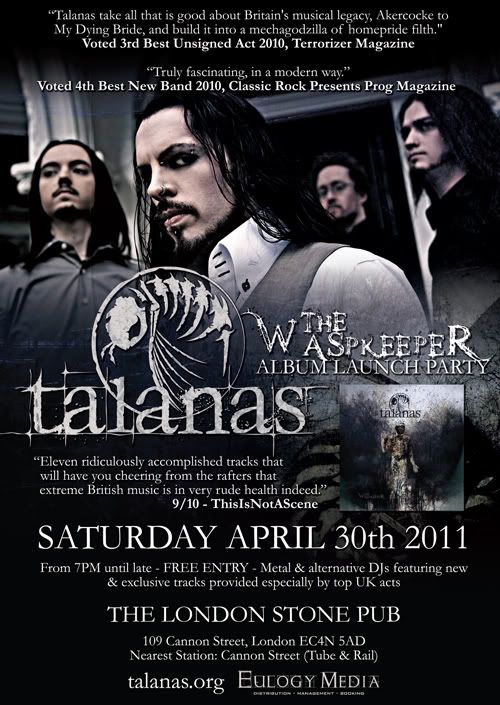 H