I got this in the mail yesterday from Stitch. The Colour Pink is Gay - I/O + a gift from Stitch.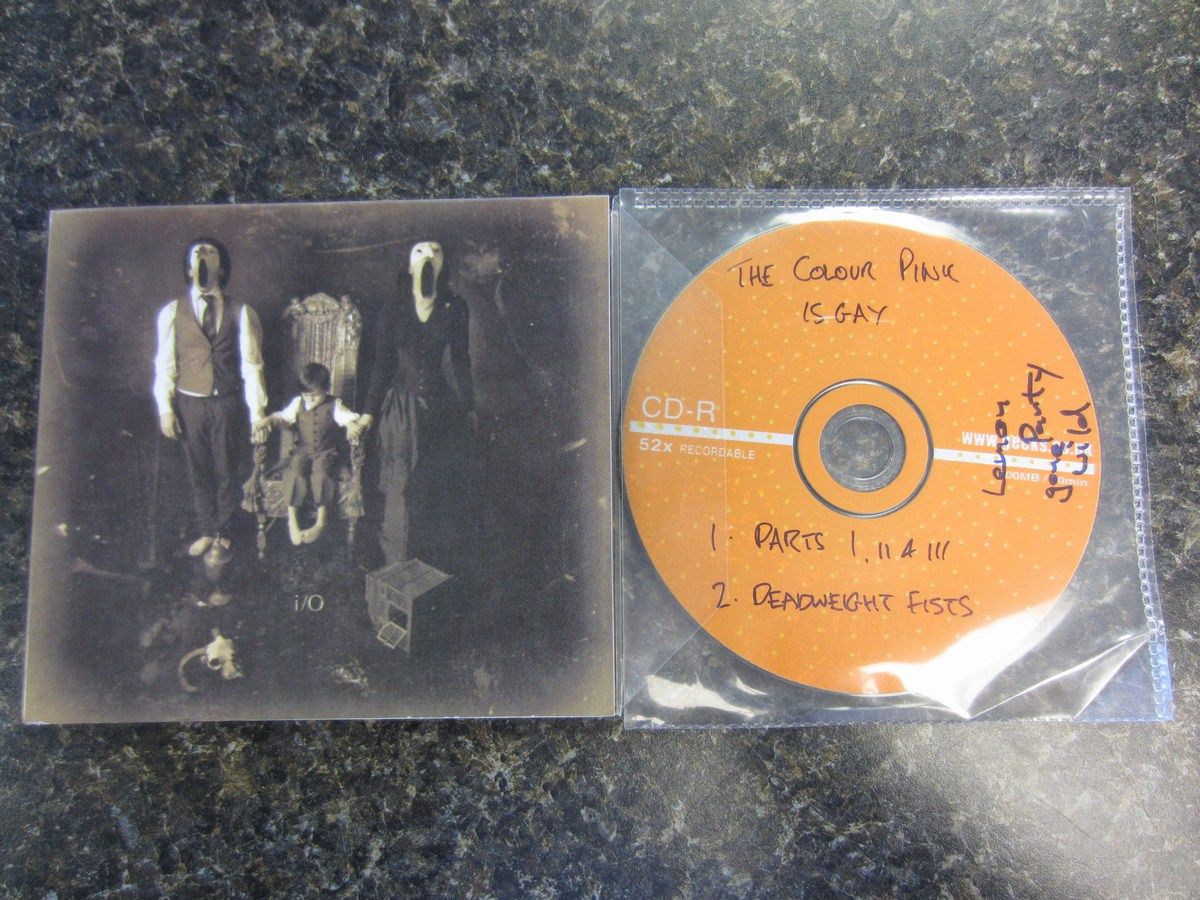 It kicks ass. Angry spastic music fit for scaring children or the elderly. If I had to pick a similar band I'd say Dillinger Escape Plan. The music flies at you in diagonals and you have no idea what is going to happen next. Some fantastic guitar playing on this album and the whole thing is really crushing. There are some beautiful soft interludes in amongst the mayhem that really drive the whole thing home. Very dynamic and I love it, thanks Stitch
.
My only complaint is that I wish it was longer but I can't really complain about that because it's an EP after all. Stitch was nice enough to send me another disk with some demos on it that I haven't had a chance to check out yet but I'm looking forward to it
Lemon Party Gone Wild
.
I had no idea this was even out until the other day. If you like heavy music and would like to support one of the MG family you can check it out here.
The Colour Pink Is Gay