Hello all!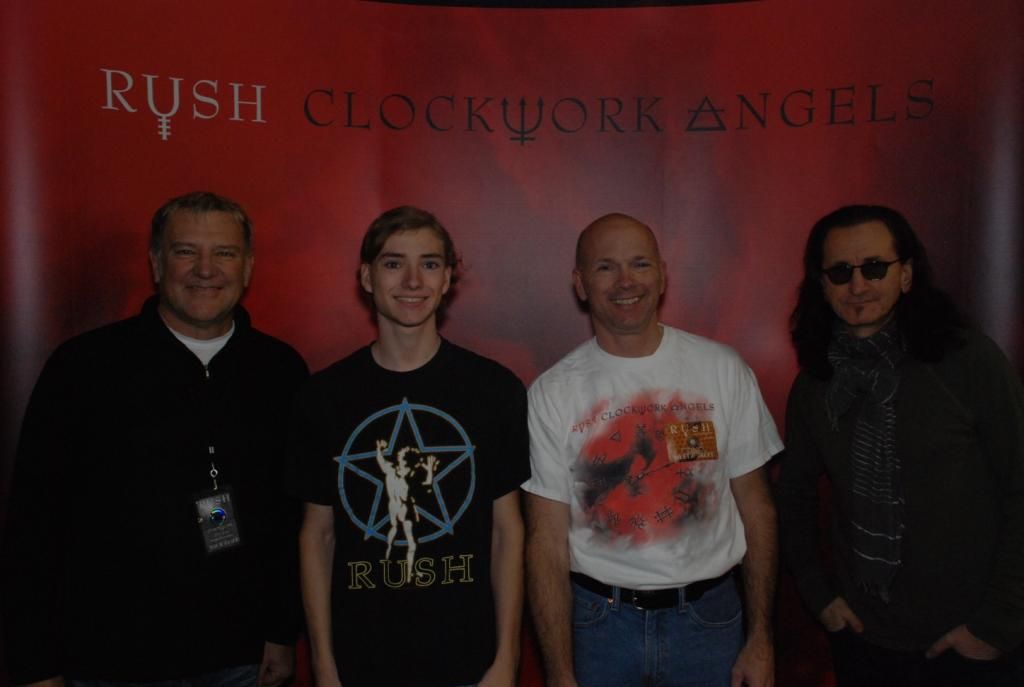 I have just gotten back from seeing one of my favorite bands, Rush, for the first time ever. Needless to say, it was pretty amazing.
My Dad and I won Meet and Greet tickets to meet the band. I will be posting more about all of this tomorrow, but it's late and I just wanted throw all of this out there real quick.
Our Meet and Greet consisted of a quick photograph with Getty and Alex, I managed to sneak in a hand shake and a smile. They seemed pretty enthusiastic that a young kid like myself enjoyed their music.
During the show, I stood in aw. Alex is very versatile in his soloing, Getty's voice is still really solid, and Neil is incredible on drums. From the fireworks to the background images, it was a solid show indeed.
I would love to post more about this, and I will be posting the picture of my Dad and me when I get it tomorrow. It is late however, my girlfriend even fell asleep while I was texting her, so I'll leave the rest for tomorrow. I'll edit this later, but what an incredible night.
http://www.youtube.com/watch?v=bypaUAidpMg
http://www.youtube.com/watch?v=9ZK4rtpwXoI
A good version of the abridged 2112 :
http://www.youtube.com/watch?v=FpIwofB9kvY