Me and my bands other guitarist have to re-record some guitar parts for the new Season's End album.
LOOK AT OUR TOYS!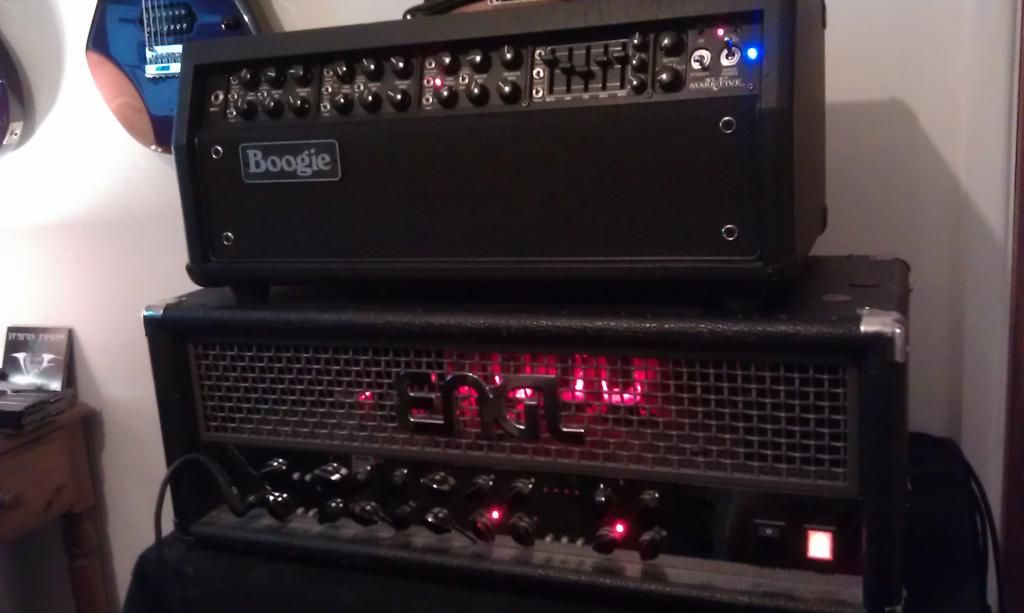 Running into my Engl 4x12 which is buried at the back of my isolation space so couldn't get a picture.
Cannot wait to get this stuff sounding good!