...or whatever the fuck program you use.
I remember we used to have these threads every now and then back on sevenstring.org and also a few times near the beginning of this site, but I don't think I've seen one on here in over a year... Maybe even longer.
I remember it was a fun thread, so here's a new one.
As for me... I got a new computer last October, so my iTunes play count got completely erased and reset from scratch. So this is just my top 25 most played songs for the past 12-13 months: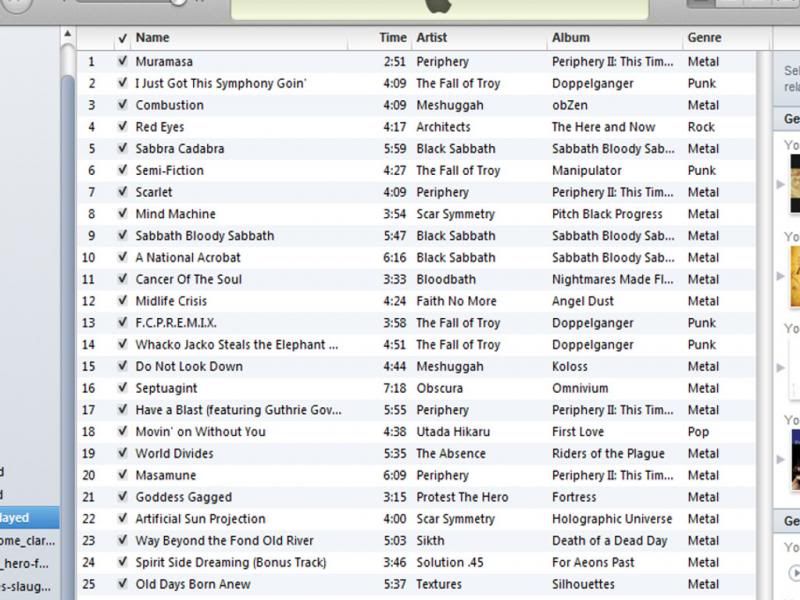 Post your own.