(this is copied from our myspace blog that we just posted up)
Hello friends and fans and family,
We were just recently informed by our current drummer Travis "the orbinator" Orbin that he has decided to quit Periphery so that he can join Sky Eats Airplane
We are quite disappointed with his decision to leave something we've worked so hard on, but as always we are moving forward! Life goes on. This is just another small bump in the road of life that is Periff. Travis will remain a brother to us.
Our prospects for a replacement have excited and tickled us about the
potential to come! We are already entertaining some new prospects but are
on the lookout for any new and interested talent because we want to
find not only the best drummer we can but the best fit for this
particular and rather quirky band of ours!
So if you are a drummer and you are interested in trying out for us, just head over here for all the details on that:
MySpace.com Blogs - ATTN ALL INTERESTED DRUMMERS: READ THIS BLOG IF YOU WANT TO AUDITION FOR US!! - PERIPHERY IS AUDITIONING DRUMMERS! CHECK OUR BLOGS MySpace Blog
Enough with bad news though, in some recent totally Jawsome news, Outerloop Management have just taken us under their albatross-esque wing and this means big moves for us this year such as releasing and album, touring a metric ton and signing to the right label for us! We've already locked down a fill-in drummer by the name of Matt "HELLPORN" Halpern (who is currently grooving beyond human comprehension with our very good chums in Animals as Leaders) for our shows in March but we are obviously looking for a permanent replacement to fill our drum spot!
Now for some more good news!
THE ALBUM (still working on a title) is ahead of schedule as of right
meow. We have been experimenting with different guitars and tones!
Chris has been breathing new life into every song with his vocals,
making us love each one more than before. Due to high demand we are
including Buttersnips and Unleash the Pwnies in the final tracklist and to make space we are removing though and project 15. If
things keep on moving at this rate we should finish recording
everything during the spring meaning the album will be out in stores
and online by summer 2009!! And with the new revised tracklist it will
be nice and long too!
To make things even cooler!
Were working with the incredibly multitalented guys over Thinking Imagery (
Thinking Imagery
)
for our general band art. They are the ones who have designed our
myspace among many other clients. And because we love their work so
much, they will be doing our album art as well as working with us on
new shirt designs and anything and everything multimedia!
We know some of you guys are going to be a bit bummed about Orbo leaving.
So to distract you, let us show you Bulb's new purchase o' the year which
he should be receiving soon and using to record and play live with!
It's a Blackmachine F8 (
Black Machine
) and in our humble opinion its pretty much the greatest thing ever!! Expect lots of new ideas, clips and songs to be recorded with it!!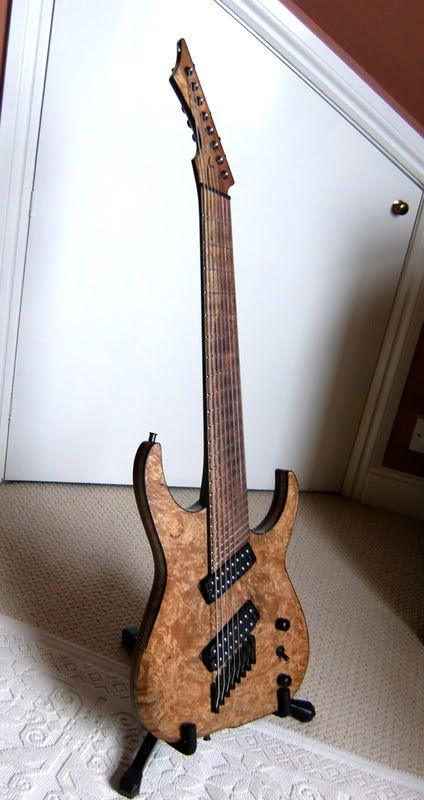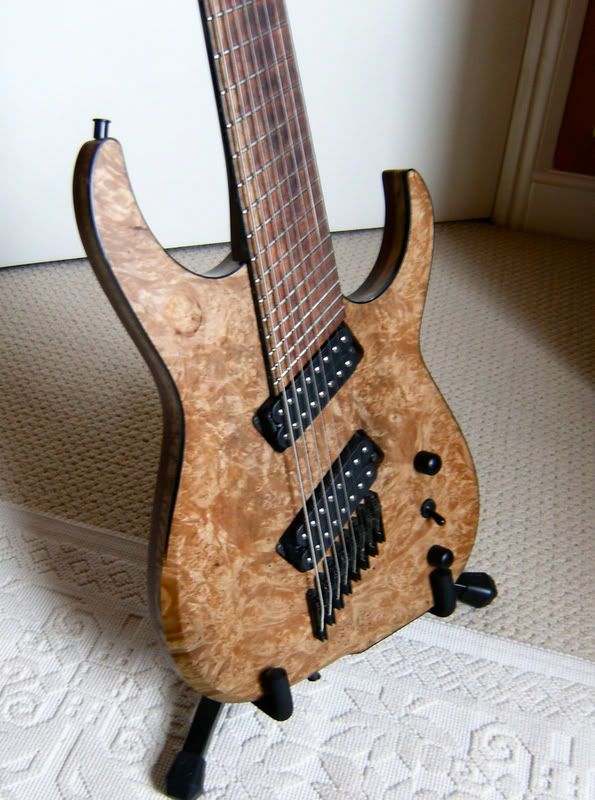 And that does it for our update since a good Periphery update wouldnt be complete without some good news, some bad news and some news which makes your pants tight (in the good way of tourse!)
We will keep all of you guys as updated as we can on all of these points in the coming months, so keep checking back and listening.
Thanks for being the best friends and loyal fans a band could ever ask for!
Many hearts in a row directed at you
-periphery