I first played through a Framus Cobra a few years ago at a NAMM show. I had tried their Ruby Riot combo and really liked it.
Plugged (the Diablo Light Scotch) into the Cobra and that was it. I knew someday I'd have one.

No rush though....I liked my Rivera TBR-2SL and it's served me and a plethora of Jemfest artists quite well over the last decade.

Well, a great deal on a Cobra reared it's head and......I bought it.

Of course, I watch the 10:30A FedEx guy drive right on past the house.
Yes- I know full-well that he's got my box on board. He does too. But for some reason can't seem to find the brakes (or just doesn't give a shit).
At about 2PM, he rolls back around and dingity-dongity, I sign for the package: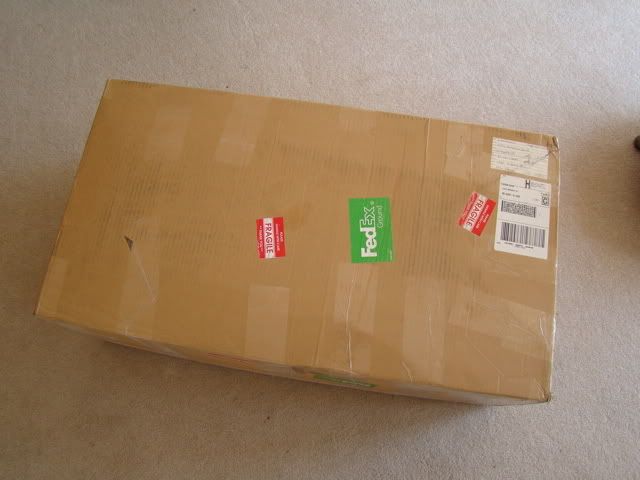 Jeez. Tape much? LOL

Time to whip out the iSlice that Rachel got me for Xmas:


Hmmm...as cool as that thing is, I don't think it's going to fare well versus the hold-an-engine-block-together packing tape on the box.

We're gonna need a bigger boat.
Or in this case, knife:



Benchmade FTMFW!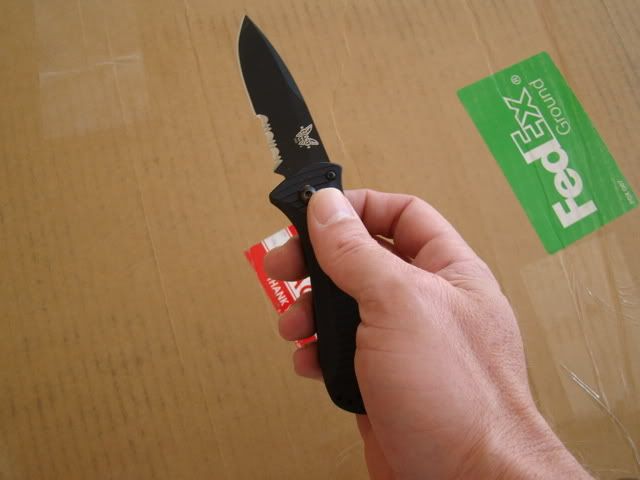 That thing is a single flick away from WIN.

The box had a type of lid made for it, so the tape holding the lid on was sliced: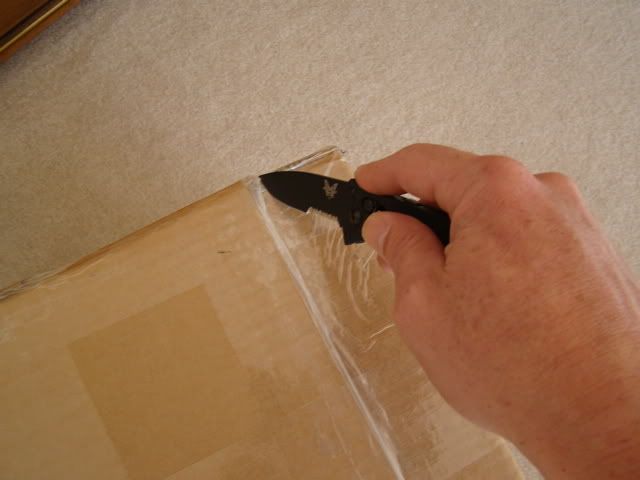 Popping the lid open:


Nice pack job!

Damn...more tape!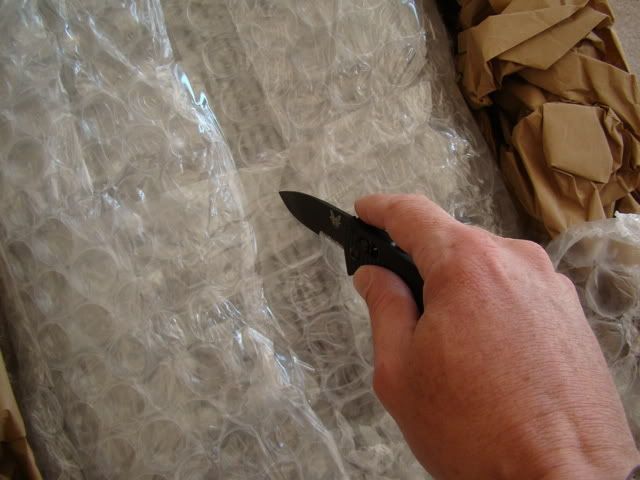 Sneaky peeky!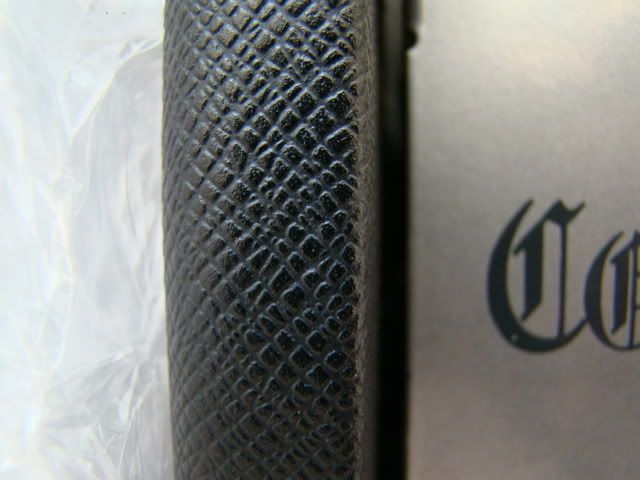 Packing on the amp was done extremely well:



I know this is usually what you see after the money shot in an Jules Jordan flick, but today it's just a cardboard box that's empty: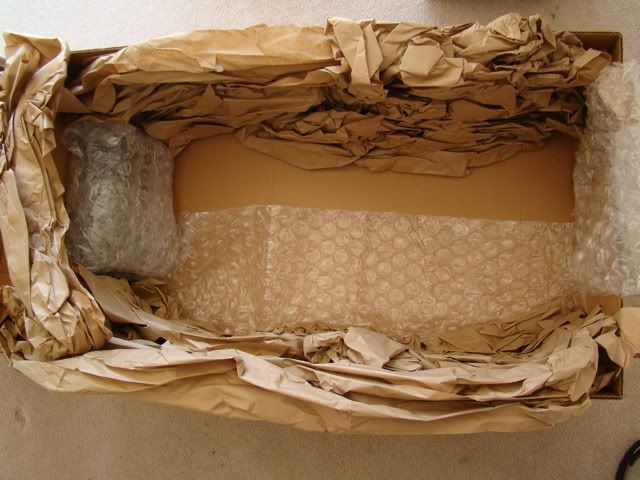 Foot switch was also nicely packaged with a couple of layers of thickass bubblewrap:



Voila!



Wait. WTF is behind the grille?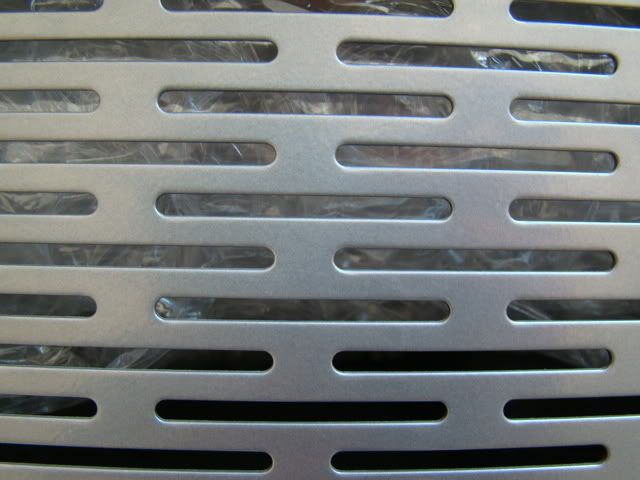 Time to break out the 19.2V and find out what's going on: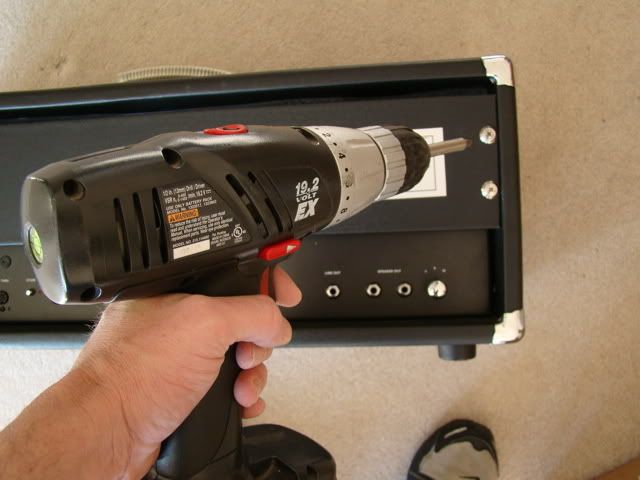 Oh....it's the tubes!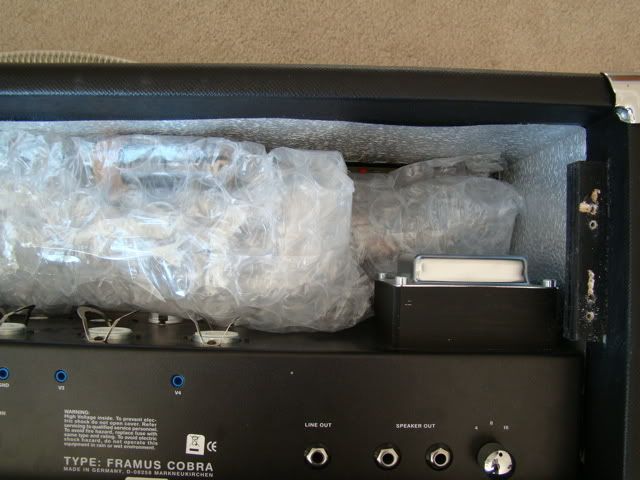 Nothin' like a line of EL-34s and 12AX7s to cap off a day of waiting for FedEx not to fuck up: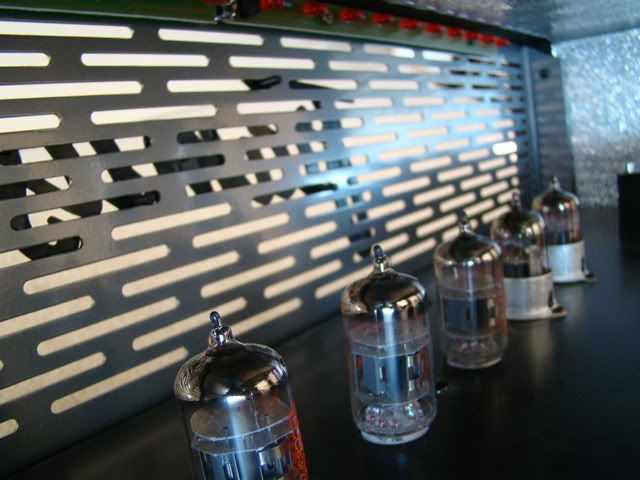 Back into the box goes all the bubblewrap:



Time to fire up the bad boy!


Oh yeah!
I'll take some of that!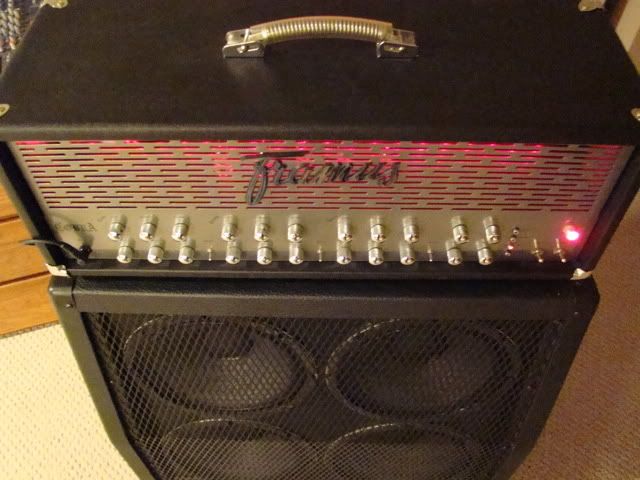 I'm diggin' the sound on the Cobra so far (only played with it for about an hour).
I'll probably change out the GrooveTubes 12AX7's for something a little more my style, but keep the GTs as backups.
The only downside is that there's no reverb, but no worries; I'll get that from my 2101 PRO.

So far, a nice solid 3-channel amp with good cleans, great crunch, and a wonderful high-gain channel.





FIN