The UPS guy had a present for me yesterday!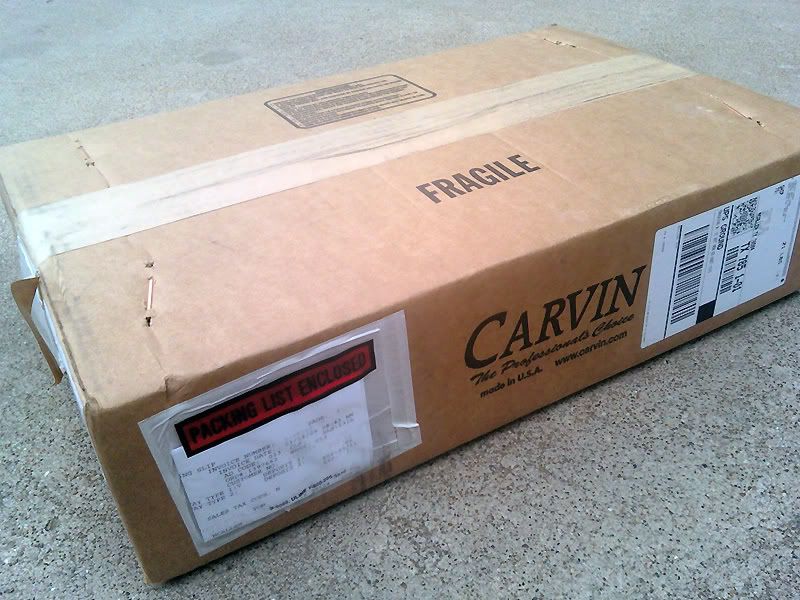 There was no time to open it, though, because I was getting ready for a concert. I went to see Nonpoint and Mudvayne. It wasn't bad, except that Mudvayne didn't do as well as the last time I saw them when they were touring for their first major album, and the whole set was kind of downtempo for whatever reason. The Nonpoint guitarist was using a Bogner head through a Krank cab, which I thought was weird, but it sounded decent.
Anyway, fast forward several hours and a shower.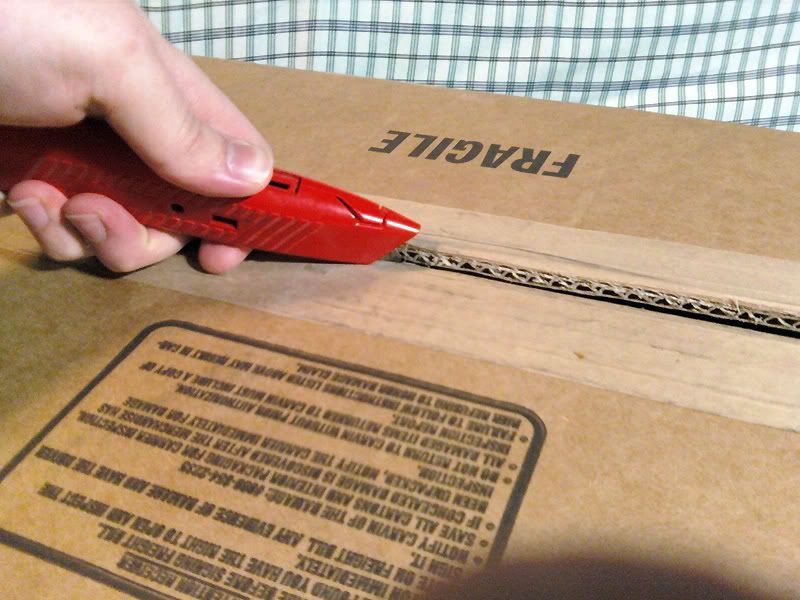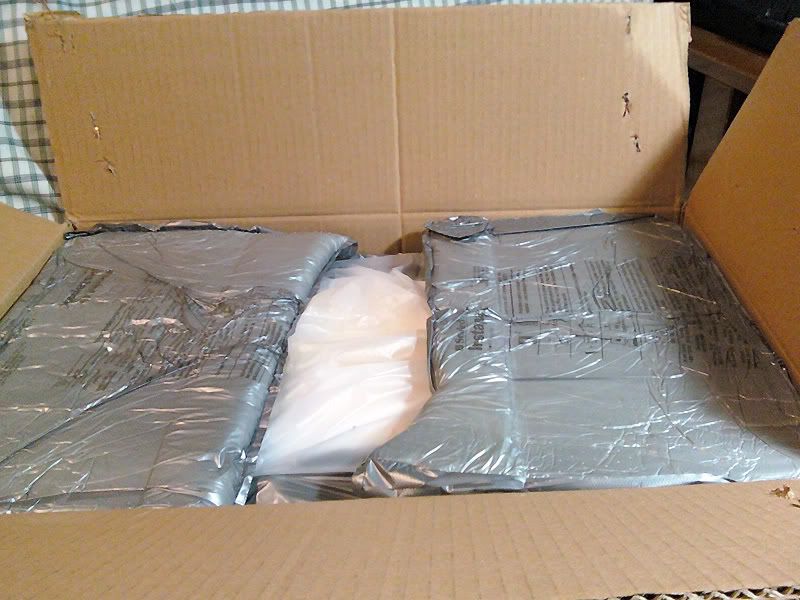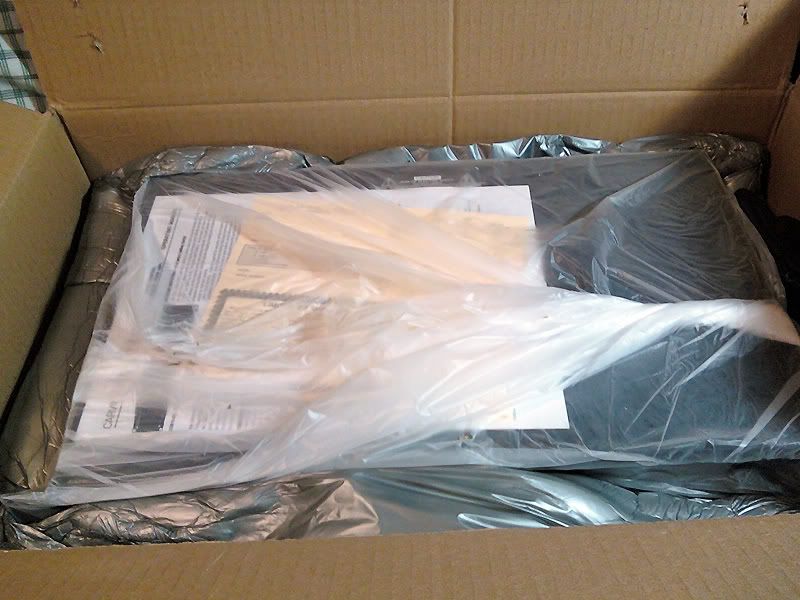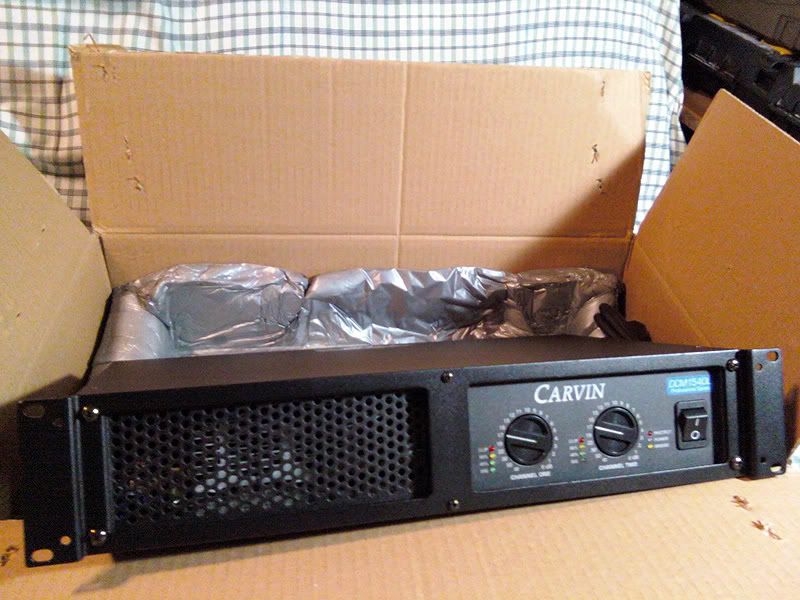 Yay! Carvin DCM1540L! This is the new line of DCM amps that was just released earlier this month. They all weigh 16 lbs (7.3 kg) and are supposed to be more energy efficient. It feels pretty light compared to my Peavey Classic 50/50. There are no tubes or anything else to fuss with, so all that's left is to rack 'er up and plug 'er in.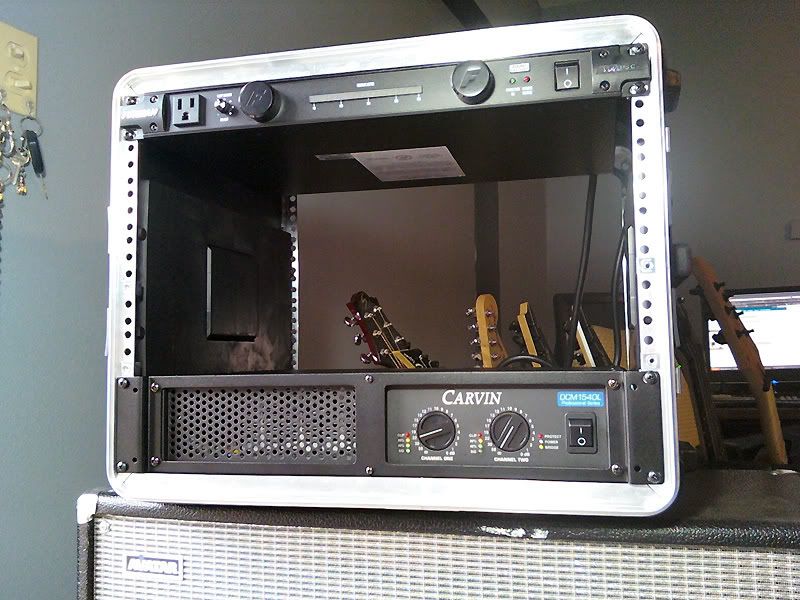 And there we have it! The Carvin is racked up with
plenty
of space above it for venting. Pay no mind to the fact that there is no vent on the top of the unit.
This actually sounds pretty decent with my POD X3L. The downside is that there's a bit of high end fizz that's really difficult to dial out. Guitar power amps tame that quite a bit better, even solid state amps. This amp is designed to accurately reproduce whatever you put into it, though, so this isn't a surprising issue in using it with a POD. The benefit is that everything sounds a lot clearer, and it feels more direct and connected to what I'm doing. There are probably some amps in the POD that won't be so obnoxious in the high end with this amp, but I haven't really gone through them yet.
Hold on a sec. I has email.
What's this? It looks like a tracking number. Let me just put it in here...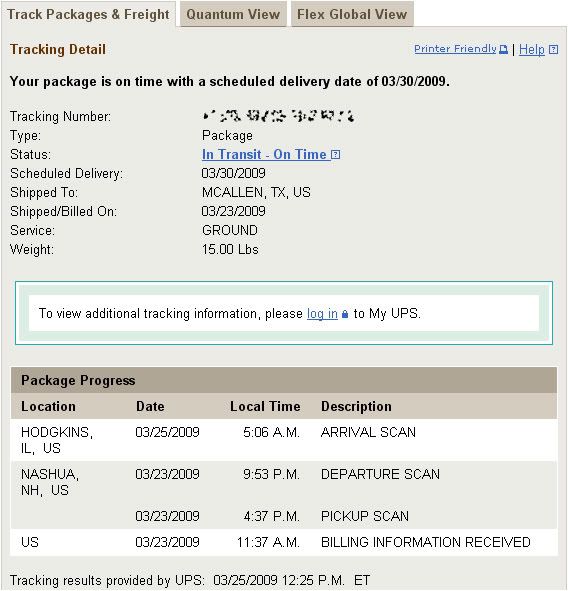 Hmm. What could this be?
Edit: Part II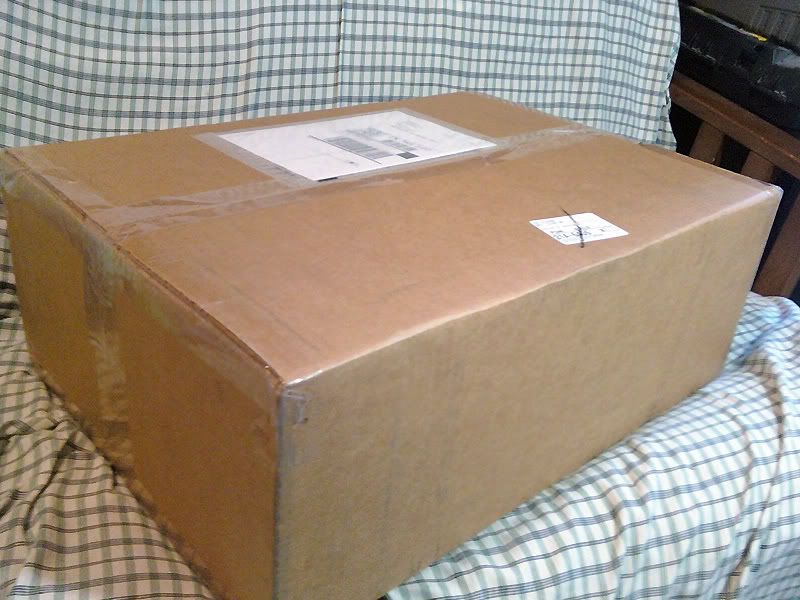 Another box showed up today. Let's see what's inside, shall we?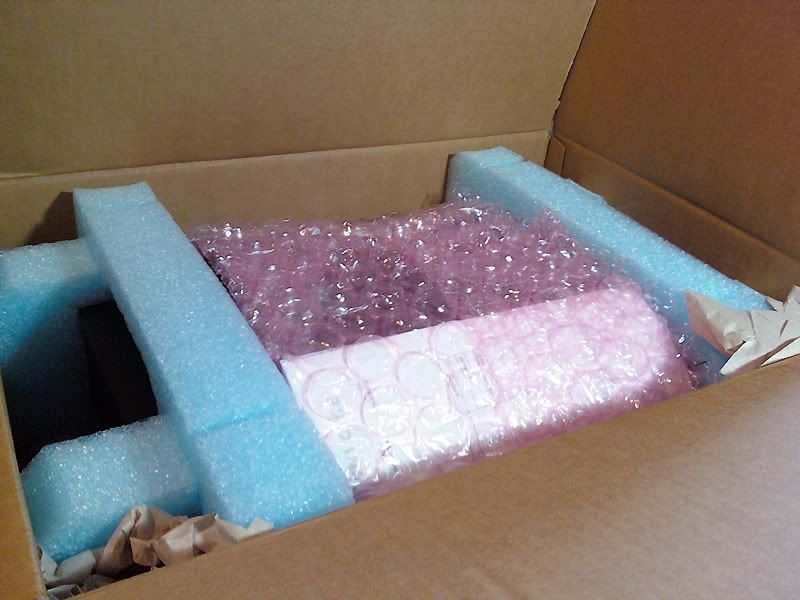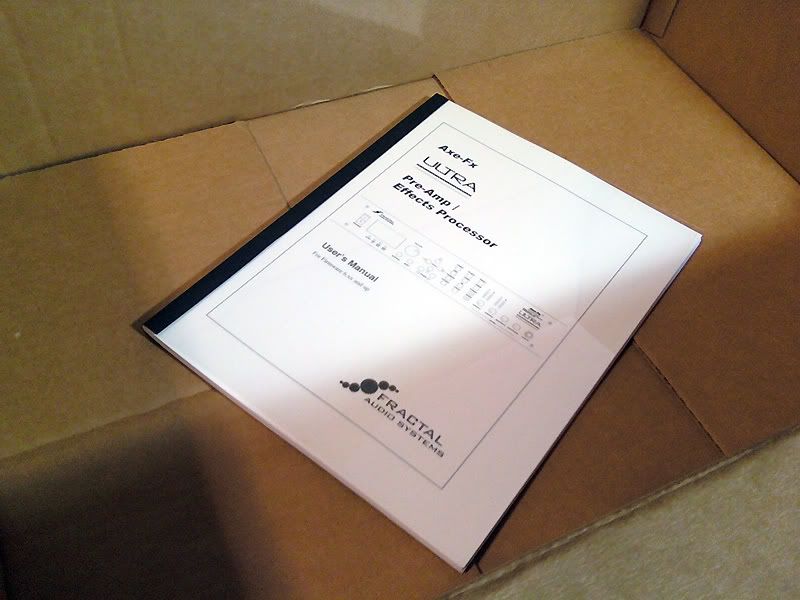 Yay! My bathroom reading material is here! More specifically, I got an Axe-FX Ultra manual. This will keep me occupied while I'm dropping deuces. When I bought the manual, they also threw in this rack unit to go with it.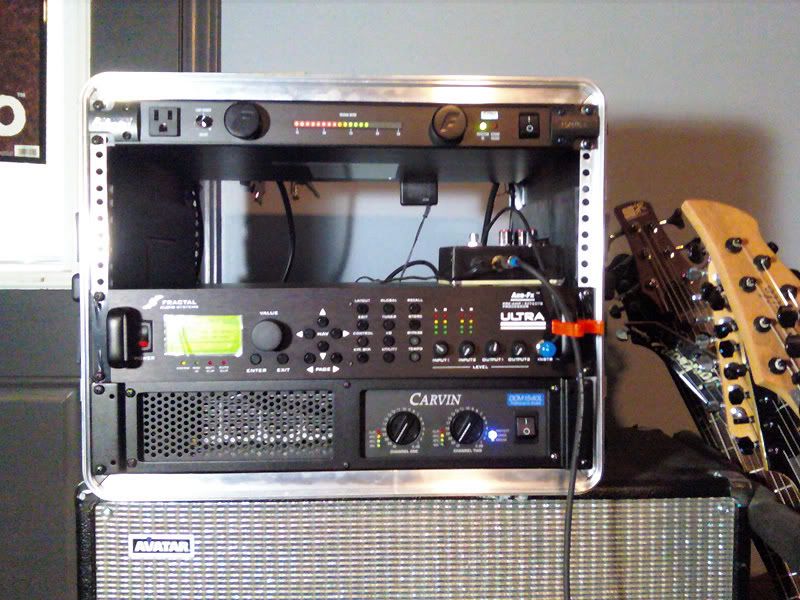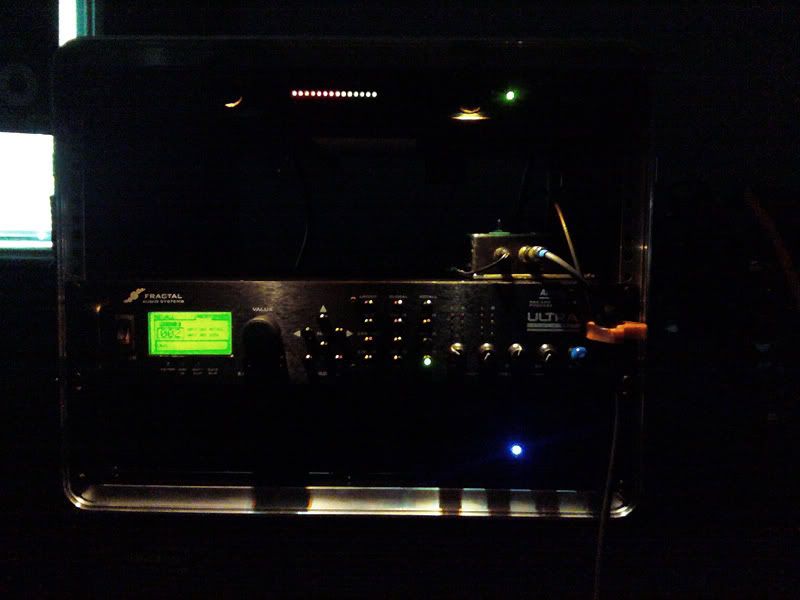 I'll try to get better pictures at some point.
I won't go on about it too much since so many people have sung its praises already. It's a great unit. The amp sims are the best I've heard, and the effects are really top notch. I've lost a bit of my enthusiasm since I'm having issues with fizziness on the amp sims and excess noise on the output, but I'm fairly sure neither of these are inherent issues with the Axe-FX. There's also a minor issue with the value knob being a little jumpy, but I'm told that's normal.
Even with the noise related issues, this thing has more power and clarity than I've ever had the pleasure of working with before. Once I get the issues worked out, I'm going to be a pretty happy camper.