Copypasta'd to ss.org as well, on the off chance one of the kids know something I don't
.
Does anyone know anywhere that does multicore cables? Like four guitar cables and one stereo one all running down one 'master' cable? I'm not really sure what I'm asking for but I'm trying.
My problem: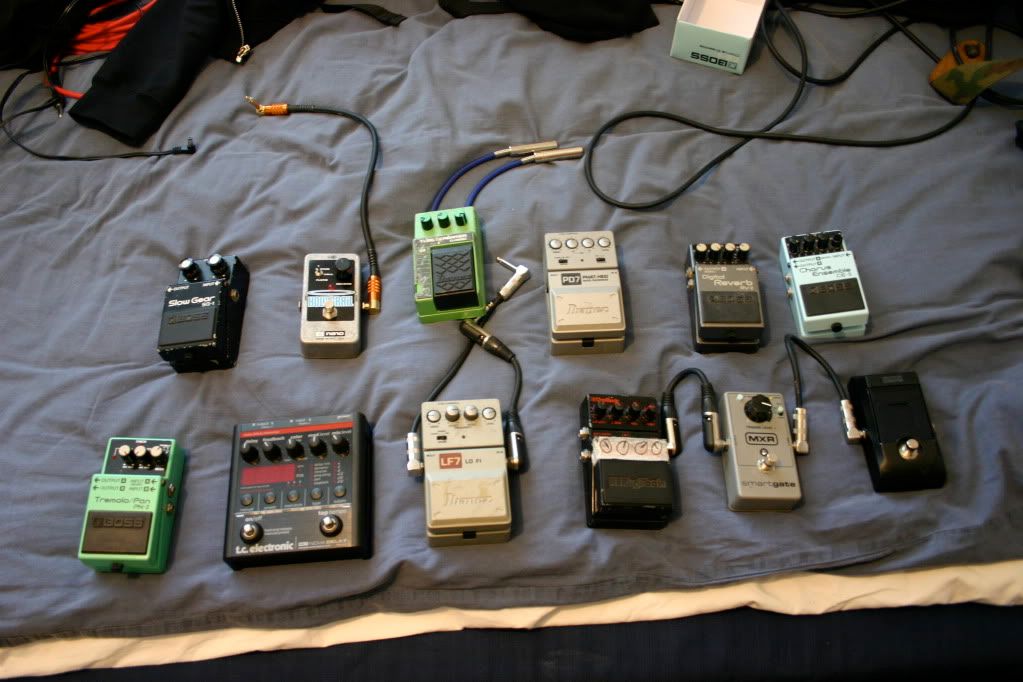 I currently own a Visual Sound 1-Spot and an MXR DC Brick, each of which can power 8/7 pedals @9V. While that photo isn't entirely accurate (the NS-2, PD7 and RV2 have all gone) I'm still struggling for power and I don't really want to run two power supplies as it could get messy without isolation. I think.
I'm also intending to add an MXR Blue Box and a Boss Super Distortion/Feedbacker when I can find them.
Can anyone recommend a good 10+ outlet 9V power bank? I tried the T.Rex ones but they lack the current to power my Nova Delay.
On top of that I'm intending to chuck my plastic POS Peavey footswitch, swap the electrics into an MXR enclosure (same size as the Phase 100) and use a detachable stereo cord to clean things up.