I was going to post a big old opening of the box pic story for this but I was far too hungover/excited to be bothered.
Anyway, last week I scored this locally for an absurd price:
Which was fucking fantastic since it was on the top of my list of cabs, I was looking at getting a used Marshall 1960 since those can be had for about £250 but this was an amazing combo of being exactly what I wanted, in my price range and most importantly black!
So anyway a week rolls round, it's Friday again and its foggy as fuck and two bloody great boxes turn up at work what could those be I wonder? Well you can't have a cab without an amp so you may as well go bat shit insane and get something awesome to match the already awesome cab. So one drinking session later and slightly worse for wear I haul my arse out of bed to fire up this beast: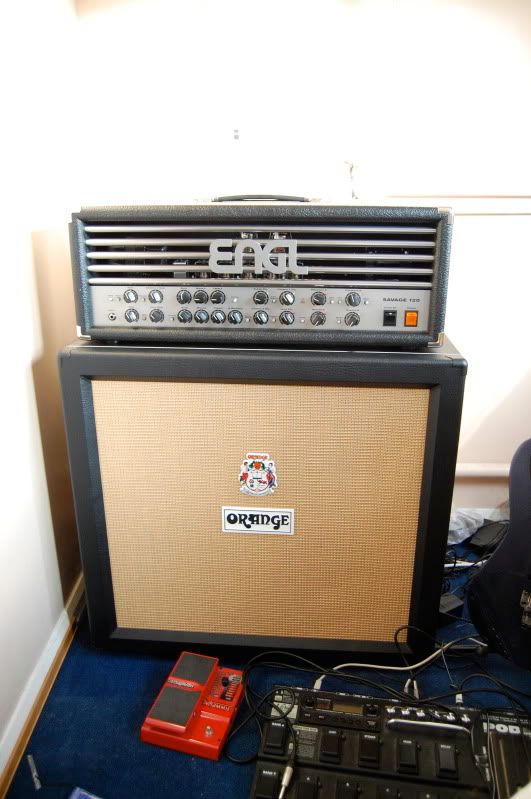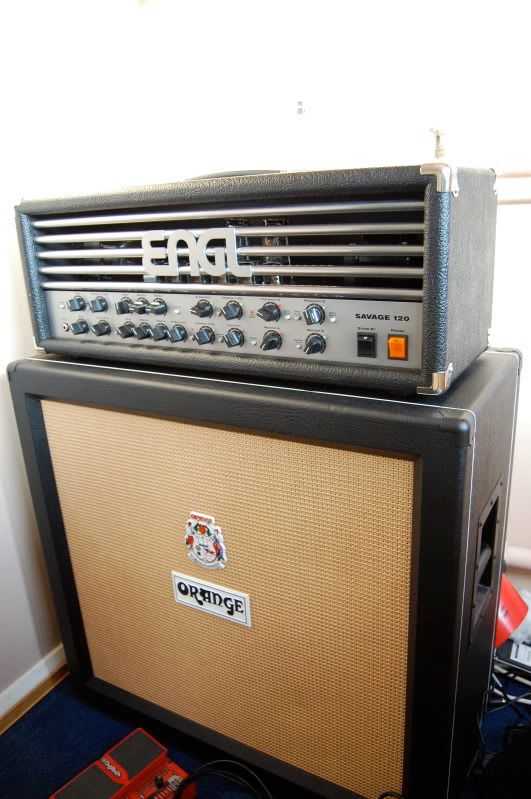 Obligatory glowy valves picture: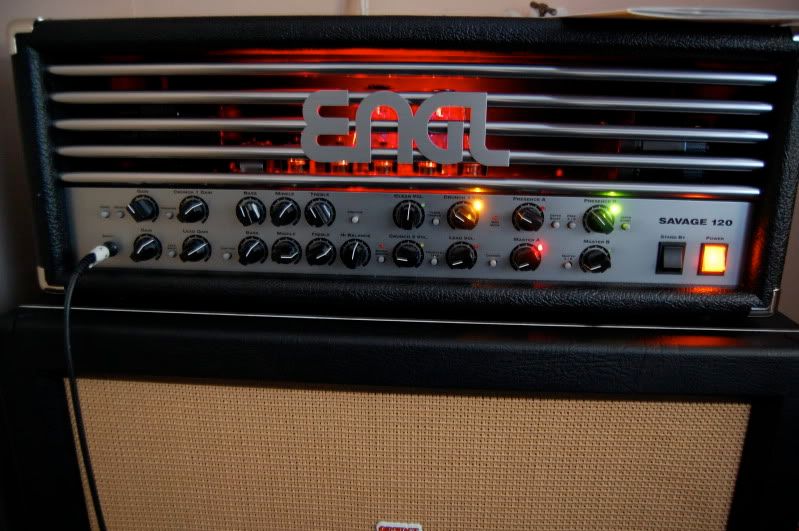 Lovely footswitch with Bodenhammer modded TS7 (thanks James
) :
(My floor is filthy
)
I've spent all day playing it and I have to say so far I'm blown away and I've only played it at low volumes.
Its hands down is my favourite amp that I've tried and I tried alot of amps in the search for my first valve amp, not only can it be brutal but the cleans and crunch channels are fantastic too, I had a quick jam with one of my mates on keys just playing a few pop songs from the cover band we do and it matched the songs rather accurately tone wise whilst sounding over 9000 times better than my pod
.
Now obviously I'm in the honeymoon period with not only the amp but owning a valve amp so I'll be sure to post a full review (inc. sound clips) after it's had a few band practices under its belt, but currently I'm over the moon with the thing and am also somewhat relived that it does sound as good as it does as I brought it completely blind! I was only going off seeing emperor live a few years back and Ihsahn's guitar tone sounding amazing and some really well recorded youtube videos.