copy and pasted from ss.org
I got my Axe in from the States about ten agonizing hours ago. I picked it up from the post office before I hit the gym, but as I finished my workout, work, and then university, I could think of nothing but the awesomeness I had sitting in the back seat of my truck. I rushed home and in a excited flurry unpacked it, hooked up it up, and played it for two straight hours.
I haven't even updated it to the newest firmware yet (because I don't know how, but will read up on it). So using the old cabinet models, some of the old amp models, and so on, I started poking around.
Early findings: Zepp's thread on here encouraged me to try out the Das Metal model (Diezel VH4) and I love it. Especially this Blitzkrieg preset that they have that blends it ever so slightly with an Engl Powerball, to give this awesome huge, gainy tight sound. Ran it into the Cali 4x12 cab and used the amp's mindblowing tweaking features to make it less saggy, a little more damped, so I got this awesome punch and articulation in the sound.
Then using the same preset, I swapped the Diezel out for a New Recto model and muted the Engl so I had just Recto going. And it sounded... not quite like a Recto, because I had dialed out the sag and made it punchier. So instead I got this dry high gain tone that I would say is not unlike a VHT. When notes sang out it sounded like a Recto with the gain pretty high up, but when I was playing a staccato riff, it responded like a Recto with almost no gain.. but sounded like it still had a lot of gain. If that makes any sense.
I messed around with the USA Lead tones for a bit too - that's the Mark IV's lead channel, and it sounded very close to my old Mark IV into my Mesa 2x12. Instant Lamb of God tone for rhythms. The leads weren't quite right, but I was only switching out the amp type and that carries over the settings from the amp you were using before so they may not have been well suited for a Mark.
But in short, this thing fucking rules. I have no doubt you can get whatever tone out of it that you want. The effects are nuts, but most importantly to me, the amp models sound absolutely fantastic. Pods, GNXs, Revalver, nothing can touch this thing.
It has made me totally regret buying my Engl, since I was able to pull the exact tone in this clip (
SoundClick artist: temps - page with MP3 music downloads
) out of it in about five minutes time. Haven't recorded it, but I will. The best part: I did the whole thing dead silently, playing into monitor headphones. No speakers involved. I'm going to try it running into my Invader's power amp tomorrow so I can really test it out and see how it sounds then... but here are some pics.
the setup I was really tweaking with...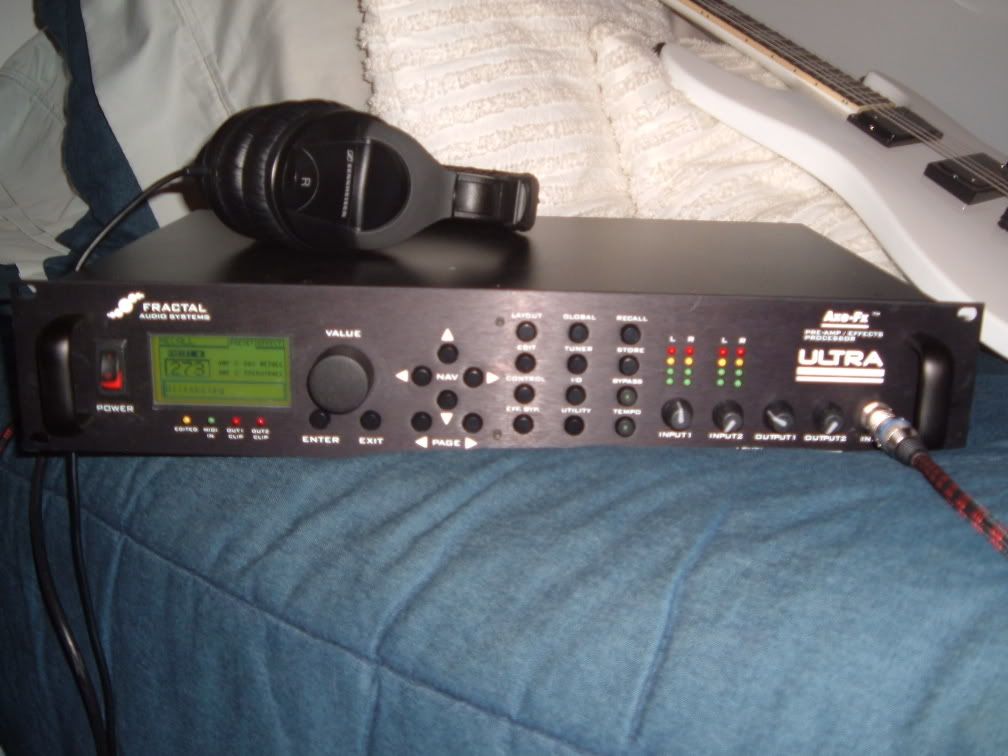 This next one is how I'll be playing it tomorrow, with a bonus shot of my awesome wallpaper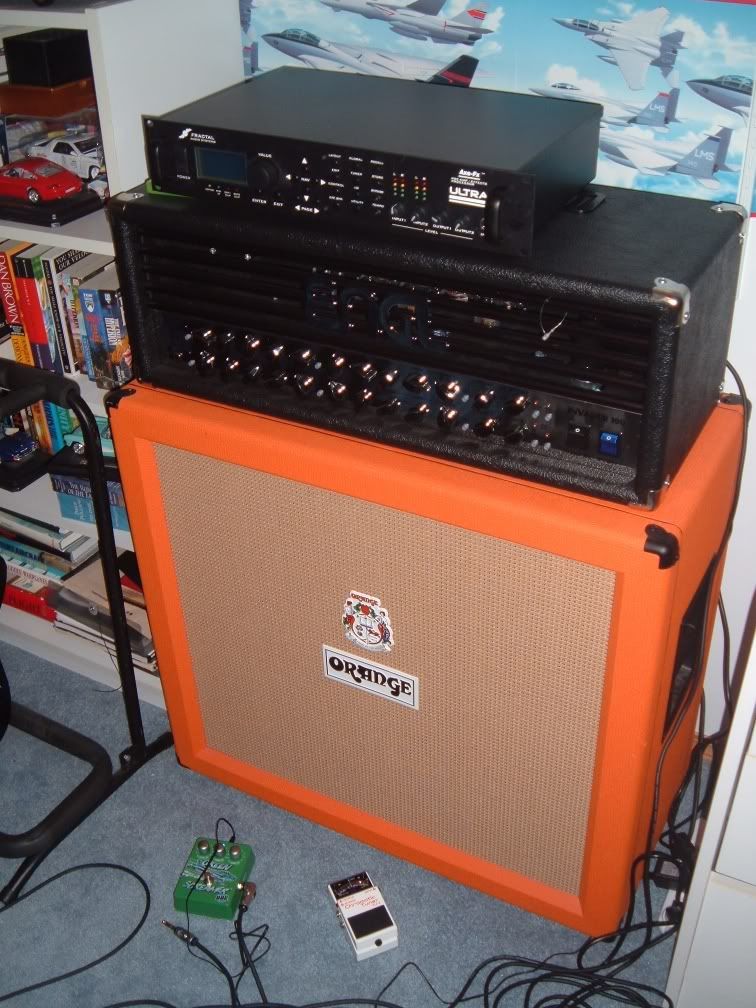 You can see in this picture how I carefully braced it using Gears of War 2 so there is no danger of it falling over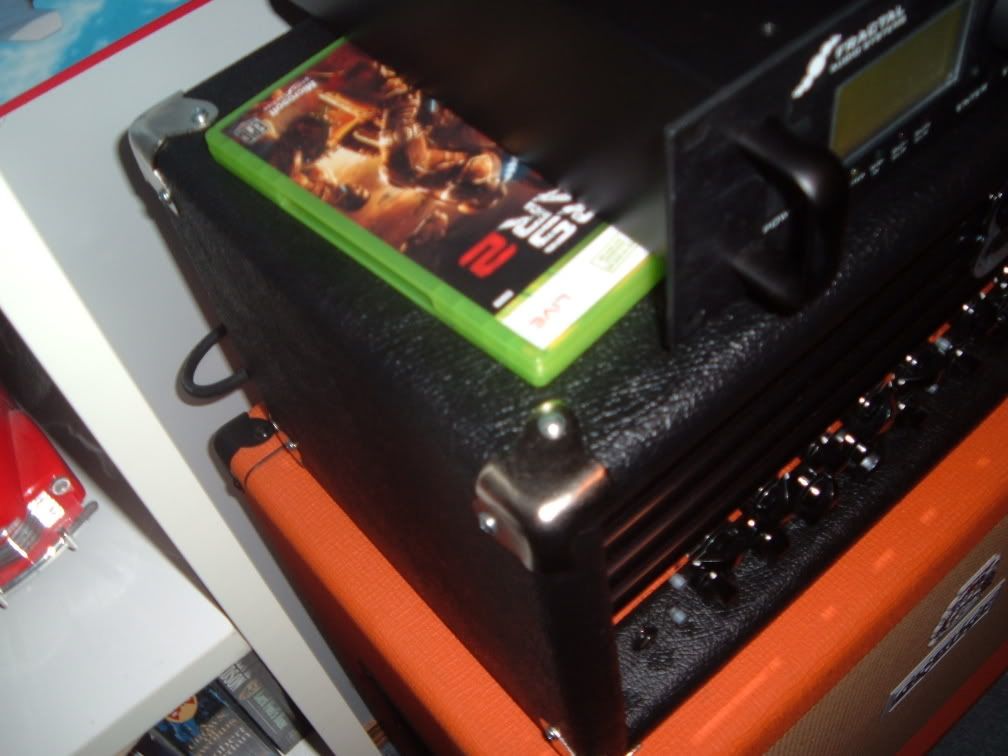 More to come!