Just to get this started, no, he's not another custom guitar maker. There's a lot of those, and while they do a lot of awesome work, in my opinion they're just too damn expensive...For me, anyways.
Stephen is a good friend of mine who plays in a local london band called "The Jettison Commitment". I'd heard of them a long time ago and never really paid them too much attention until I started jamming with my band. Basically it's a giant building all broken down into a bunch of rooms that get rented out to bands as jam spaces. Cool place. TJC (the jettison commitment) jams right next to us, and after hearing that my "little" brother was trying out to play drums for them, I decided to stop in and see what was up.
Then everything changed...
Well not really. Cool guys, awesome space. But what REALLY interested me was the Head that their guitar players were using. One has a Peavey XXX, just like mine, and the other (Stephen) Had a Bogner. But one I'd never seen before. I went in for a closer look. At first I thought it was a custom shop, as it turns out,i was partly right. It was an
Uberschall
, and a damned sexy one too.
Which brings me back to why we're here; He built his own custom head shell for the Uber, and it is the most beautiful thing I've ever seen.
Observe: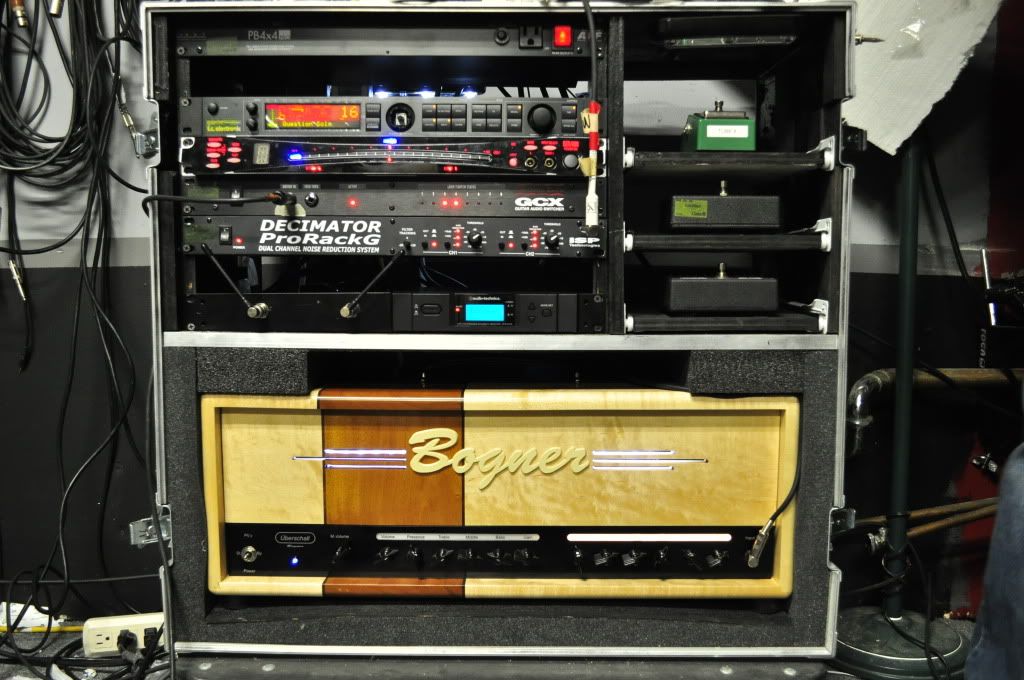 This is what I saw upon entering the room. Nearly shat my pants.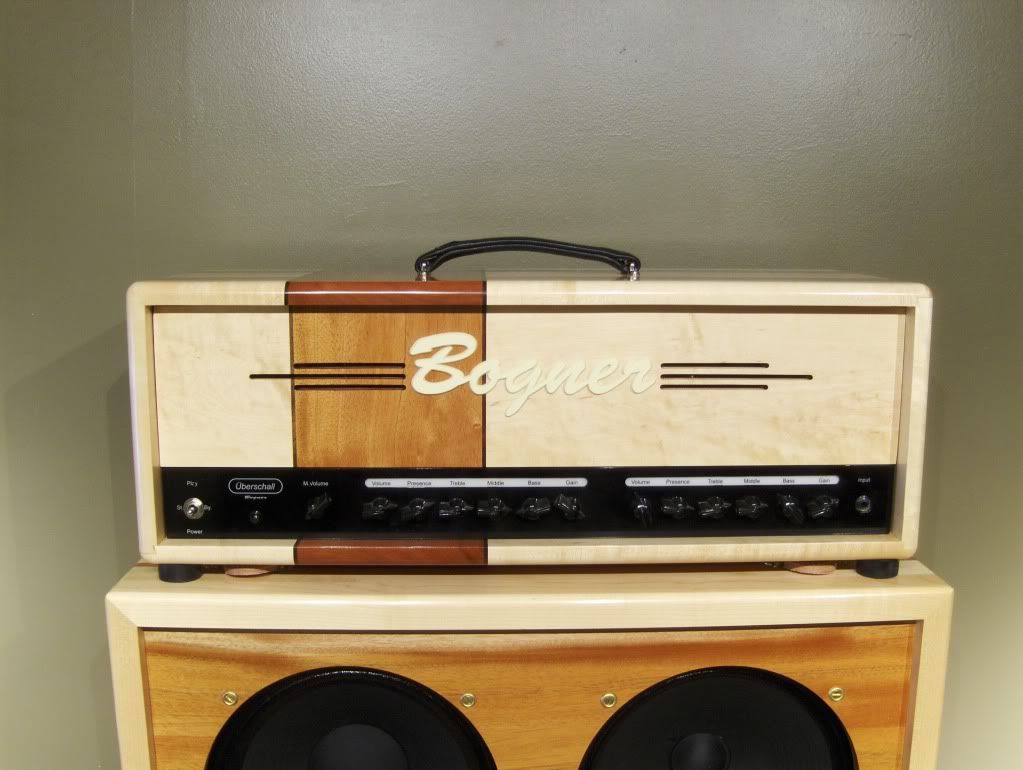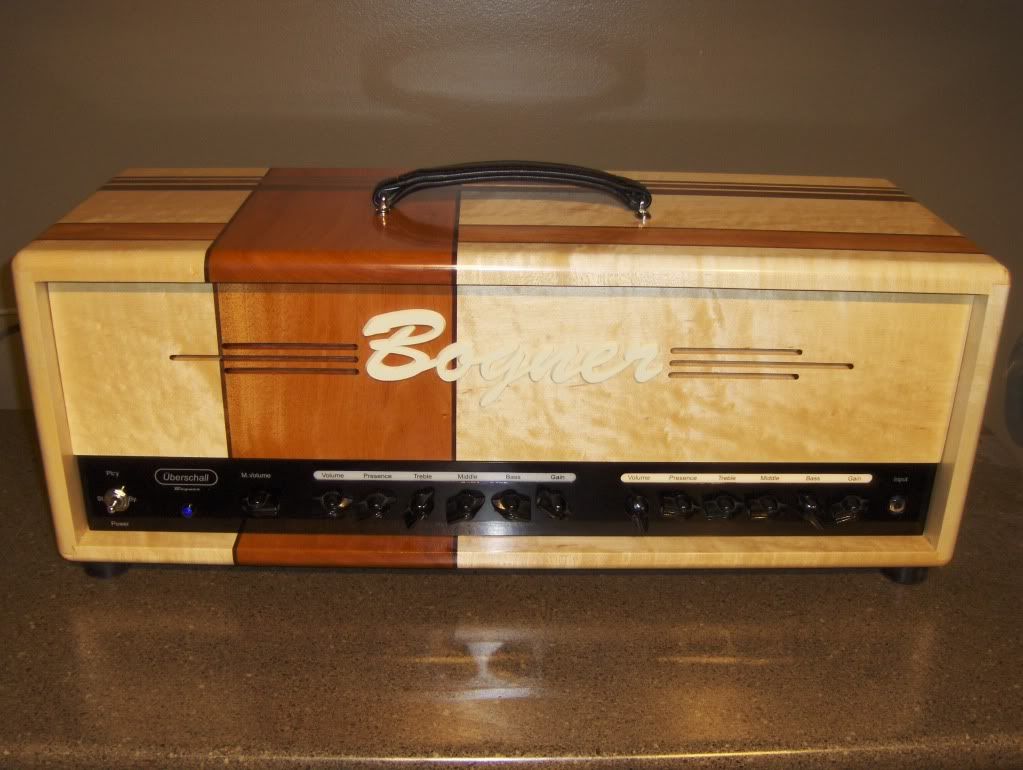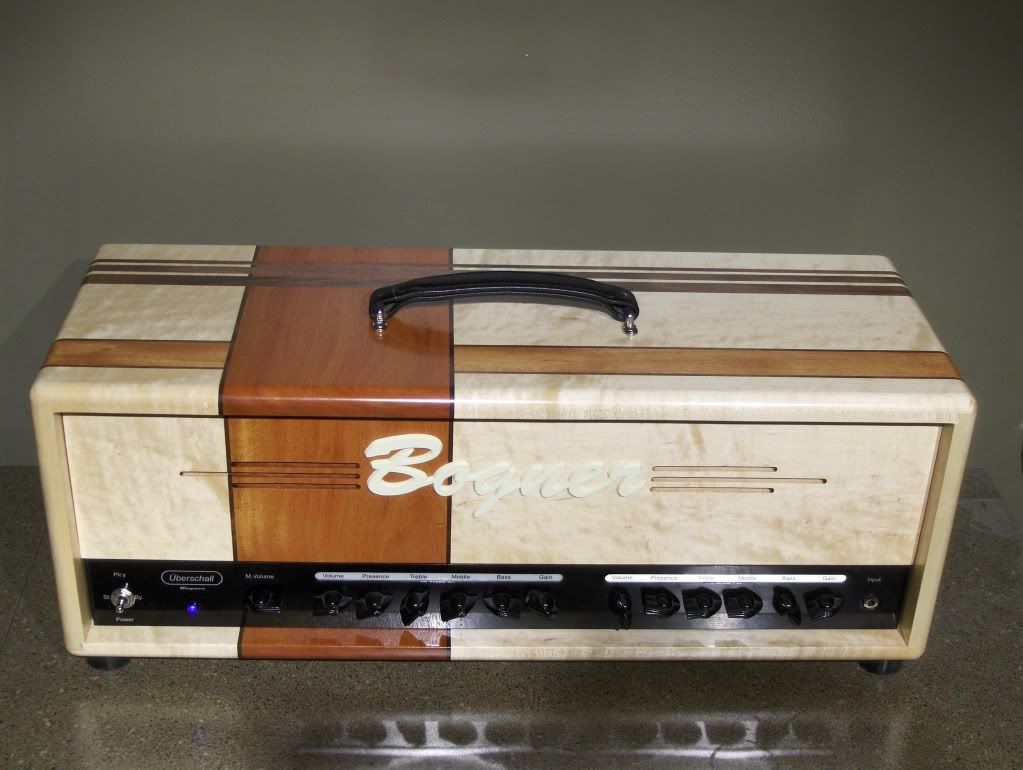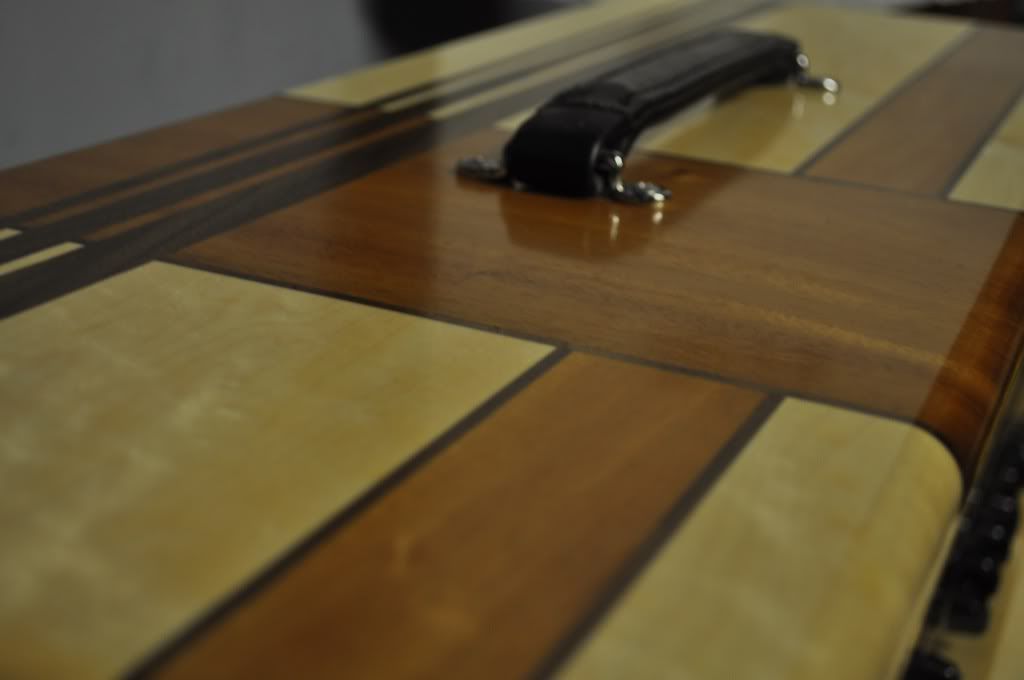 Just seeing this, I was totally blown away with his work. It immediately made me take a mental note to check my bank account when I got home, not only because I wanted one, but because I wanted an amp that was worth having this done to.
We talked for a while about the amp, his shop, other stuff he's done...Actually I should take this time to mention that he does all kinds of woodwork like this. Desks, tables, chairs, Head shells, speaker cabinets (made his own 2x12), display cases. Pretty much, if it can be made from wood, he can make it, as flashy or as simple as you want.
Where was I?... Ah yes, we were talking about other projects he's done and something that interested me greatly was a head shell he'd made for a Peavey 5150. The buy who ordered it wanted bloodwood.
You
GOTTA
see
this
: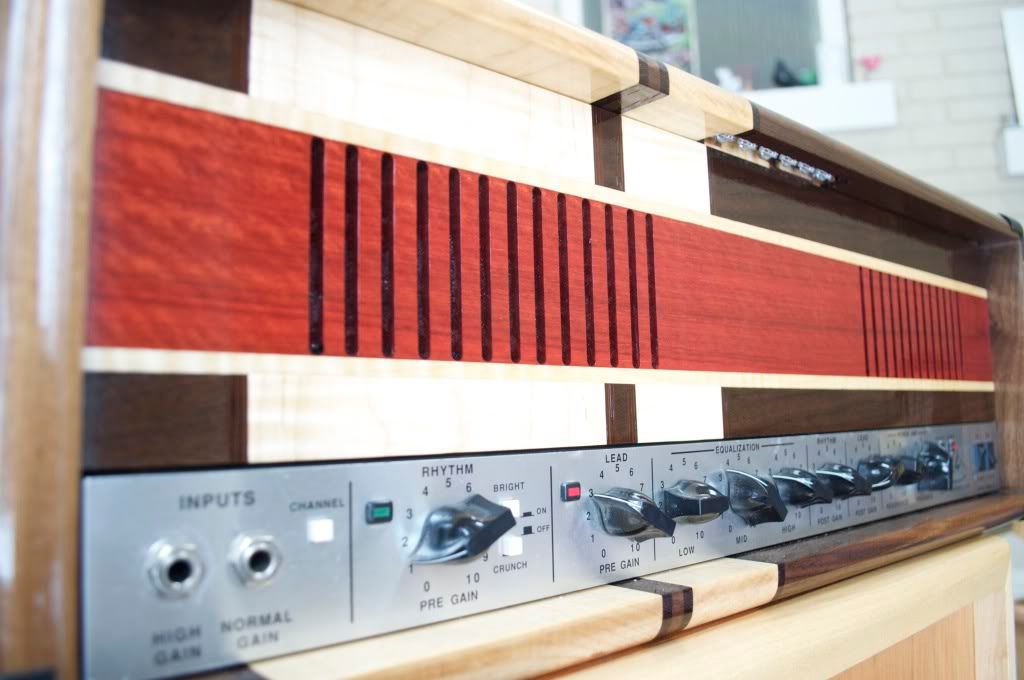 That's right. LED "hood lights" to illuminate your settings in poor lighting conditions, plus red LED backlights for that extra "cool factor".
Blurry phone pic to demonstrate. Those lights are BRIGHT. And to top it all off, they have their own switch at the back of the amp.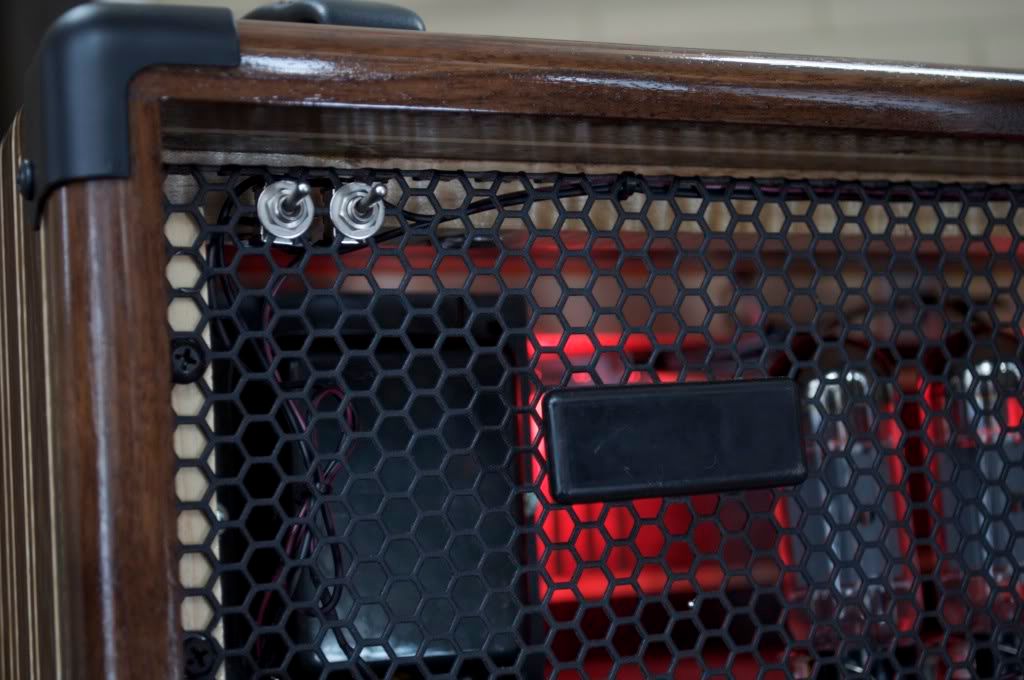 The other switch is for this: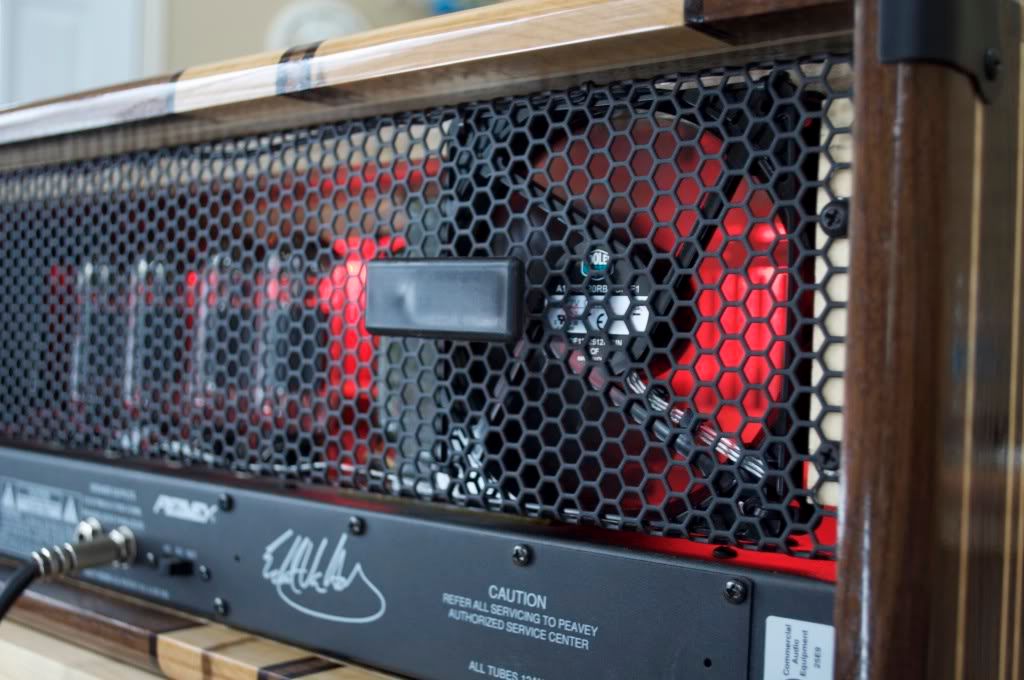 Low Noise 19db Cool Master fan, moving 96 cubic feet of air per minute. The fan sucks heat out from around the tubes, not blowing cold air on to them.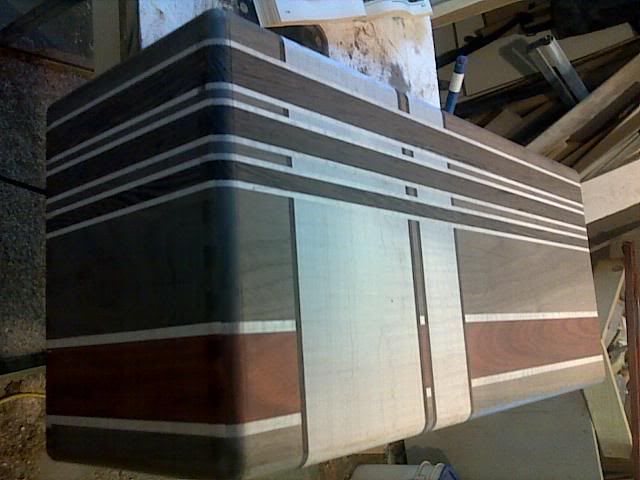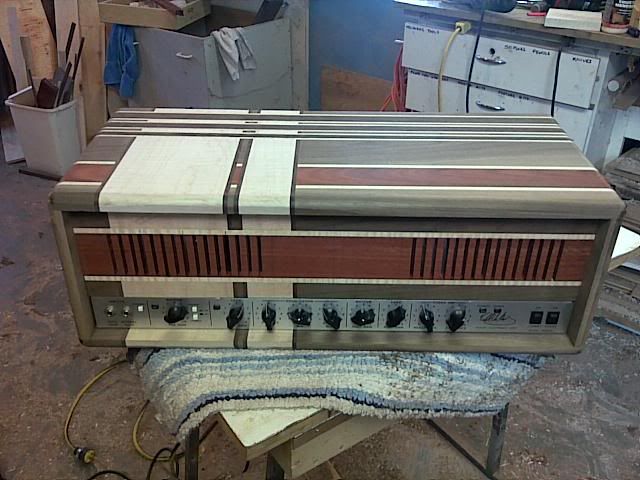 Some pics of the amp before it was finished being sanded and clear coated...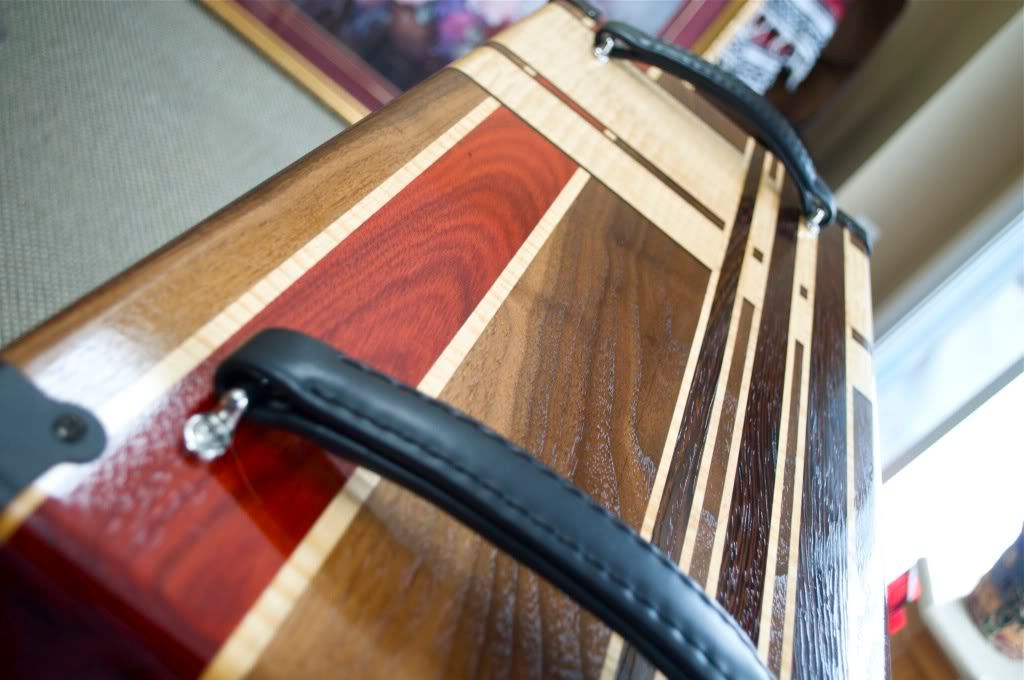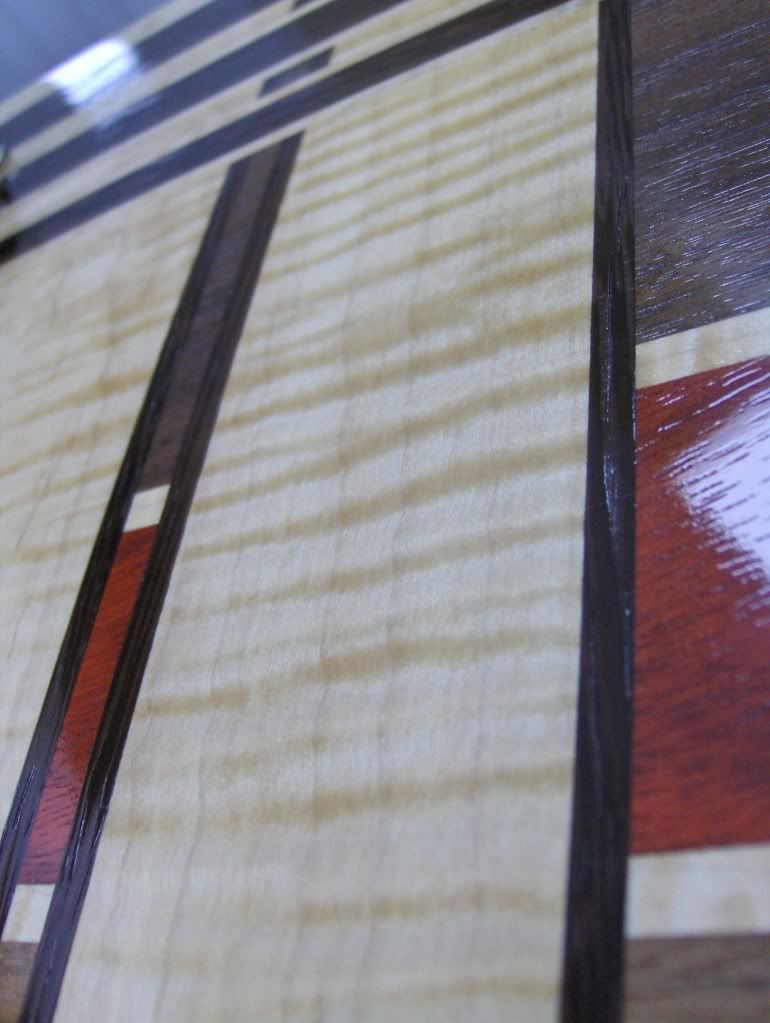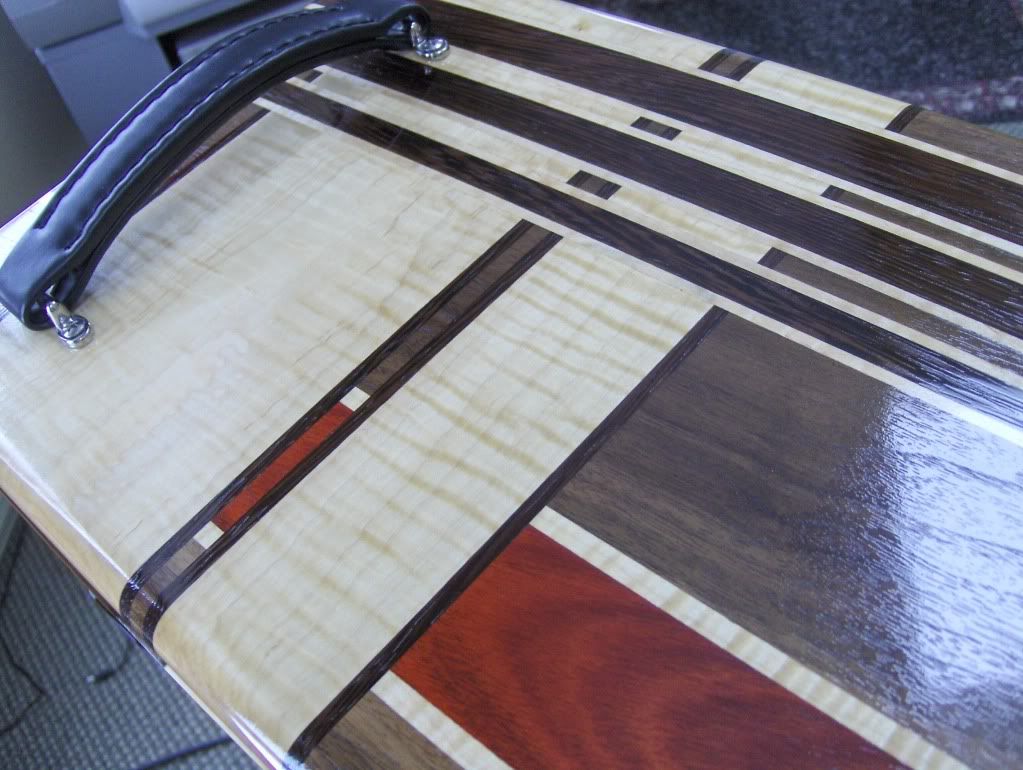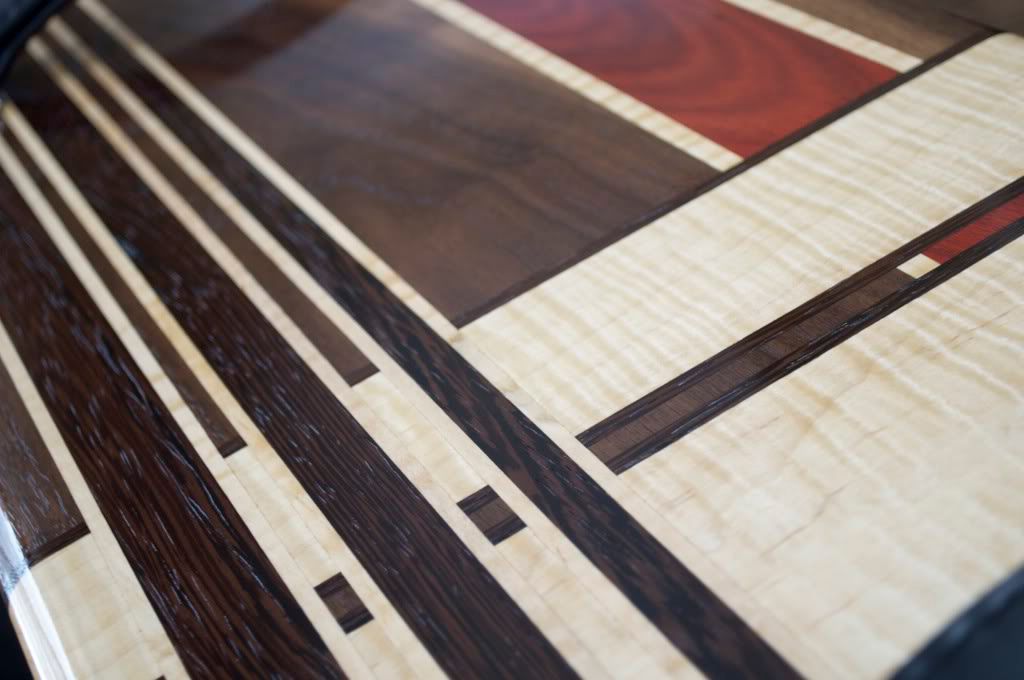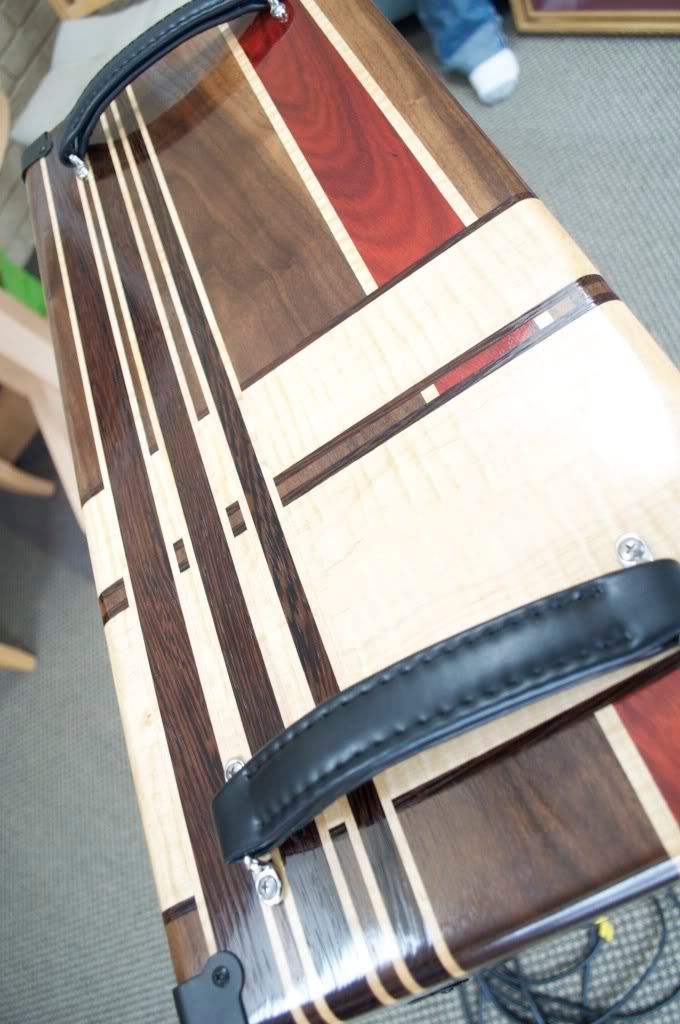 The rest of his photobucket account has WAY more pics. Not all of them are guitar related stuff, but the workmanship is amazing, none-the-less.
Image hosting, free photo sharing & video sharing at Photobucket
He's a buddy of mine, and I really want to see this venture of his take off. So if you'd like to order some work from him, you can send him an email at:
Krychcustom@bell.ca
Simple boxes, pedalboards, book shelves, Anything you want. IIRC he's charges basically nothing for the time he spends working on these, not to mention the obvious quality of the work.
There's also a facebook group, if you'd like to join up there.
Log In | Facebook
Thanks for looking everyone!
Hoping to hear what you guys think of Steve's work!