A continuation of my
previous
thread...
Well, brought the cab home. Here's the beaut and it's subsequent destruction: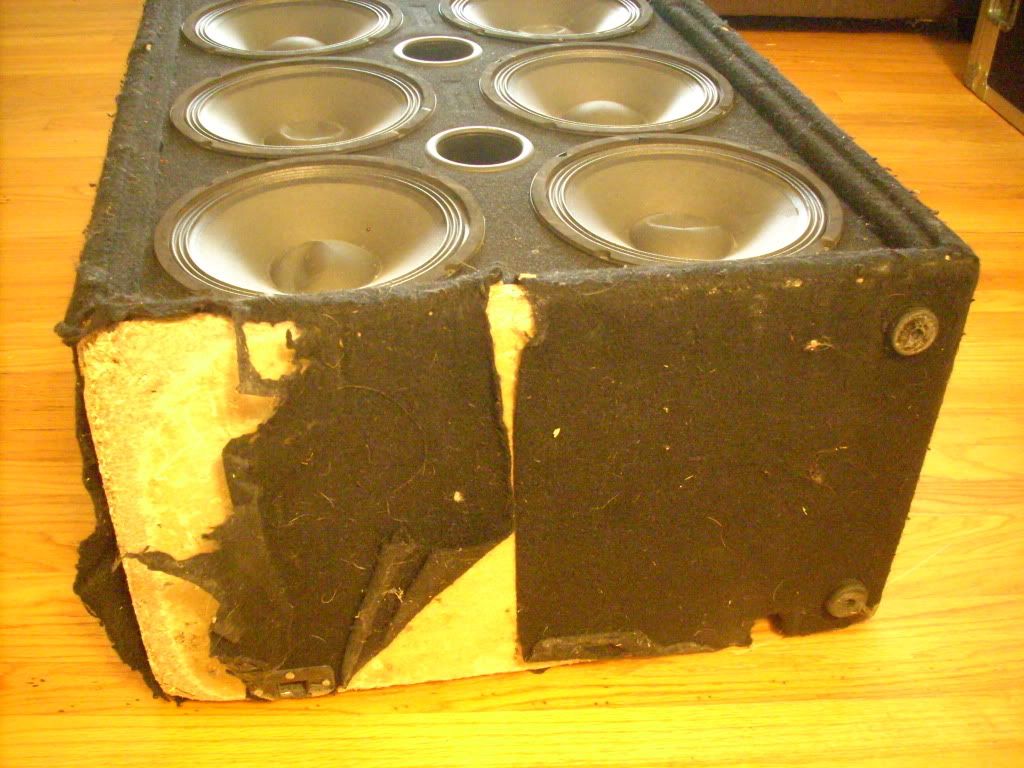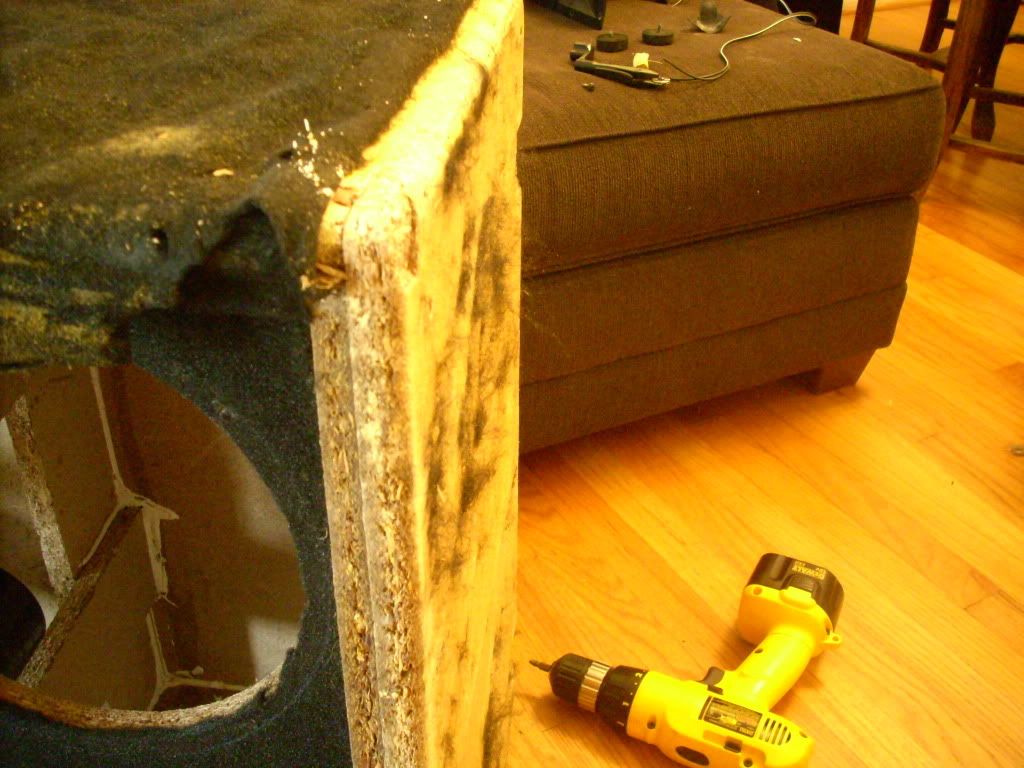 And, until further notice:
If I decide not to create two 4x10s out of this, the very least I would like to do is to repair the floorboard that you can see separating in the pictures. I'm fairly sure the cab is glue+nail construction, so it wouldn't be terribly hard to remove the two crossmembers in the center of the cab. That would mean the handles, the horn, the output jack, and a port and a half would be in the new 4x10.
The carpet is coming off very easily. Almost no residue! I keep a vacuum on hand for the dust, however...
I will likely replace the entire floorboard (and bottom of both the new cabs if I decide to do so) with some MDF and reinforce it with some... angle iron, perhaps.
Questions, comments, opinions and abuse welcome!