So a few years ago, i got a Strat VII. I had big plans to do some modest mods just to make it look a little more classy. Here's how it started out:
Within a few months, i had scored a couple of the last Warmoth 7-string single-coil pickups (reportedly made by Tom Anderson) and a tortoiseshell pickguard blank. The pickguard was ripped off the guitar and sent off to Brian to have a dupe made. Well, lots of stuff happened between then and now, and it kept getting bumped to the bottom of both of our priority lists. I finally got tired of the Strat VII being in the way on my bench, so i grabbed a Rio Grande Muy Grande and had a new pickguard made by Greasy Groove down in Nova Scotia.
So this:
Is gonna go into this: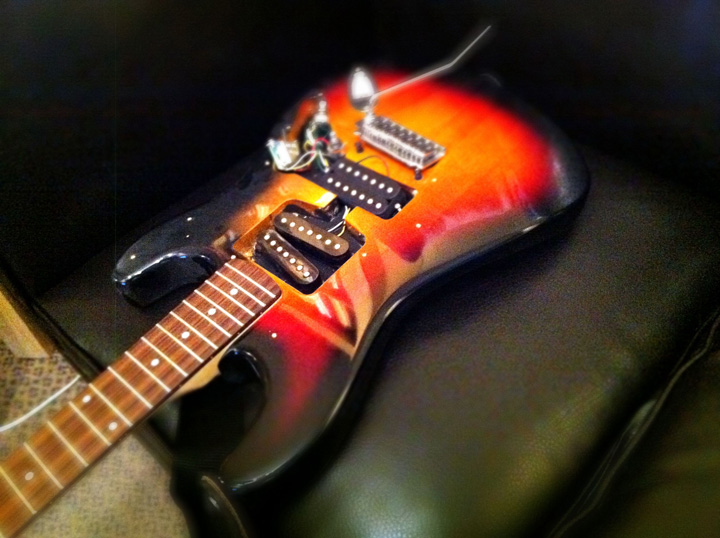 Something like this:
I've shielded the underside of the pickguard, and i'm going to shield the cavities tomorrow and hopefully solder it all up. Finally. I'm also going to give the fret ends a bit of TLC and oil the board before i reassemble it.
It's nice to see it finally coming together... almost EXACTLY 4 years after it arrived in my house!