Not talking about just AFX or just heads, but actual full blown rigs you lust after, or are working towards having. This is mine, and I have some of the stuff needed, I may actually have the Laney soon if a trade goes as planned (which is why its added instead of a Stiletto or something else of that nature)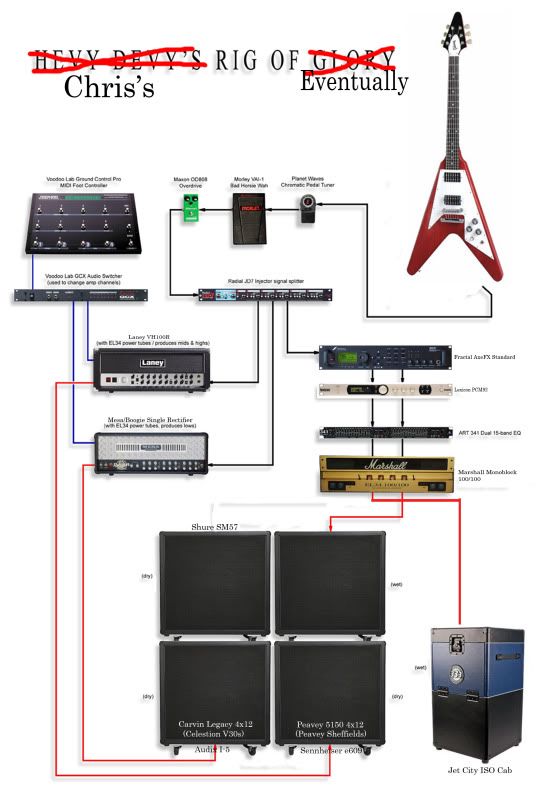 The top right cab really isn't needed, I just didn't take it out because it looks awesome.
Top left cab will be AFX/Poweramp dry (with the exception of chorus, flange, phaser), ISO is 100% wet effects(Reverb and delays), bottom two cabs are self explanatory. Realistically, I will probably end up getting something other than the Axe FX in its place, or just use the cleans from the Mesa/Laney setup and taking out the top two cabs all together.